When it comes to surfing mecca's, Australia's Gold Coast is never far from the tip of many a surfer's tongue.
This incredible 25 mile stretch of glorious breaks is home to enough fabled spots to satisfy the appetite of even the most wave-hungry surfer. It is one of the ultimate surfing playgrounds and a bucket list trip for anyone who ever waxed a board and dreamed big.
So, what is it about the Gold Coast that makes it so special?
Let us find out…
The Spots
We have to begin with the surf spots themselves. Sure, the place is drenched in postcard looks and tourism treats, but we haven't time for that when the waves are pumping! Luckily, the Gold Coast has options galore when it comes to getting your surf on.
For those looking for a gentle introduction to the delights of the Gold Coast we have Currumbin Alley Beach, whose sandy bottom delivers consistent gentle waves, perfect for working on your pop-ups and duck dives. Also, home to ASI schools, Currumbin Alley Surf School, and Surf Easy Surf School.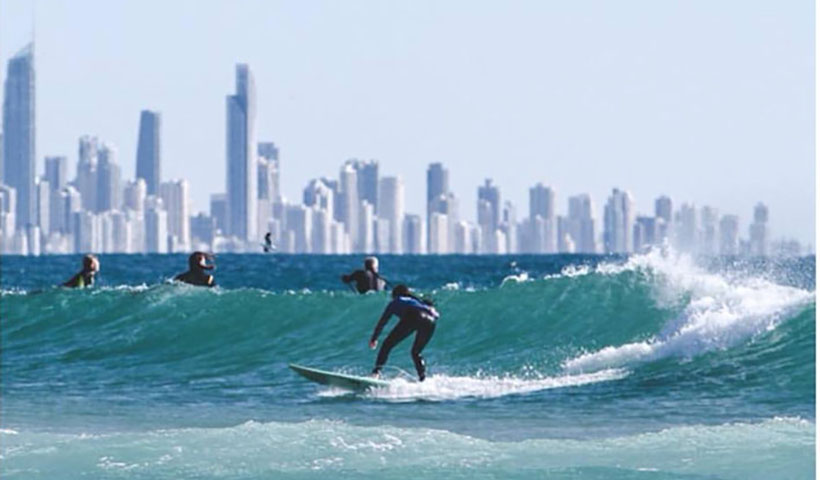 Five-minutes-drive away sits two world famous breaks, Burleigh Point and Kirra. Both world renowned as havens for surf, they are sure to tick every box for the travelling surfer. Despite Burleigh being considered a hot spot for surfing, it remains a welcoming place for all abilities with it's wide-reaching stretch of peaks. You can find ASI school Little Frothers on your journey.
Meanwhile Kirra offers one of Australia's most iconic waves surrounded by wonderfully sprawling nature and wildlife. When it fires, this incredible wave offers plenty of opportunity to shelter from the sun in its spitting barrels. But, it still holds opportunity for surfers on all parts of their journey and once there you can check in to Kirra Point Surf School.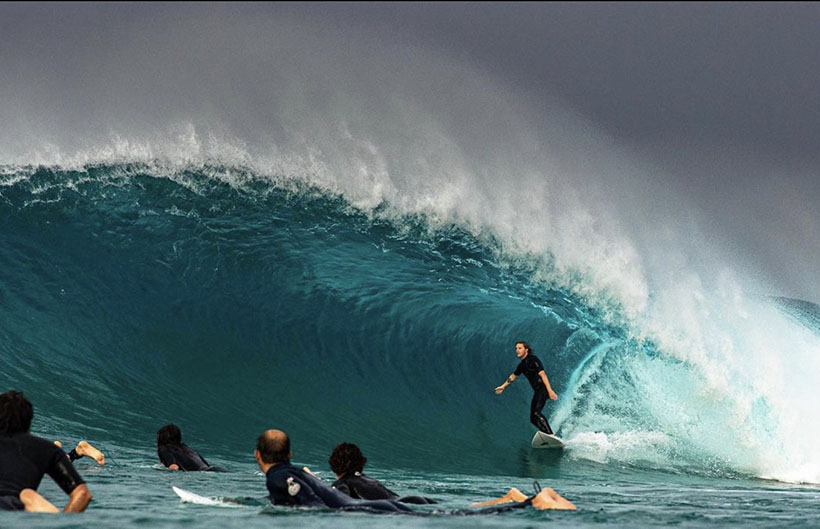 Into the cloud-breaking reach of the land of the skyscraper we find Surfer's Paradise. This hotbed for tourism might be a little busy and a tad crowded, but it can still deliver waves. The surf here ranges from welocming to serious, meaning it is popular with surfers of all abilities. And, as such it can of course get pretty crowded. The best bet here is to nip into see ASI school Cheyne Horan Surf School and have them get you out safely into the lineup.
For those with a little adventure running through their veins we have Stradbroke Island. A much-loved location accessible via water taxi, this stunning beach serves up waves in a location that seems to have been blessed by mother nature herself. This off the beaten track spot is ideal for surfers looking for a taste of true surf adventure, and there are few better primed to deliver the experience that ASI school, Australian Surfing Adventures.
Nearby, sits The Spit, a break that offers a warm welcome to beginner surfers. The location has a break wall that acts not only to form good sand banks, but also reduces the strength of the stronger sweeping waves passing through. The Spit is home to ASI school Surf in Paradise, who have about as aptly named school as we've ever seen.
Finally, we arrive at Rainbow Bay near Coolangatta. This scenic family-friendly spot is an escape from the Gold Coast hustle into waves that are perfect for cutting your surfing teeth on before grabbing a coffee and kicking back in the sun at one of the nearby cafes. And whist here, don't forget to visit Asi school, Coolangatta Learn to Surf.
Out of the Water
The Gold Coast is a vibrant place offering an abundance of options with which to kill time before the next surf session. Days can be spent perusing the shops and sampling the offerings at the plentiful array of cafes and restaurants. Whilst if it's a bit of the party lifestyle you're seeking, the nightlife in Surfer's Paradise is a technicolour whirl of modern bars, nightclubs and lounges where night drifts into day and at least there is likely to be a blue sky under which t nurse the morning hangover. The entertainment and the drinks flow easily in this magical place.
Once the hangover eases you can let the mind find some peace with a visit to the Gold Coast Hinterland. This stunning area of land is like a cross between paradise and Jurassic Park. Within this majestic realm are treats such as Tambourine Mountain, and its mountain-top village decorated in fifty shades of quaint. With mountain air so crisp it will make your lungs sing, the location is not to be missed.
Elsewhere, there are national parks abundant in what can only be described as glorious Australia, bushwalking trails, and for when fatigue kicks in, some truly spectacular scenic drives.
The Gold Coast is a place blessed in natural beauty, vivid contrasts, and surfing joy.