Back in 2008, when SUP was the new kid on the block in terms of watersports, ASI level 1 & 2 SUP instructor, Simon Prosser decided to make stand up paddle his next adventure. We chatted with Simon on how he went from unemployed to a qualified SUP instructor running a successful SUP training and touring business on some of Australia's most flat water locations with the support of the ASI's instructor career pathways and SUP school accreditation scheme.

What got you started in stand up paddleboarding in the first place?
"I was walking my dog along the water's edge one day, unemployed and in a poor state of mind when I saw a stand-up paddler effortlessly gliding along on the calm water. Instantly I thought to myself, that's for me, I should be out there not here. Immediately I went home and did some research and used the last of my savings to purchase a paddleboard the following week and the rest is history.
"I love the feeling of freedom and escape that comes with the sport and the power it has to create enjoyment and happiness. I also love the ability that SUP gives you to explore new places and get closer to nature."
Why did you decide to start your journey from stand up paddler to ASI SUP school owner?
"My genuine love for the sport and enjoyment of sharing it with others makes it a great tool for battling any mental health issues people can encounter and a fantastic confidence booster. Being a paddleboarder is the best lifestyle there is so why not teach it and spread the word I say!
"Once I became involved with the local SUP community, I noticed that most people always paddled in the same locations and never broaden their horizons or tried something new and different. I waned fellow paddlers within my community to try and push themselves and get out of their comfort zones.
"Personally, I also wanted to escape the toxic environment that is construction (my job at the time) with its long hours, high stress and little reward. What good is money if you don't have time to enjoy it?
"I'm looking for a better lifestyle for myself and better-quality home life for my family. I'm chasing that lifestyle job with a good balance of work and family. Sometimes in life, you need to put your family above profits, money can only support your family so much, they need more than just your money to survive. They also need your support and love."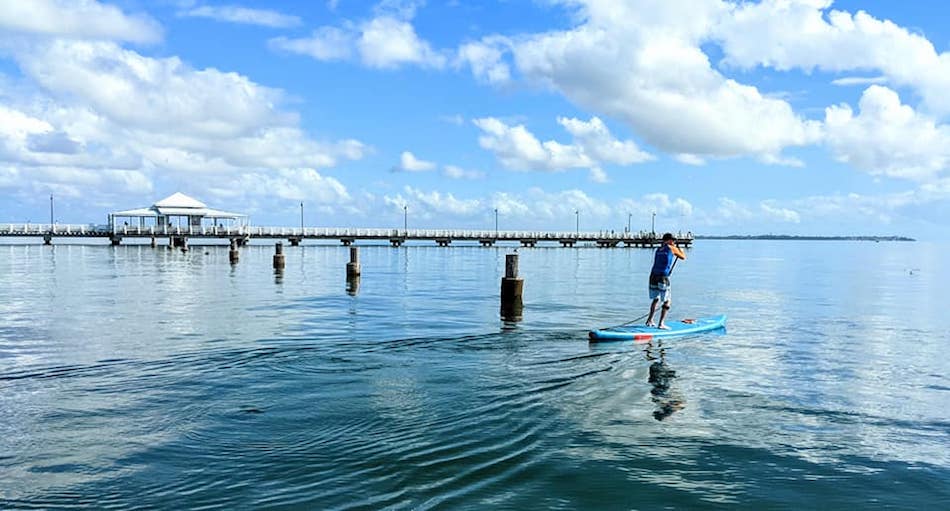 Once you'd decided to become a SUP instructor, why did you choose the ASI to gain your instructor qualification?
"The ASI's training requirements were realistic, achievable and specific to the sport of SUP. Also because of ASI's international recognition, I believed that people visiting from overseas may value an organisation they are familiar with and trust."

How did you go from a qualified SUP instructor to an accredited ASI SUP school?
"After completing my ASI Level 1 SUP instructor's course and logbook hours, it seemed like a logical next step. It was part of my business strategy to promote and gain business for my tours before COVID happened.
"Also, the advantage of ASI insurance advice and the framework provided by the ASI to support operations all helped me to set up my new business."

What about once you had achieved ASI accredited school status, was there ongoing support?
"I have only been accredited for just over a month, but during the process from that initial enquiry through to starting WhatSUP Tours and Training, the support and advice I have received from both the office staff and my trainer have been fantastic and ongoing!
"I'm very happy to be a part of the ASI team and feel I will be able to grow my business successfully."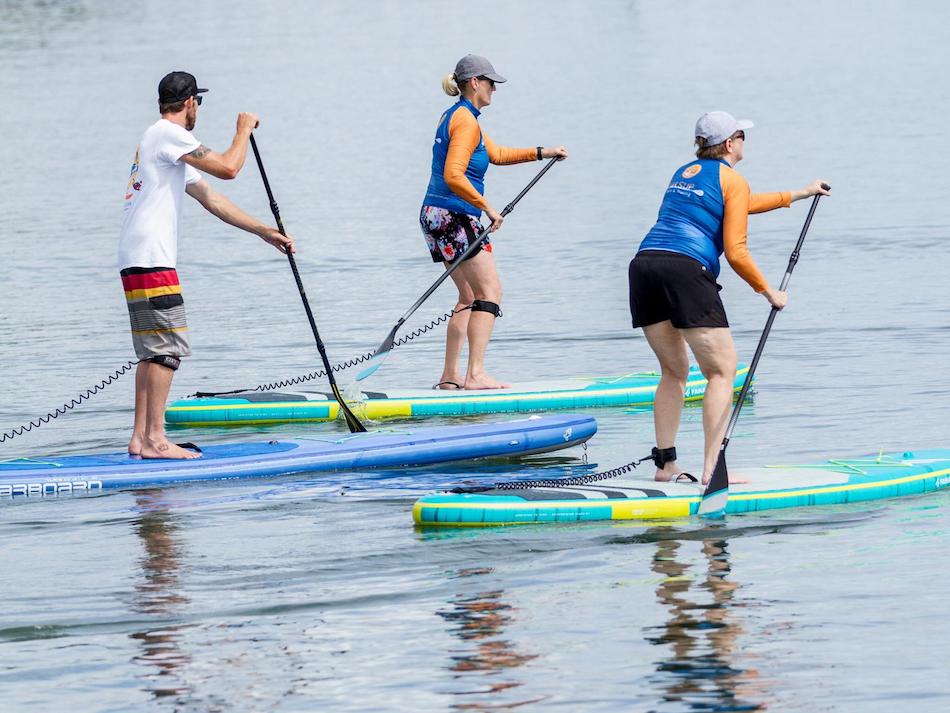 Would you recommend the ASI a SUP instructor thinking of starting their own SUP school or business in Australia?
"Very much so! I have not had a negative experience and enjoyed the process as I feel it has prepared me correctly and thoroughly for paddleboard instructing and operating my SUP school."
Check out Simon's Brisbane based stand up paddleboard school here, and if you think you'd like to explore becoming an ASI accredited SUP school yourself then click here to find out more about it!
---
About ASI
ASI is a professional membership and training organisation and international governing body for instructors, coaches and schools in the outdoor recreation industry for surfing, stand up paddle and bodyboarding.
#asi_academy #ASIInstructor #asischool
#surfing #surfinginstructor #surfcoach#surfcoaching #surfschool #surfwise
#sup #standuppaddle
#supinstructor #supcoach #standuppaddleinstructor #supschool #supwise
#supyoga #standuppaddleyoga
#supfitness #standuppaddlefitness #supdownwind #supsurfing