Become an ASI SUP School
Become an ASI Accredited Stand Up Paddle School and be recognised for quality and safe operations using international guidelines.
ASI Accredited SUP Schools abide by the ASI SUP School Accreditation Scheme and Regulations.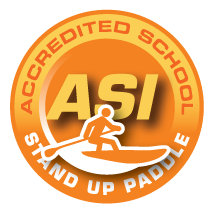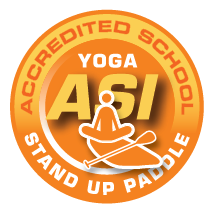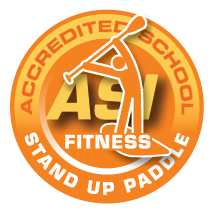 ---
ASI Accredited Schools:
can display the ASI Accredited SUP School Logo
receive an ASI Accredited SUP School certificate valid for 12 months
are listed on the ASI website
are authorised to deliver the ASI SUP Wise learn to stand up paddle programs
can access member benefits including insurance
---
Application and Fees
Australia. Australian Dollars. Set up fee: AUD $110. Annual fee: AUD $440
Europe. Euro Set up fee: €80. Annual fee: €350

UK. GBPounds. Set up fee: £60. Annual fee: £ 290

USA-America's. USDollars. Set up fee: $100. Annual fee: $400

Other Countries. USDollars. Set up fee: $100. Annual fee: $400
Set up fee: For new schools only. Set up your account, write up and listing on ASI website page and worldwide map, audit paperwork.
Application available: to ASI Accredited Instructors.

---
BENEFITS
ASI School Branding - customers can choose your school with confidence
Displaying the ASI Accredited SUP School Logo
will assure customers that activities will be safe and appropriate to their level of skills and not be exposed to unnecessary risks.
---
Promotion - putting you in front of customers
Your school listed on the ASI Website page
We write up your own page on the ASI website with photos and enquiry button.
ASI Schools Locator App
Customers can search for your school by location, sport or activity.
Marketing Support
Win new customers with targeting, strategy and proposal templates and personal support all available through ASI.
Social Media Support
ASI News Mag
section on the ASI website and
ASI facebook
, provides a range of articles you can share your own social media, saving you time writing it.
Send us your stories and we can write up and promote you on ASI platforms.
Merchandise
ASI accredited school stickers
ASI accredited school flags.
---
ASI SUP Wise Programs - ready to use programs to sell and deliver, increasing profitability
Learn to SUP programs.
Ready to use modular programs
Choice of durations: 1 day. Or 3, 5, 8 sessions.
Complete with Learn to SUP logbooks, training program outlines, marketing brochures and participant certificates.
Ideal for kids, schools, groups, adults, community groups, corporates.
Promote multiple lessons for casual customers and travellers, school and corporate business.
---
Operational Support - access to expertise, operational documents, saving time and effort
Written Policy and Procedures and Guidelines
Don't waste your time on paperwork, when we've written it all for you.
Includes operating procedures, health and safety and environmental risk management plans, standard forms – student waiver and hire forms, incident reporting, safety checklists, etc.
Access via the ASI online member login – all in one handy location.
Business Support
Being in business for yourself can be daunting. ASI can also provide guidance on how gain permits and licences Contact us, at any time, if you have any questions about school operations.
Annual Operations Self-Assessment
We assist you with the annual self-assessment audit each year, to ensure operations and legal documents are up to date for the smooth running of your school.
Recruitment
ASI can assist in finding available instructors with articles in the news section and email blasts. You can also train you own instructors using the flexible learning options.
Insurance
Insurance companies require schools to have safe operating systems that identify and minimise risks. ASI offers excellent insurance cover as part of membership in some countries.
---
Part of the ASI International Network
ASI School Retreats network events with other school owners from around the world.
Regular networking meetings to discuss latest issues.
---
ASI SUP School Accreditation Scheme, Regulations & Accreditation Criteria
ASI created the SUP School Accreditation Scheme and Regulations to provide assurances to the general public about the safety of the SUP school. Students can enjoy the activities and not be exposed to risks of injury or death.
Read more..
---
Eligibility
available to ASI Instructors
excellent value
---


Enquire about becoming an ASI accredited SUP school and becoming part of the ASI worldwide network