UK. Although from Ireland, ASI SUP instructor, Heather O'Connor was in Scotland for a surfing competition when she first met a seal in the water!
"Whilst travelling to Scotland with my boyfriend (who was representing Ireland in a surf competition: The Celtic Cup) we had a seal encounter." Heather remembered.
"I was in my early days of surfing and I was on a short foamie board for the first time ever, out surfing the day after the competition with my boyfriend.
"A common seal had popped up so close to my boyfriend that he had got a fright!
"His friends also had had some unusual encounters with seals, hence him being frightened.
"He just began to paddle towards me, not stopping at all. I had to shout: "What are you going to do when you get here, get on my board with me??" I remember this story so well because he was representing Ireland in the biggest surf I've ever seen one day and running to his girlfriend to hide from seals the next day!
"I love encountering seals in the water, I've always said they are my spirit animal.
"A friend of mine was also "chased", but I like to think it was more of a playful encounter, by a seal while surfing. We could never figure out why the seal took a liking to him out of all the surfers there, but let's just say they blamed the green surf leash and none of them bought a green leash again!"
Wonderful memories; thanks for sending those in, Heather. Your water bottle is on it's way!
Remember, should you come across seals it's important to engage mindfully with the encounter. ASI instructor and marine biologist, Alana Bonnick gives us this advice:
"Always keep 100 yards away from marine life as they are wild animals and therefore can be unpredictable. If humans get too close we can also cause large amounts of stress to the animal which in some cases can result in injury, so it is best to just keep your distance! It is fine if the animal's curiosity gets the better of them and they decide to venture closer, like I said, I've had some very close encounters! But it is just important that it is on their terms."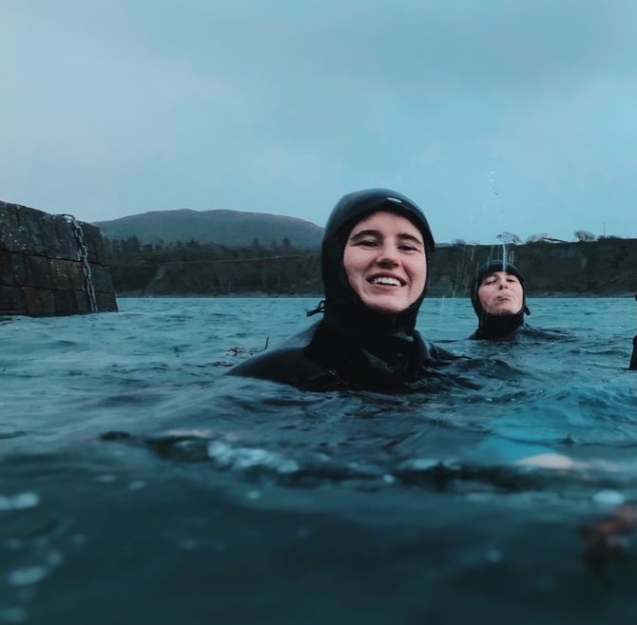 Find out more about the UK's seal population, how you can help them and what to do if you encounter them whilst out paddling in our interview with the Cornish Seal Sanctuary
You can also donate to the Seal Sanctuary
Send us your seal encounter stories if you want your very own, limited edition, Cornish Seal Sanctuary water bottle! info@academyofsurfing.com
Don't forget to follow our campaign #ASISealRescue and keep up to date with our campaign to support the Cornish Seal Sanctuary
*************************************************************************************
About ASI
ASI is a professional membership organisation and international governing body for instructors, coaches and schools in the outdoor recreation industry for surfing, stand up paddle and bodyboarding.
We set the standards for education, accreditation, professional development and ongoing support for our members, offering pathways from entry level to elite level.
International Instructor and Coach Accreditation. You can travel the world with ASI.
ASI Accredited Schools abide by the high international standards for operations, training and safety.
www.academyofsurfing.com
#proudtobeASI, #academyofsurfinginstructors, #asi_academy #ASInstructor