Beau and Clare both love paddling, the environment and travelling. So it made sense to create a SUP business that incorporated all that they love.
Travel with a Paddle was born. Curating world class SUP adventure experiences blended with environmental education and guided wildlife experiences.
Currently based in in Cornwall, UK, and offering SUP adventures to destinations all over the world, as well as private and tailored made SUP adventures for groups and families.
Clare Baranowski, from the UK, is a Marine Biologist and also an accredited ASI SUP instructor. Beau Nixon, an Australian is a highly trained competitor and professional in the Stand Up Paddle and surfing world.
We spoke to Clare and Beau to find out more about what they do...

Tell us about how you and Clare got started in SUP, involved with the ASI and how Travel With a Paddle got started.
Beau first got into SUP on the competitive circuit. After being a long-boarder and Australian champion, he wanted to try his hand at this new sport called stand-up paddle boarding and before he knew it he was on the world tour, competing across the globe.
When I came on the scene (we met whilst both working in the Maldives) Beau was keen to get me involved in SUP too! After a few touring paddles around Australia, I underwent my ASI SUP instructor course on the Gold Coast with Justin Mitchell and I have kept up my qualification since.
Travel With A Paddle became a reality when we realised that SUPers wanted to be more adventurous with their holidays and either become better SUP surfers with dedicated coaching or take on more challenging touring paddles.
Over time, the business developed and we realised there was also a need to bring in an environmental element as all of our guests love the ocean as much as we do and wanted to learn more about it.

COVID has been a challenge for us all this year but we've seen how SUP has been able to offer a healthy escape for paddlers. How has COVID affected Travel WIth a Paddle this last year?
In such a crazy year, it's been so heartening to see people using the ocean through stand up paddling. SUP is now used as a means of escape by clearing your mind and moving your body on the water and is such a key activity to help us get through our unknown future. Like all travel businesses we have had to reschedule all of our overseas trips. Although this was disappointing, it meant we were able to explore the UK ecosystem which was a whole new world for us.
We stayed local and ran a three-day touring SUP trip to Isles of Scilly. We also organised two last minute paddle trips to Greece and Scotland on our own for our honeymoon! We were lucky enough to have some amazing wildlife encounters in wild places that we didn't know still existed in the UK and Europe!

Can you tell us more about how and why you integrate environmental education into your SUP experiences?
Our mindset is that it's our duty to protect the environment we enjoy. As a business it makes perfect sense to protect our assets, but we really perform environmental education from a moral perspective.
We have both grown up by the ocean and been shaped by it. We owe it a lot! As do most of our water loving guests. So when we found the SUPers on our trips were asking a lot of questions about marine life, Beau decided to bring me on to help answer their questions.
As a marine biologist I began by running snorkelling and fish identification sessions which turned into a more holistic environmental education programme over time. The environmental aspect started as something small and now it has grown into one of the most important factors of our business alongside SUP coaching.
Making sure we leave places better than we found them and encouraging others to do the same.

The ASI are sponsoring a seal pup this year, supporting the Cornish Seal Sanctuary; tell us a bit about the wildlife and natural environments you get to share with your customers in the places you paddle.
Fantastic news to hear you're sponsoring a seal pup! We have visited the seal sanctuary in Gweek a number of times and highly recommend visiting or donating to such a great cause.
We spend time with our guests in a variety of environments from coral reefs to seagrass and kelp beds. Especially on our SUP surf trips, our guests are often surfing over reef or looking into a jungle for a large part of the day and we use this opportunity to get people excited about the natural world.
We don't push wildlife encounters, we only paddle in environmentally friendly ways that allow wildlife to approach us without feeling threatened. During wildlife experiences, we also take part in citizen science projects where possible by taking identification photographs of certain species such as mantas and whale sharks in the tropics and grey seals in the UK.
By photographing the unique spot patterns on certain parts of these animals, we are able to understand which individual it is that we are seeing or if it is a new arrival. As I have experience taking these photos with minimal disturbance to the animal, I teach our guests to do the same and follow research guidelines.
Our main focus of the trips are to make people feel comfortable in the ocean and above all understand it from an environmental perspective. We want our guests to respect the marine ecosystem and how it is interwoven, but also how we as humans are affecting it. Our trips try to encourage guests and the businesses we work with to consider their impact on our planet, both whilst on the water and once they've gone home. We certainly teach rather than preach though!

SUP has seen an enormous rise in popularity over the past 12 months; what advice would you give to a beginner paddler thinking about getting involved?
We are big believers in being well prepared for any SUP adventure or paddle. Not just checking the forecast, but understanding it so you know exactly what route you have planned and the implications of wind, tide, current and hazards.
Ensuring you have everything you need from a safety perspective is also very important so wearing a leash, taking a form of communication and wearing buoyancy aids are a necessity. On all of our trips we offer wildlife encounter advice which is always to stay well back, act responsibly and remember that you are entering their territory so we hope all new SUPers take this into consideration too.

It's been a tough year and we're all looking forward to a far more positive 2021. Tell us about some of the things you're looking forward to in the coming year.
We are continuing with our trips to the Maldives this year with plans to bring in adventures to Costa Rica in 2022 on the Pacific Coast where we used to live. We also hope to add more UK based paddle trips around Cornwall, where we call home in the UK. We will be partnering with different businesses to do this as well as running our own trips this summer (hopefully). We look forward to sharing more details with you soon.
Thank you so much for taking the time to talk to us, Clare and Beau, and we wish you all the best for a happy and positive 2021!
To find out more about what they're up to you can follow Beau and Clare's adventures at their website and on the socials:
Facebook: Travel With A Paddle
Instagram: @travelwithapaddle
Website: travelwithapaddle.com
https://www.facebook.com/1523723897735750/videos/350551906001985/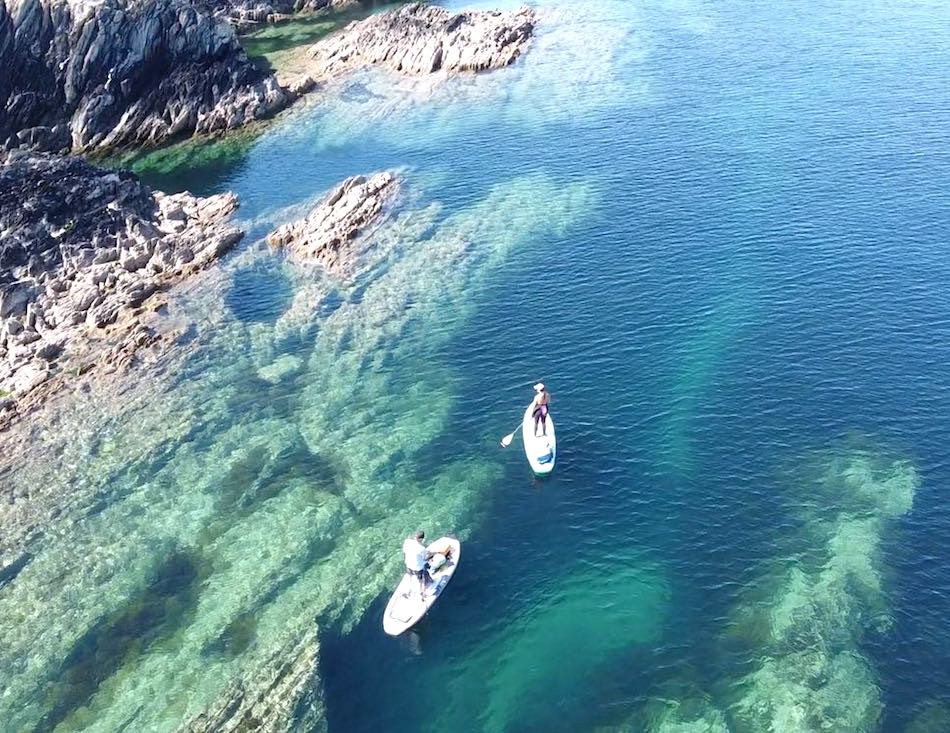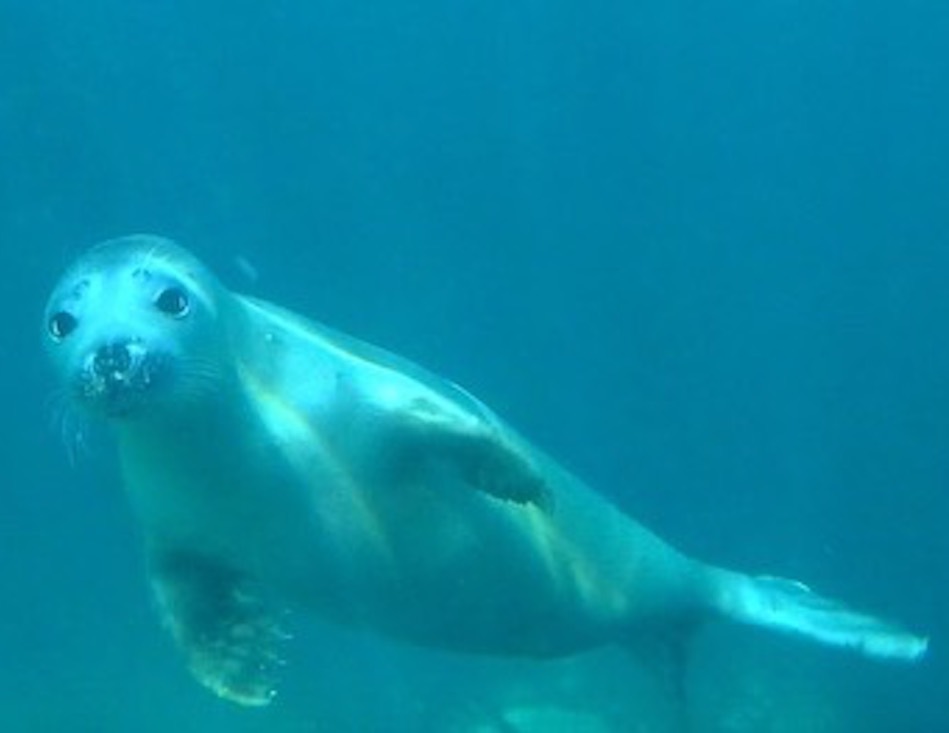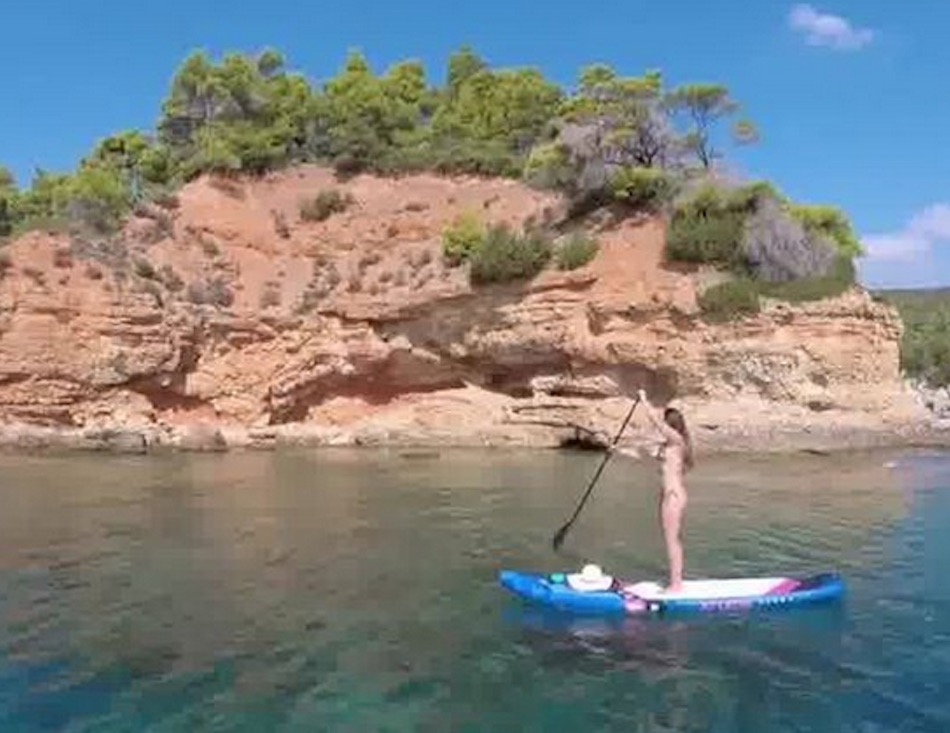 photo ref: Travel with a Paddle
*************************************************************************************
About ASI
ASI is a professional membership and training organisation and international governing body for instructors, coaches and schools in the outdoor recreation industry for surfing, stand up paddle and bodyboarding.
#asi_academy #ASInstructor #asischool
#supinstructor #supcoach #standuppaddleinstructor #supschool #supwise
#supfitness #standuppaddlefitness #supdownwind #supsurfing