UK. As I'm sure you're aware by now, the ASI have sponsored a seal pup that we have named Hotdog; a tiny, male, Cornish Grey seal who was rescued off the coast of Penzance by the British Divers Marine Life Medics back in early December.
He'd obviously had a rough ride having been thrown about in the surf and most probably bouncing off a few rocks on the way. He was seriously underweight when he was rescued and he was sent straight to the Cornish Wildlife Sanctuary to begin his rehabilitation.
We recently told you how he had been settling in nicely with his new room-seal, Buffalo Wing, a grey female that was rescued around the same time as Hotdog.
We promised to keep you updated on his progress and you'll be pleased to hear that he's doing spectacularly well, in high spirits and has managed to put on 4kg (mind you, haven't we all in lockdown??) taking him to a healthy 30kg. The staff at the seal sanctuary are very happy with his progress and told us he's doing really well.
You can see for yourself how healthy he's looking in these fab new pictures of him: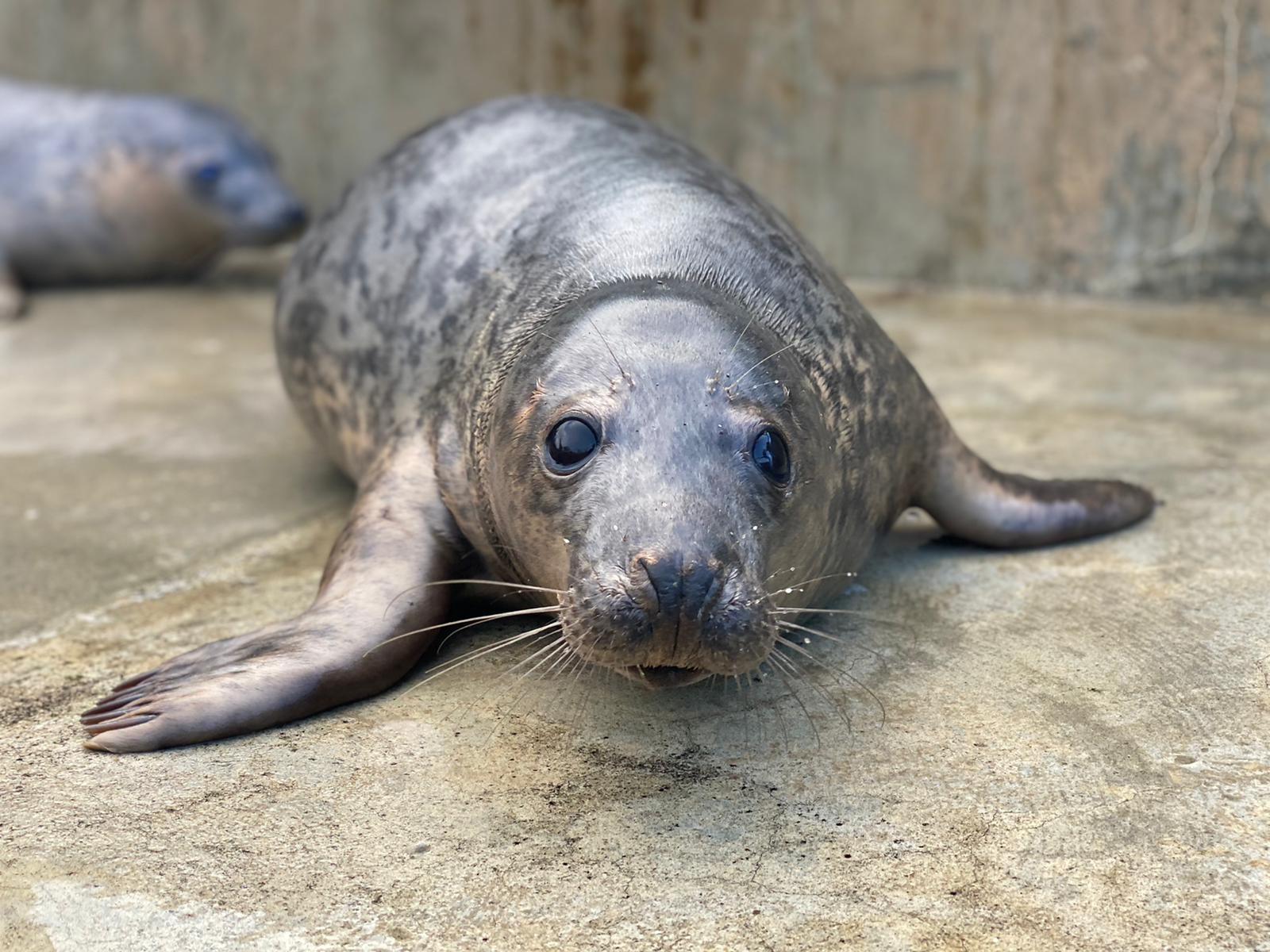 Remember, should you come across seals it's important to engage mindfully with the encounter. ASI instructor and marine biologist, Alana Bonnick gives us this advice:
"Always keep 100 yards away from marine life as they are wild animals and therefore can be unpredictable. If humans get too close we can also cause large amounts of stress to the animal which in some cases can result in injury, so it is best to just keep your distance! It is fine if the animal's curiosity gets the better of them and they decide to venture closer, like I said, I've had some very close encounters! But it is just important that it is on their terms."
Find out more about the UK's seal population, how you can help them and what to do if you encounter them whilst out paddling in our interview with the Cornish Seal Sanctuary.
Don't forget to follow our campaign #ASISealRescue and keep up to date with our campaign to support the Cornish Seal Sanctuary and send us your seal encounter stories if you want your very own, limited edition, Cornish Seal Sanctuary water bottle!
You can also donate to the Seal Sanctuary at:
https://www.justgiving.com/campaigns/charity/sealifemarineconservation/cornishsealsanctuary
---
About ASI
ASI is a professional membership and training organisation and international governing body for instructors, coaches and schools in the outdoor recreation industry for surfing, stand up paddle and bodyboarding.
www.academyofsurfing.com
#asi_academy #ASInstructor #asischool
#surfing #surfinginstructor #surfcoach #surfcoaching #surfschool #surfwise
#supinstructor #supcoach #standuppaddleinstructor #supschool #supwise