In the Summer of 2018 paddleboarder, James Wittering, decided to turn his passion into his job. Was it even possible? Find out how James rapidly went from working in an office to running his successful learn to stand up paddleboard school, Wittering SUP in the UK, in just under twelve months with the help of the ASI's instructor, career and business support pathways.

Why did you decide to set up a paddleboard school?
"I'd been paddleboarding for several years and wondered if it was possible to turn my hobby into an actual job. I was a self-employed digital marketing consultant at the time and made the decision that I'd had enough of offices, desks and screens and wanted to do something outside, something more purposeful and physical.
"Initially I wondered how I could share my experience of paddling down tranquil rivers, spotting wildlife, being close to nature and having explorative adventures with others, and maybe even get paid for it! The first step was becoming a qualified instructor…"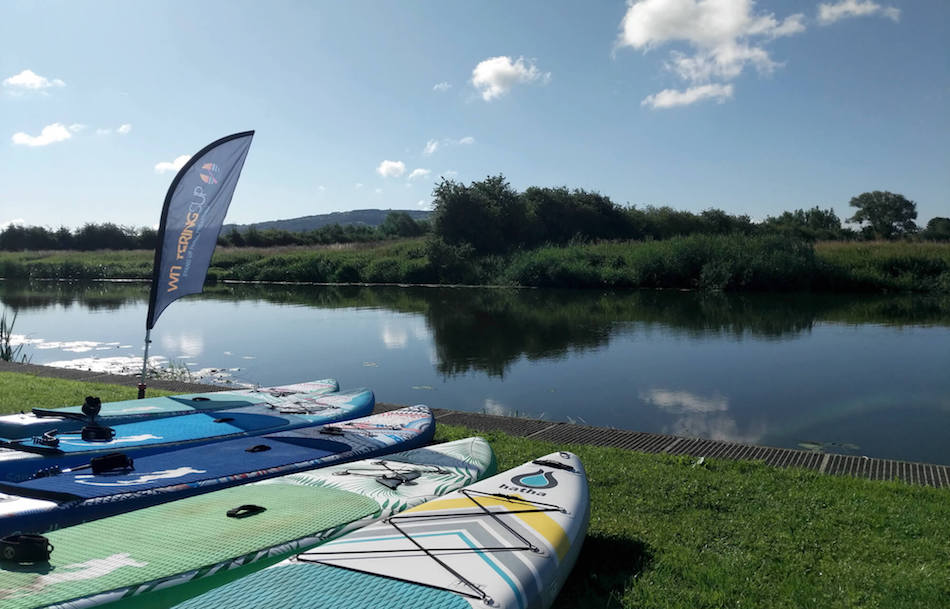 Once you'd made the decision to pivot from the desk to the water, what did you do next?
"An old friend happened to be married to ASI SUP trainer, Chris Kenyon. Chris runs ASI accredited SUP school, Central SUP in Tamworth, UK, and was more than happy to listen to all my questions over the phone.
"The first step was to become a qualified SUP instructor, which was exactly what I did at Cliff Lakes under Chris's guidance. I spent a few days with the gang at Central SUP learning the technical skills, water safety techniques and teaching processes required to become a qualified instructor followed by the requisite number of monitored teaching hours until Chris was happy that I could be signed off as a qualified instructor!"

How did you go from qualified instructor to accredited SUP school?
"As an instructor I could have applied for any of the increasingly numerous SUP instructor jobs that were popping up at local venues and activity centres not too far from me but my dream was to establish a SUP school of my own on my local river, the Avon.
"The auditing process to become an ASI accredited school is extremely thorough. Rather than simply ticking boxes it is designed to ensure that you are offering world class technical teaching in a completely safe environment that is suitable for the location you're going to be working in. That's not to say that it's difficult to achieve, far from it, the ASI are there from the beginning to the end of the process to help guide you towards your school status.
"As part of the process the ASI helped me to set up all the paperwork, safety procedures, customer waivers, information on the right equipment to procure and provided all the marketing and structured lesson plan ideas that I might need too; it really was a business in a box package!
"It can be quite a minefield navigating the complexities of water access and board licensing in the UK with each water authority working slightly differently but the ASI were there to help and assist along the way. They even helped source the right insurance product for my business."
"This all happened really quickly too, it wasn't a lengthy process like setting up many traditional businesses but was something I was able to do efficiently in my spare time around my existing job and family commitments until Wittering SUP was ready to roll!"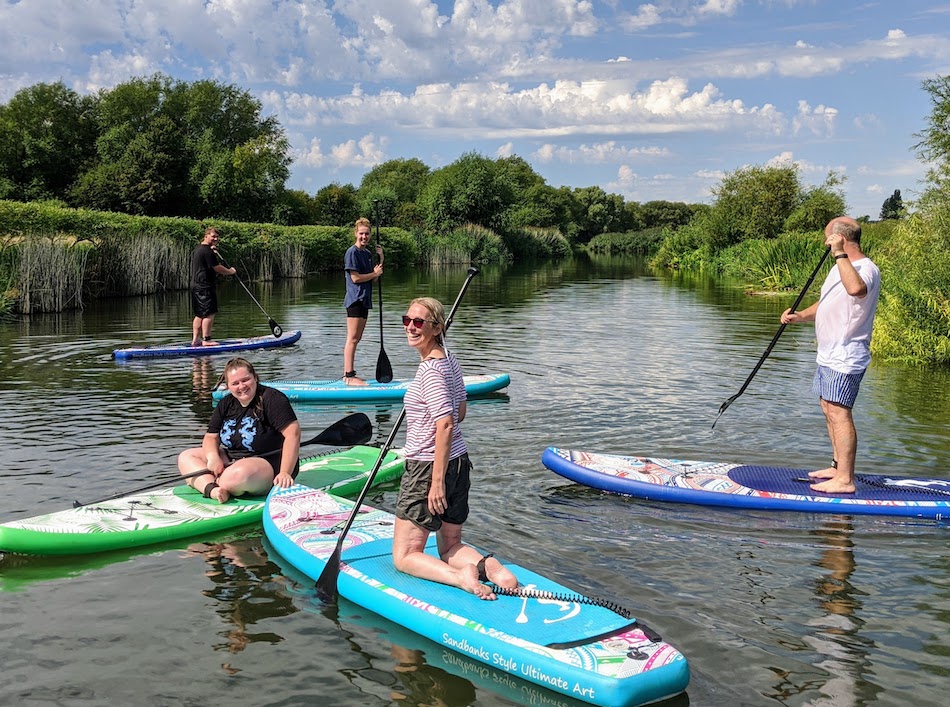 What about once you had achieved ASI accredited school status, was there ongoing support?
"Achieving accredited school status was really only the beginning. One of the huge benefits of joining the ASI family is that you are part of a huge global network of surf, SUP and bodyboard professionals who are always more than happy to exchange ideas and support each other.
"Not only that but the ASI is a globally recognised brand with great resources on tap. The SUPwise modular lesson programmes allow you to hit the ground running with structured lesson plans, all backed up with lesson booklets and all the marketing collateral you could want!
"The support doesn't end there either; I can continue to self improve with the ASI (I'm currently working on my SUP Technical Coach badge, for example) that means I can always build on what my business can offer my customers. There are so many career pathways allowing you to integrate yoga, fitness training, touring and SUP surfing into your offering as you progress."

Would you recommend the ASI a SUP instructor thinking of starting their own SUP school or business in the UK?
"One hundred percent! Deciding to go it alone and build something yourself can be a daunting experience at the best of times so having all that world class technical expertise, all that administrative and legal support and the marketing clout of a global brand in your corner when you're setting up your new business is an absolute no-brainer!"
Check out James's Worcestershire based stand up paddleboard school here, and if you think you'd like to explore becoming an ASI accredited SUP school yourself then click here to find out more about it!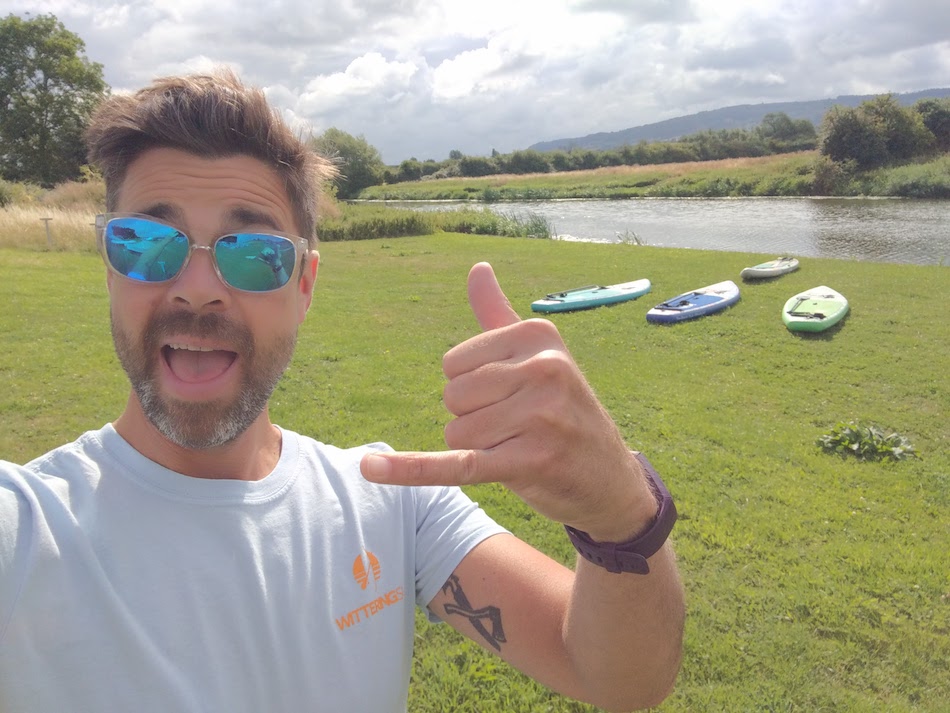 ---
About ASI
ASI is a professional membership and training organisation and international governing body for instructors, coaches and schools in the outdoor recreation industry for surfing, stand up paddle and bodyboarding.
#asi_academy #ASIInstructor #asischool
#sup #standuppaddle
#supinstructor #supcoach #standuppaddleinstructor #supschool #supwise
#supyoga #standuppaddleyoga
#supfitness #standuppaddlefitness #supdownwind #supsurfing