ASI Trainer: Sergio Brandao
Trainer Level
ASI Level 4 Trainer (Surfing)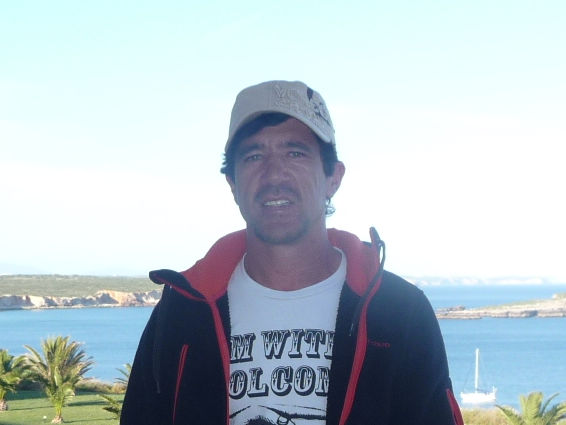 Qualified to Train:
ASI Level 1 Surfing Instructor
ASI Level 2 Surfing Coach
ASI Level 3 Surfing Coach
ASI Surfing Instructor Water Safety Rescue Award
About Sergio
Sergio is an experienced trainer, surfing instructor, competition surf coach and surf school owner.
He was one of the first to set up a surf school in the Algarve, Portugal in 1996 and has been actively involved in developing standards and training up other instructors throughout the region and the country.
Sergio is an elite advanced surfer, has travelled the world surfing and coached in other countries including Australia, Brazil, France & Italy.
He is vice president and team coach of the Algarve Surf Clube and has personally coached numerous surfing champions over a period of 20 years.

Surfing Experience
Elite-advanced surfing skill
25 years experience of surfing all over the world.
Experienced surfing competition event organiser and director.

Coaching and Training Experience
​Owner of surf school: Algarve Surf School, established in 1996
Surfing instructor since 1996, instructing beginner to advanced levels
Personal coach for high performance competition surfing skills and producing many world champions - still competing in WQS, and one had been in WCT (Marlon Lipke), Gony Zubizarreta, Miguel Mouzinho, Alexandre Botelho, Leo Belime, Leonardo Fioravante, Lucas Guichard, Joam Guichard, Freedy Meedos.
Vice-President Algarve Surf Club
Algarve Surf Club Team Coach
FCS Team Manager Portuguese Riders
Italian Team coach in ISA World Surfing Games that had taken place in France 2008 and Portugal 2007
Jet ski, tow-in and tow-out athletes for high performance maneouvres.
ASI Education Committee member

Qualifications
​ASI Level 4 Trainer (Surfing)
ASI Level 4 Master Surfing Coach
ASI Sports Coach Surfing Level 2 (ASI)
ASI Level 1 Foundations of Sports Coaching (ASI)
ASI Level 2 Foundations of Sports Coaching (ASI)
Statement of Attainment in Diploma in Sport Coaching SRO50512 (ASI)
BSA (British Surfing Association) Level 2 Surf Coach
Treindador de Desporto Surf Grau II 2012 (IPDJ)
Curso Triendores de Surf n Bodyboard Level 2 1999 (FPS)
Curso Triendores de Surf n Bodyboard Level 1 1997 (FPS)
Nadador Salvador 1995 (Autoridade Maritima Nacional)
Certificado de Operador Radiotelefonista Da Classe E (Instituto Portario do Transportos Maritimos IP)
Patrào Local (boat licence & jet ski) (Carta de Navegador de Recreio)
Emergency Response First Aid certificate

Other
Fluent in speaking and writing Portuguese (first language), English, Spanish, Italian.
Awarded Merito Desportivo (Treinador Modalidade de Surf) 2014 Camera Municipal Vila Do Bispo
Awarded Merito Desportivo (Treinador Modalidade de Surf) 2013 Camera Municipal Vila Do Bispo
Awarded Merito Desportivo (Algarve Surfe Clube) 2011 Camera Municipal Vila Do Bispo

Location
Sagres, Portugal
Other locations throughout Portugal
ASI Portugal Office: +351 913594924