ASI Trainer: Leo Belime
Trainer Level
ASI Trainer (Surfing)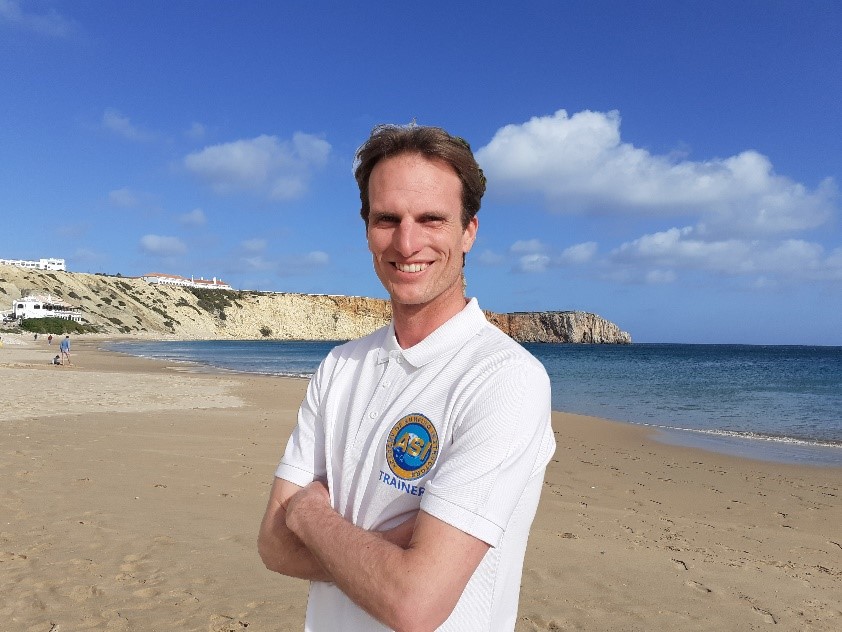 Qualified to Train:
ASI Level 1 Surfing Instructor
ASI Level 2 Surfing Instructor
ASI Surfing Instructor Water Safety Rescue Award
About Leo
Léonard was an elite advanced surfer with over 7 years competition experience, with rankings in the junior pro and national open circuits. He travelled the world surfing and completed his Masters in Psychology, focusing on surf performance. His passion for competition led him down the path of refereeing becoming a federated judge, judging competitions both nationally and international. He is also an experienced surf coach and trainer. Leo regularly assists in organising surfing competitions and is a member of the local surfing club and surfing association.

Surfing Experience
Elite-advanced surfing skill
Competition surfer junior pro and national open circuits for 7 years / national European champion
Experience surfing in various countries

Coaching and Training Experience
Head Coach: Algarve Surf Club
Surfing instructor, instructing beginner to advanced levels and competition level
Trainer of surfing instructors ASI, IPDJ Treinador de surf.
Experienced at assisting in organising surfing competition events
Member of the local surf club and surfing association
Federated surf judging, with experience judging at national and international level

Qualifications
​​ASI Trainer (Surfing)
ASI Level 1 Surfing Instructor
ASI Level 2 Surfing Instructor
Treinador de Desporto Surfing Grau I
Emergency First Aid certificate
ASI Surfing Instructor Water Safety Rescue Award
Master in Psychology. Master's Thesis (focus: performance in sport), "NEUROFEEDBACK: Sensorimotor rhythm reinforcement in young surfers"
Federated Surf Judge category 1.

Other
Fluent in speaking and writing Italian (first language), Portuguese and English, French, Spanish

Location
Sagres, Algarve Portugal