ASI Trainer: Ian Warwick
Trainer Level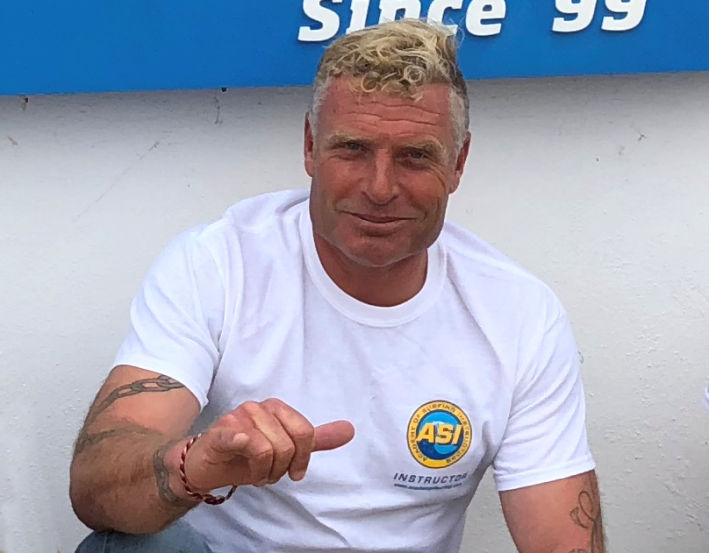 ASI Trainer (Surfing)

Qualified to Train:
ASI Level 1 Surfing Instructor
ASI Level 2 Surfing Instructor

About Ian
Ian "Freddie" Warwick is an accomplished surfer (both long and shortboard), surf instructor and a longstanding RLSS qualified lifeguard.
Based in the UK, Ian started surfing in the west Cornwall area at the age of 13 and entered his first local surf competition at the age of 15 (placed second).
At 17 he took a different career path that took him all over the world and set him in a teaching environment from the age of 21.
He moved back to west Cornwall in 2008 and settled in to being a full time surf coach at Gwithian Academy of Surfing where we currently find him as the head coach and ASI Trainer for surf instructors.

Surfing Experience
Elite advanced level surfer
36 years of surfing experience around the world
Spends UK summer coaching at Cornwall UK
Spends UK winters in Bali carrying out R&D with his surfing and coaching.

Coaching and Training Experience
Head Coach Gwithian Academy of Surfing (GAS), Cornwall England UK
Supervises and maintains coaching standards at GAS
Trains aspiring surf instructors for ASI

Qualifications
ASI Level 3 Surfing Coach
ASI Level 3 SUP Instructor (Beginner Surf)
ASI Level 2 SUP Instructor (Exposed Waters)
ASI Level 1 SUP Instructor (Enclosed Flat Water)
ASI Level 1 Trainer (Surfing)
ASI Level 2 Trainer (Surfing)
ISA level 2 Surf coach
RLSS NVBLQ (Beach Lifeguard)
FPOS (I) + Trauma Medic
MST UK (Multisystem Therapy)
JWI
Military Water Safety Officer

Location
Cornwall, England UK and other countries

Ph: +44 1736 756 884
Email: training@academyofsurfing.com