ASI Trainer: Gary Morgan
Trainer Level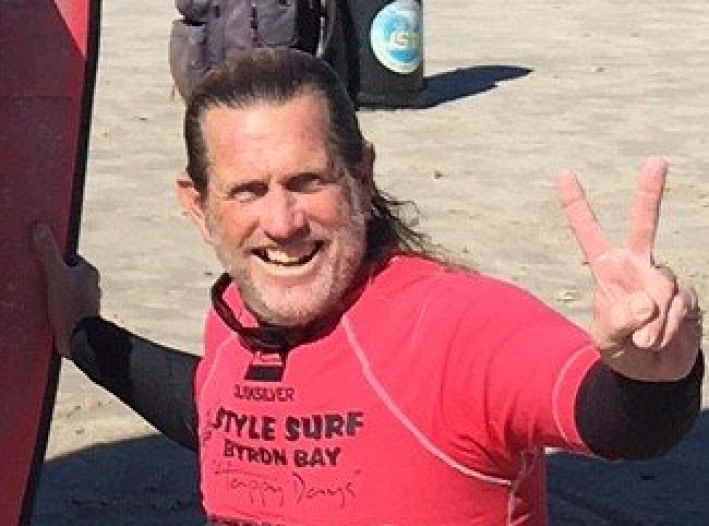 ASI Level 2 Trainer (Surfing)

Qualified to Train:
ASI Level 1 Surfing Instructor
ASI Level 2 Surfing Coach
About Gary
Gary is highly experienced and is an ASI Level 3 Surfing Coach. He is the owner of Style Surfing School and has been surf coaching for over 20 years.
He's also been activity involved in the local surfing scene with the boardrider clubs, organising surfing fund raisers, board shaping and working at his brothers local surf shops - Maddog Surf.
He has been involved with Surf Lifesaving and Boardriders Clubs since 1970's.

Surfing Experience
​Surfing since age 9
Elite-advanced surfing skill
Travelled extensively around world surfing various surf breaks
Actively involved in surfing boardrider clubs, since the 1970's.
Experienced in organising and managing surfing competitions.

Coaching and Training Experience
​Trains ASI instructors in Australia
Surfing instructor, since 1986, coaching beginner to elite-advanced level
Owner of surf school, Style Surfing School, Byron Bay. Established 1998
Personal surfing competition coaching for local boardrider club members
Qualifications
​​ASI Level 2 Trainer (Surfing)
ASI Level 3 Surfing Coach
Surf Lifesaving Bronze Medallion Rescue Certificate
Senior First Aid Certificate
Advanced Resuscitation (using oxygen)
NSW Working with Children Check

Other:
Surf Lifesaving Patrolling member with hundreds of active hours.

Location
Byron Bay, New South Wales Australia.
Ph: +61 2 93654170
Email: training@academyofsurfing.com