ASI Trainer: Will Anido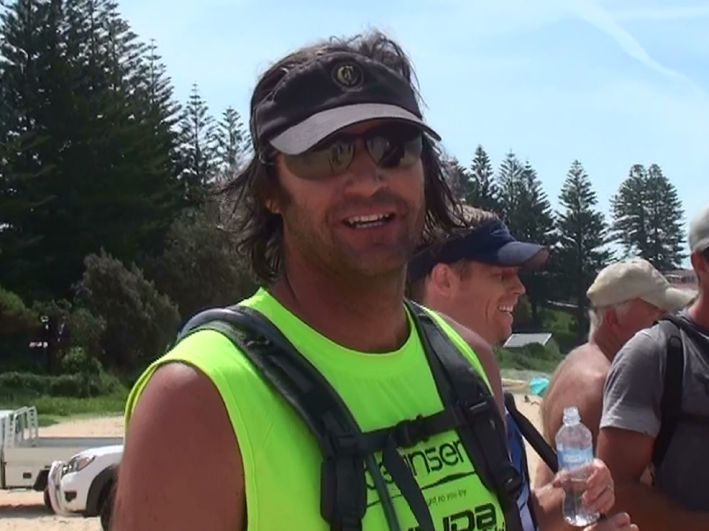 Qualified to Train:
ASI Level 1 SUP Instructor (Enclosed Flat Water)
ASI Level 2 SUP Instructor (Exposed Waters)
ASI Level 3 SUP Instructor (Downwind & Distance Paddling)
ASI Level 3 SUP Instructor (Beginner Surf)
ASI Level 4 SUP Instructor (Intermediate Surf)
ASI Level 5 SUP Instructor (Advanced Surf)
ASI SUP Water Safety Rescue Award (Flat Water)
ASI SUP Water Safety Rescue Award (Surf)
SUP Wise for Instructors
ASI Ready to Race
About Will
Will Anido is a highly experienced stand up paddler and trainer as well as a professional lifeguard with over 20 years experience.
Based in Australia, Will has been involved in SUP since its early days of popularity. He was instrumental creating the world first SUP instructor and SUP schools training and certification framework in 2008 and sits on the ASI advisory committee for continuous development in these areas.
He was also on the committee to develop standards and rules for SUP competitions (racing and surf) at state and national level and SUP club administration for SUP Australia (the peak sport body for SUP in Australia) and is a current state delegate.
Through his own SUP school, Central Coast Stand Up Paddleboards, Will has delivered SUP lessons to 1000's of clients from beginner to elite advanced for individuals to corporates to disadvantaged.
He regularly competes in stand up paddle racing and SUP surfing competitions at local, state, national and international level. He has competed in the worlds most famous SUP race, the Oahu-Molokai, since 2010, with noteable successes.
Will holds the highest level SUP instructor certification – ASI Level 4, Master SUP Coach Advanced Racing and ASI Level 6 Master Coach SUP Surfing (elite wave SUP surfing). He is also a lifeguard trainer with specialist rescue training using jetski, and a Senior First Aid Trainer.
Will regularly travels the world conducting workshops for ASI SUP instructors, advanced SUP skills clinics, race skills clinics and lifeguard and first aid training.
Stand Up Paddle Experience
Regularly competes in stand up paddle racing and SUP surfing competitions including the Molokai to Oahu each year.

2010 placed 12th in 5h 46 mins. Solo unlimited.. 3rd 30-39 age
2011 placed 11th in 5h 27 mins. Solo unlimited.. 4th 40-49
2012 placed 11th in 4h 57 mins. Solo unlimited..2nd 40-49
2013 placed 17th in 5hrs 42 mins. 1st in SUP unlimited, Male 40-49
2014 teams. 5 hrs 27 mins.
2016 placed 20th in 5hr 34 mins. 3rd in SUP unlimited, Male 40-49

Actively involved in the local stand up paddle club.
Event director and organiser of SUP race and SUP surf events for SUP Australia Association (peak sport body for SUP in Australia) and current state delegate committee member.
Coaching and Training Experience
​Trains ASI Stand Up Paddle instructors in Australia, Asia and other countries.
Personal coach for SUP paddling skills, elite SUP downwind and competition racing.
SUP Instructor: flat water, exposed waters, beginner to elite SUP surfing, downwinding, advanced racing.
Co-owner of Central Coast Stand Up Paddleboards, stand up paddle school, one of the first established in Australia in 2008.
Trains APOLA ocean lifeguards in Australia and overseas.
First Aid Trainer

Qualifications
​ASI Level 4 Master Stand Up Paddle Coach (Advanced Racing)
ASI Level 6 Master Stand Up Paddle Coach (SUP Surfing)
ASI Level 4 SUP Trainer (Flat Water)
ASI Level 2 SUP Trainer (Surf)
Australian Professional Ocean Lifeguard Association ( APOLA) Examiner
Certificate IV in Workplace Training and Assessment (Education Dept. approved Trainer)
Ocean Safety Surf Coach Award (OSSCA)
Advanced Professional Ocean Lifeguard Award Level 3 (APOLA)
Lifeguard PowerCraft Ocean Rescue Award (LPCORA)
Advanced Resuscitation Certificate
Advanced First Aid Certificate
Neck Safe Certificate
Personal Water Craft License (jet ski), Waterways NSW
Boat Drivers License, Waterways NSW
NSW working with children clearance

Other
Professional Beach Inspector / Lifeguard employed by the city council – 20 years service.

Location
Central Coast, NSW Australia
Other worldwide locations

Email: info@academyofsurfing.com