ASI Trainer: Tony Lee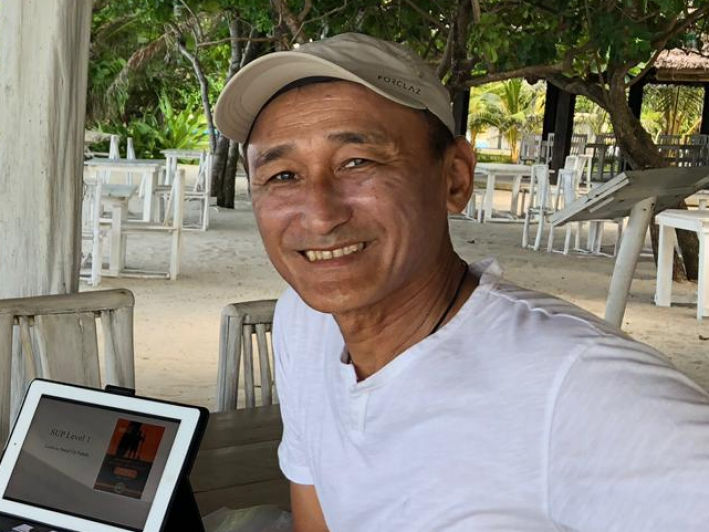 Qualified to Train:
ASI Level 1 SUP Instructor (Enclosed Flat Water)
ASI Level 2 SUP Instructor (Exposed Waters)
ASI SUP Water Safety Rescue Award

About Tony
Tony is an experienced stand up paddler and trainer as well as a professional Service Training Consultant with over 26 years experience.
Based in Singapore, Tony has been involved in water sports like Scuba and windsurfing for many years before switching to SUP as an instructor with ASI School, Constant Wind, Singapore.
He was instrumental in promoting the SUP. He started paddling session severy Thursday and Saturday morning for regular paddlers and promoting SUP WISE program level 1 and 2 to beginners and regular paddlers at Constant Wind.
Tony has delivered SUP lessons to many students in Singapore and Bintan, Indonesia, from beginner to SUP Wise level 2. Most of his students come from schools, corporate groups, special need kids and individuals
Tony holds ASI SUP Instructor Levels 1 & 2. He teaches regularly at ASI School, Constant Wind.

Stand Up Paddle Experience
Weekly Stand Up Paddle @ Constant Wind and Bintan Indonesia.
Event organiser for promoting and creating awareness of SUP to schools and the public

Coaching and Training Experience
Identify potential ASI Stand Up Paddle Instructors for Constant Wind
Chief Instructor for SUP@Constant Wind
Personal coach for SUP paddling skills
SUP Instructor: flat water, exposed waters, beginner to Level 2

Other
Training Consultant and Life Coach - 26 years

Qualifications
ASI Level 1 SUP Technical Coach (Enclosed Flat Water)
ASI Level 1 Stand Up Paddle Instructor (Enclosed Flat Water)
ASI Level 2 Stand Up Paddle Instructor (Exposed Waters)
Master of Science in Training
Master in Education Management
Certified Professional Behavioral Analyst
Certified Standard First Aider
Certified AED Provider
Powered Pleasure Craft License

Location
Singapore