ASI Trainer: Paul Byrne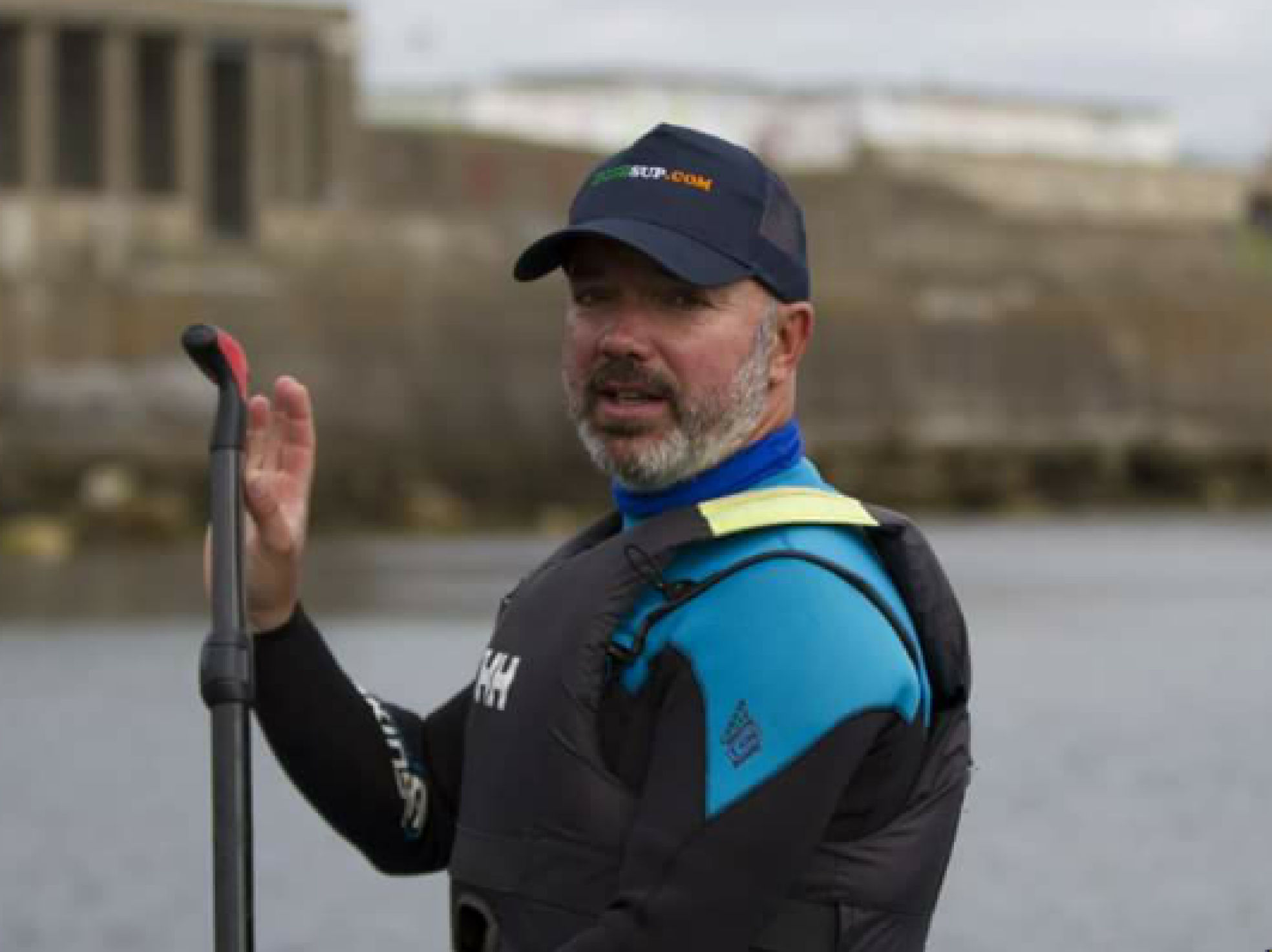 Qualified to Train:
ASI Level 1 SUP Instructor (Enclosed Flat Water)
ASI Level 2 SUP Instructor (Exposed Waters)
ASI Level 3 SUP Instructor (Beginner Surf)
ASI SUP Water Rescue Award (Flat Water)
ASI SUP Water Rescue Award (Surf)
SUP Wise for Instructors
Ready to Race
About Paul
Paul Byrne based in Ireland, is a very experienced Stand up Paddle boarder and a life-long ocean enthusiast with a background in Surfing, Scuba Diving, Boating, and Fishing. All things Surf is his passion!!
Other sports participated regularly include Running, and Snowboarding. Paul is born and breed Irish but has travelled extensively. Paul's philosophy is all about living ones life!
Paul is an ASI Master SUP Trainer, and an experienced educator, trainer and SUP paddler. He is a registered Physical Education Teacher in a Dublin private boy's school, and has been involved in Education all his career. Before his involvement in Surf and SUP, he was very involved in the recreational Dive Industry, and is a PADI Master Scuba Diver Trainer.
Paul owns and runs IRISHSUP, an ASI accredited SUP School, located at Dublin, Ireland, since 2010. Paul regularly competes in stand up paddle racing and SUP surfing competitions at local, national, and international level. He has represented Ireland at the last two World Championships, where he was also the Irish Team Manager.
Through his SUP school, Paul has delivered SUP lessons to 1000's of clients from beginner to elite and advanced. Paul is very instrumental in the massive growth of SUP in Ireland.
Currently Paul's passion has him working tirelessly on developing standards and rules for SUP competitions (racing and surf) at local and national level.

Stand Up Paddle Experience
Supping since 2008, in Ireland and locations around the world
Regularly competes in stand up paddle competitions, both racing and surf
Event director and organiser of SUP races and SUP surf events

Coaching and Training Experience
Trains ASI Stand Up Paddle instructors in Ireland and worldwide
Personal coach for SUP paddling skills, elite SUP downwind and competition racing.
SUP Instructor: beginner to advanced levels (flat water, SUP surfing)
SUP Team coach for Irish SUP team (national and international events)
Owner and instructor of Irish SUP, stand up paddle school, since 2010
First Aid Trainer

Qualifications
ASI Level 2 SUP Trainer (Flat Water)
ASI Level 1 SUP Trainer (Surf)
ASI SUP Rescue Trainer (Flat Water)
ASI SUP Rescue Trainer (Surf)
ASI Level 1 Stand Up Paddle Instructor (Enclosed Flat Water)
ASI Level 2 Stand Up Paddle Instructor (Exposed Waters)
ASI Level 3 Stand Up Paddle Instructor (Beginner Surfing)
ASI Level 3 Stand Up Paddle Instructor (Downwind and Distance Paddling)
ASI SUP Instructor Water Rescue Award (Flat Water & Surf)
Qualified Pool and Beach Lifeguard
Heartsaver AED and First Aid certificate
Emergency First Aid Reponse, Primary & Secondary Care (CPR & first aid)
Final Year Arts. UCD BA Special in Geography and Archaeology. (1990)
Higher Diploma in Education. U.C.D Honours. (1991)
Secondary School Physical Education Teacher (Ireland Registered)
Level 2 Surf Instructor
PADI Master Scuba Diver Trainer.
Austwim Teacher of Swimming and Water Safety (Australia)
Australian Swimming Silver Level Coaching award (Australia)
Amateur Swimming Association Swimming Teacher (Ireland)
Amateur Swimming Association Level 2 Swimming Coach
Australian Sports Commission Tutor
Bluearth Institute Tutor and Mentor
Athletics Ireland Coach
I.R.F.U Stage 1 & 2 L.T.P.D Coach
F.A.I Soccer Coach (Kick start 1&2, Youth Certificate.)
Emergency First Response Primary & Secondary Care (CPR & first aid) Trainer certificate

Location
Dublin, Ireland