ASI Trainer: Nat Gohl
Qualified to Train: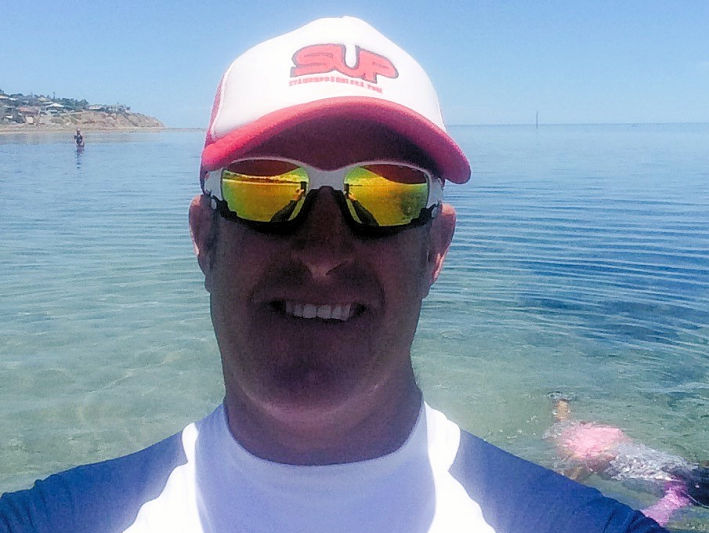 ASI Level 1 SUP Instructor (Enclosed Flat Water)
ASI Level 2 SUP Instructor (Exposed Waters)
ASI Level 3 SUP Instructor (Beginner Surf)
ASI SUP Water Rescue Award (Flat Water)
SUP Wise for Instructors
About Nat
Nat Gohl is a highly experienced stand up paddler and trainer as well as a professional firefighter and with previous professional lifeguard experience.
Based in Adelaide, Australia, Nat has been involved in the SUP scene since its early days of popularity there. He was involved in the early formation of the SASUP Crew club and introducing SUP skills to many Adeladian beach goers.
Through his own SUP school, Stand Up Paddle SA, Nat has delivered SUP lessons to 1000's of clients from beginner to advanced and from individuals to corporates and to the disadvantaged.
He regularly competes in stand up paddle racing and SUP surfing competitions at local, state, and national level.
Nat holds the following SUP instructor certification – ASI SUP Instructor in enclosed and exposed water conditions, SUP surf and downwinding. He is also a firefighter trainer with specialist rescue training and a Senior First Aid Holder.
Nat regularly conducts sessions for local SUP paddlers to advance their SUP skills.

Stand Up Paddle Experience
Regularly competes in stand up paddle racing and SUP surfing competitions
1st in SUP surf class 2014 Jetty 2 Jetty race
Actively involved in the local stand up paddle club.
Assists with organising local SUP race and SUP events

Coaching and Training Experience
Trains ASI Stand Up Paddle instructors in Australia.
Personal coach for SUP paddling skills, SUP downwind and competition racing.
SUP Instructor: flat water, exposed waters, beginner to advanced SUP surfing, downwinding and advanced racing.
Owner Stand Up Paddle SA started in 2010
Trains firefighters in various rescue disciplines including urban search and rescue, vertical and confined space rescue, trench rescue and road crash rescue.

Qualifications
ASI Level 2 SUP Trainer (Flat Water)
ASI Level 1 SUP Trainer (Surf)
ASI SUP Rescue Water Safety Rescue Trainer
ASI Level 3 Stand Up Paddle Instructor (Downwind & Distance Paddling)
ASI Level 3 Stand Up Paddle Instructor (Beginner Surfer)
ASI Level 2 Stand Up Paddle Instructor (Exposed Waters)
ASI Level 1 Stand Up Paddle Instructor (Enclosed Flat Water)
ASI SUP Water Safety Rescue Award (Surf)
Certificate IV in Workplace Training and Assessment
Advanced Resuscitation Certificate
Advanced First Aid Certificate
Boat license South Australia

Other
Won state and Australian medals on the SLSA surf ski
Competed in K1 kayak and dragon boats with much success
Former crew member of the Westpac Rescue helicopter service
Previous professional lifeguard employed by the Holdfast Bay Council, South Australia – 10 years service

Location
Adelaide, South Australia
ASI Instructor Training Centre: Stand Up Paddle SA