ASI Trainer: Gina Bradley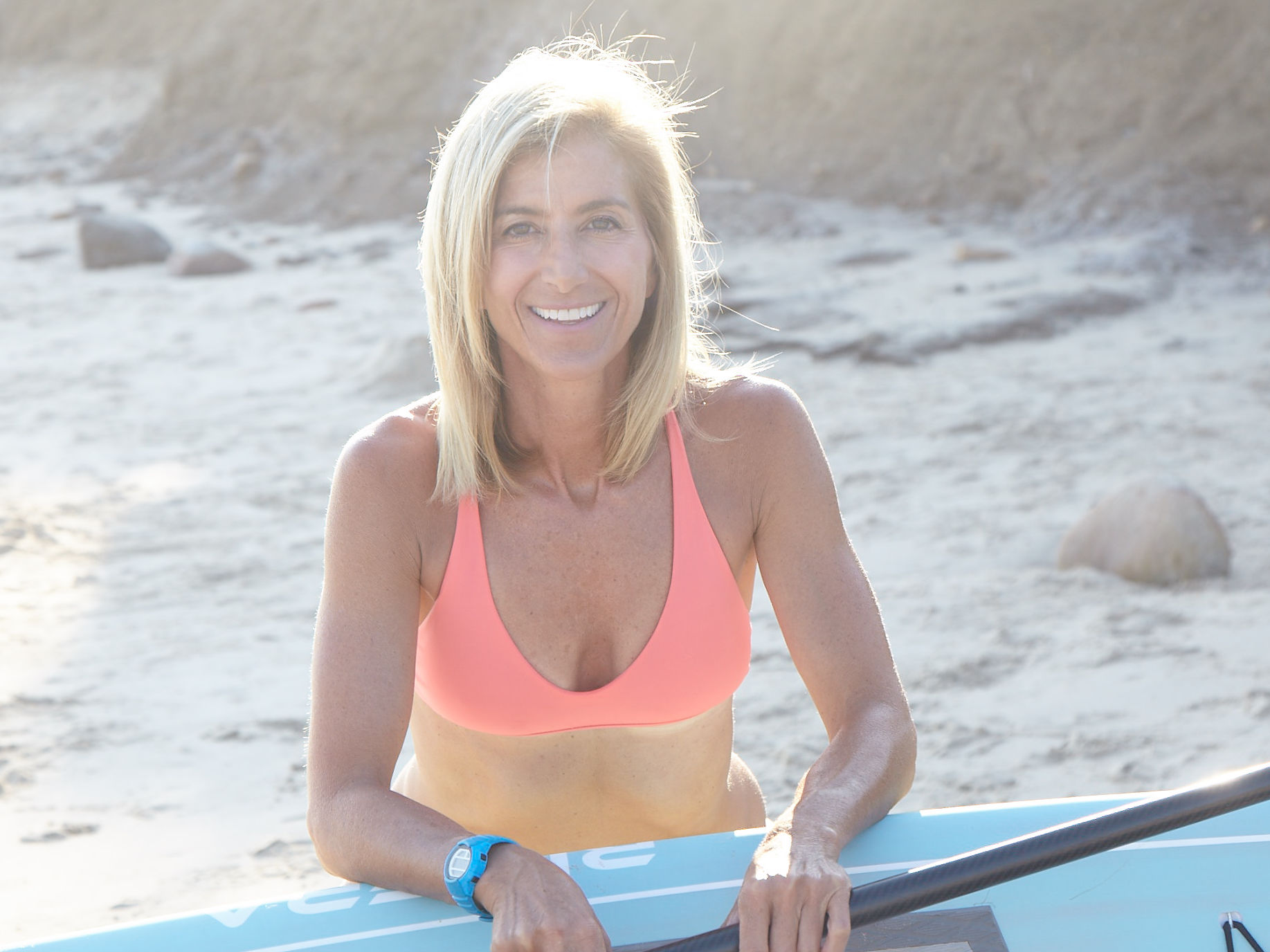 Qualified to Train:
ASI Level 1 SUP Instructor (Enclosed Flat Water)
ASI Level 2 SUP Instructor (Exposed Waters)
SUP Water Safety Rescue Award (Flat Water)
ASI SUP Wise for Instructors
About Gina
Gina Bradley has a history of teaching sports, watersports and fitness throughout her life. As owner of Paddle Diva, a women's Stand-up paddle boarding center, she provides her clients with inspiration, encouragement and gives them an overall-mind body awareness that makes her a unique ASI certified SUP instructor. Her optimistic and encouraging approach makes the most timid or inexperienced or fearful student proficient in the sport.
She is a certified wind-surfing instructor and has been PADI certified Scuba Instructor for over 20 years. While living in the Cayman Islands for three years she worked as a SCUBA Instructor for Red Sail Sports and took up windsurfing, it was not until her return north that she developed an active interest in windsurfing and became an instructor and was asked to be a delegate the Cayman Island's windsufing team in 1996 Atlanta's Olympics.
Gina resides on the East End of Long Island and in Rincon, Puerto Rico with her husband Scott, where they both act as Trainers for the ASI.

Stand Up Paddle Experience
Participated in multiple races, SUP regattas and events since 2008.
One of Rincon's iconic female SUP surfers

Coaching and Training Experience
Trains ASI Stand Up Paddle instructors in USA and Rincon.
PADI Instructor since 1990
AFFA and ACE Trained fitness instructor since 1989
Founded Paddle Diva, one of the largest SUP Centre's on the East Coast (2009)

Qualifications
ASI Level 1 SUP Trainer (Flat Water)
ASI SUP Rescue Trainer (Flat Water)
ASI Level 1 Stand Up Paddle Instructor (Enclosed Flat Water)
ASI Level 2 Stand Up Paddle Instructor (Exposed Waters)
ASI Level 3 Stand Up Paddle Instructor (Beginner Surf)
ASI SUP Water Rescue Award (Surf)
CPR for the Professional Rescuer 2015 to current
Emergency Medical Technician – Basic, National Registry, 2011

Location
East Hampton, New York, USA