ASI Trainer: Craig Fisher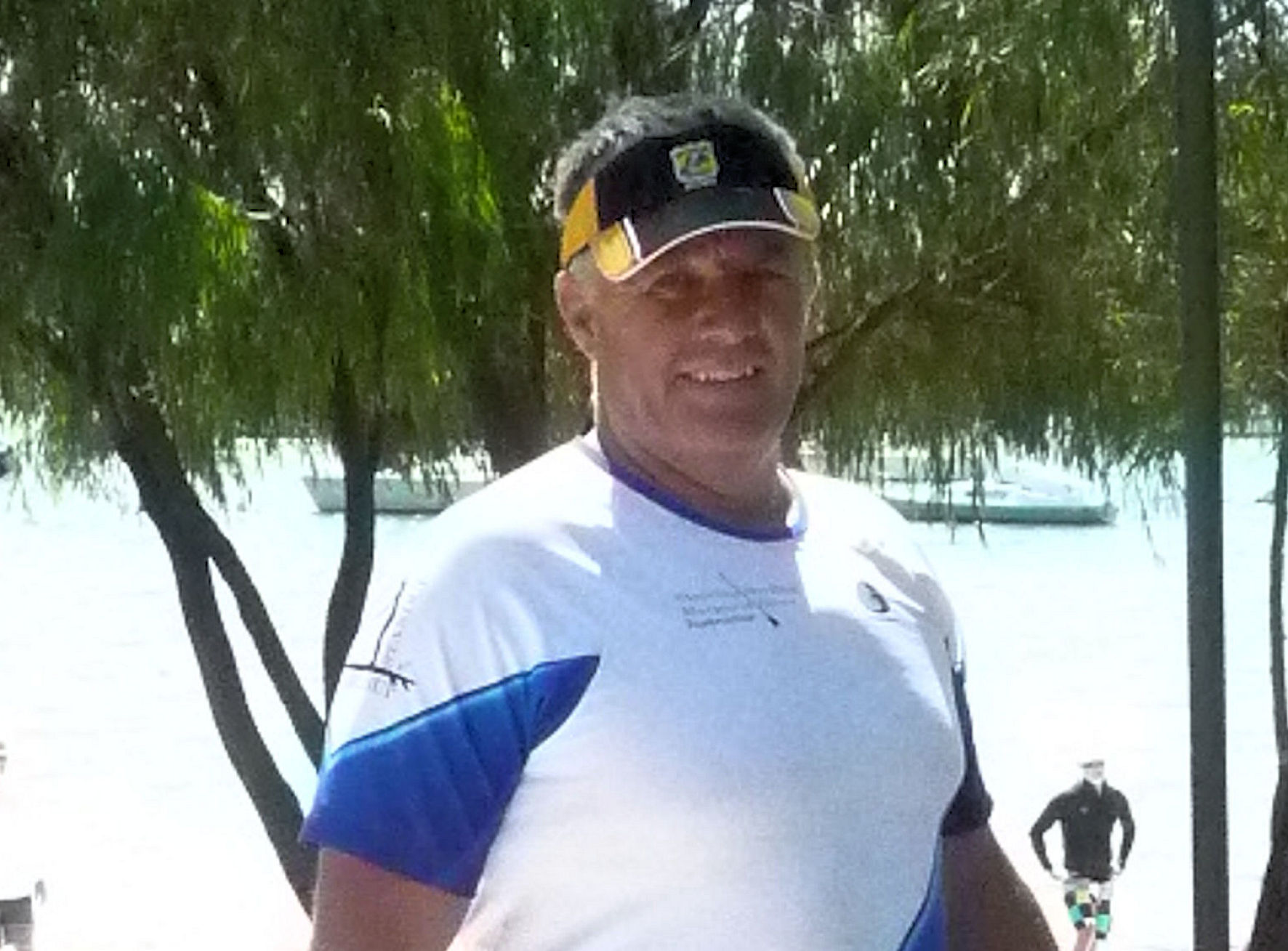 Qualified to Train:
ASI Level 1 SUP Instructor (Enclosed Flat Water)
ASI Level 2 SUP Instructor (Exposed Waters)
ASI Level 3 SUP Instructor (Downwind & Distance Paddling)
ASI Level 3 SUP Instructor (Beginner Surf)
ASI SUP Water Safety Rescue Award (Flat Water)
ASI SUP Water Safety Rescue Award (Surf)
SUP Wise for Instructors
About Craig
Craig has been involved in setting up and operating SUP schools, training SUP instructors, assisting the local SUP clubs and meet up groups, conducting private SUP race coaching and has delivered thousands of hours of SUP lessons and activities over the years in various countries.
Craig was born into one of the original board riding families in Western Australia. Craig's father was riding the original canvas and wood standup skis through the 1940-50's and he grew up riding one of these SUP boards with his Dad. He has been a lifeguard for over 35 years which included 10 years as a professional lifeguard. Craig has travelled extensively racing and lifeguarding in many parts of the world including Cornwall UK, Australia, and South Africa.
Through this time he has been involved in training people in multiple disciplines of watersports including prone board, surf skis, surf swimming and now Standup paddling. With the emergence of the new lighter Standup paddle boards in 2004 the family transferred from their longboards back onto the Standup boards.
Craig married into one of the original South African surfing families from the Eastern Cape and his father in law Peter Cuff was keen to get back onto the Standup Boards when they came back into vogue. Peter was riding Jefferies Bay waves in the 1950's and is still SUP riding and SUP instructing in his 80's.
Craig and his family have been preaching the SUP gospel in Margaret River WA, Bunbury WA and Crescent Head NSW since 2005 forming several paddling groups and clubs along the way. The Standup Surfing Business was formed in 2010 serving multiple locations from Coogee near Perth down to Margaret River, Western Australia.

Stand Up Paddle Experience
Elite SUP race competitor including competing in: The Doctor Perth WA 2014, Avon Descent, Perth WA SUP races 2013 and 2015, Cape Town, Sth Africa, SUP Festival 2013
Actively involved in the local SUP Club as a Bra (Support for the Mother Suppers)
SUP race and SUP surf event organiser

Coaching and Training Experience
SUP Instructor since 2007
Standup Paddle Instructor for paddling groups in Margaret River, Bunbury and Crescent Head NSW
Co-Owner of, Stand up Surfing, SUP School operating since 2010
Competitive Swimming Teaching - Bronze 2012
Surf Sports Coaching 1988-1994 England and Europe
Cottesloe Surf Life Saving Club Cadet Coach 1994-1996
Instructor-Surf Life Saving 1982-2000
First Aid Trainer and Assessor

Qualifications
ASI Level 3 SUP Trainer (Flat Water)
ASI Level 1 SUP Trainer (Surf)
ASI SUP Rescue Trainer (Flat Water)
ASI SUP Rescue Trainer (Surf)
ASI Level 1 SUP Instructor (Enclosed Flat Water)
ASI Level 2 SUP Instructor (Exposed Waters)
ASI Level 3 SUP Instructor (Downwind & Distance Paddling)
ASI Level 3 SUP Instructor (Beginner Surf)
ASI SUP Water Safety Rescue Award (Flat Water)
ASI SUP Water Safety Rescue Award (Surf)
Bronze Surf Life Saving 1978
SLSA Instructors Certificate 1982
Advanced Resuscitation Certificate 1980
St John First Aid Certificate 1980 - current
IRB Drivers Certificate 1990
Sports Coach Level 1 1985
SAT CS Swim Coaching 2011
Bronze Competitive Swim Coaching 2012
Certificate 4 in Training and Assessment 2016
Environmental Science Degree 1983
Post Graduate Science Degree 1993

Competition History
1 Perth Doctor SUP
2 Avon Descent SUP
4 Perth Doctors –Ocean Ski's
1 Molokai-Oahu 2009 –Ocean Ski's
5 Avon Descents – Surf Ski's 4th
10 WA State Championships 1979-1988 Top 5 in Boards and Ironman
10 Australian National Surf Life Saving Titles 1979-1988 Top 20 in Boards and Ironman
5 World Life Saving Championships 1990-2014 -Multiple Podium Finish's
World O/30 Masters Board Champion 1996
3 British Nationals SLSC 1988-1992- Top 3 Iron Man and Board
2 South African Nationals 1989, 1994 - Top 3 Ironman and Board
1 German Life Saving Titles 1990
5 Rottnest-Cottesloe Swim Team Crossings 2005-2010 20k - 3rd Open Relay
2 Fiji Swim Team Crossings 20k 2007,2008- 1st Open Relay
British National double kayak champions 1990 Div 8/9
1 Devises-Westminster kayak race 1990 160km

Location
Margaret River, Western Australia, Australia