ASI Trainer: Adam Finer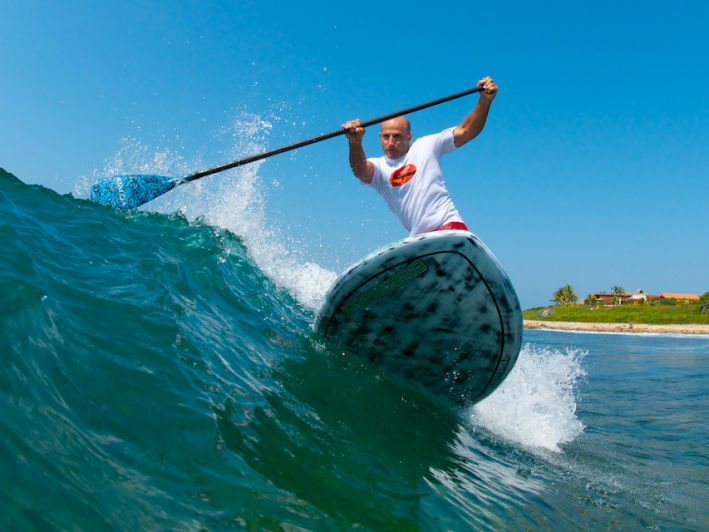 Qualified to Train:
ASI Level 1 SUP Instructor (Enclosed Flat Water)
ASI Level 2 SUP Instructor (Exposed Waters)
ASI Level 3 SUP Instructor (Downwind & Distance Paddling)
ASI Level 3 SUP Instructor (Beginner Surf)
ASI Level 4 SUP Instructor (Intermediate Surf)
ASI SUP Water Safety Rescue Award (Flat Water)
ASI SUP Water Safety Rescue Award (Surf)
SUP Wise for Instructors
About Adam
Adam has been involved in SUP since its early days of popularity. He was instrumental bringing the first SUP's to Mexico in 2007 and later opening the first SUP School and becoming the first certified ASI SUP School, and then trainer for ASI in mexico.
Founder of the Surf conglomerate Surf Mexico, whose mission is to represent the word of Ocean Water sports as a unified collective. Adam has delivered SUP, Surf, Kite-surf and Windsurf lessons to 1000's of clients, and maintains a staff of highly trained certified instructors and lifeguards.
He regularly competes in stand up paddle, kite course and slalom racing and SUP surfing competitions at local, state, national and international level, including the Stand Up Paddle world paddle championships in Peru in 2013 and Mexico in Sayulita 2015…participating for Team Canada.
Adam regularly travels the Mexico conducting workshops for ASI SUP instructors, advanced SUP skills clinic, race skills clinics and lifeguard and first aid training. He is also an experienced organiser for SUP race and SUP surfing competition events.

Stand Up Paddle Experience
Has been stand up paddling since 2006
Regularly competes in stand up paddle racing and SUP surfing competitions around the world.
Stand Up Paddle competition event organiser and manager for SUP racing and SUP surfing events in Mexico

Coaching and Training Experience
Trains ASI Stand Up Paddle instructors in Mexico.
Trains GIAAS lifeguards in Mexico.
Personal coach for SUP paddling skills, elite SUP downwind and competition racing.
SUP Instructor: flat water, exposed waters, beginner to elite SUP surfing, downwinding, advanced racing.
Founder of Surf Mexico, distributor for Mexico of Starboard, the world leader in SUP and Windsurf and Owner of Pacific Paddle the first established SUP School in Mexico.

Qualifications
ASI Level 3 SUP Trainer (Flat Water)
ASI Level 2 SUP Trainer (Surf)
ASI Level 1 Stand Up Paddle Instructor (Enclosed Flat Waters)
ASI Level 2 Stand Up Paddle Instructor (Exposed Waters)
ASI Level 5 Stand Up Paddle Instructor (SUP Surfing)
ASI Level 3 Stand Up Paddle Instructor (Downwind & Distance Paddling)
GIAAS Lifeguard Instructor / Trainer
ASI Water Safety Rescue Award
Advanced First Aid Certificate
Personal Water Craft Safety

Location
Bucerias / Puerto Vallarta, Nayarit, Mexico
Ph / SMS: +52 322 123 3034 or +52 329 298 1057
Email: adam@surfmexico.com
ASI Email: training@academyofsurfing.com