UK: We talk to ASI SUP instructor, Dave Knight about the benefits of SUP to mental health and discuss the paddling adventure he's having to raise money and awareness in support of the mental health services charity, MIND.
Life is stressful enough and this year has compounded and amplified the mental health challenges that we were already facing. Studies in the UK have shown significant rises in the numbers of reported mental health issues across all age groups recently. Alongside the understandable amounts of stress from the financial and health impacts of the pandemic, we are also seeing lockdown having a huge impact in terms of isolation and the disruptions to people's routines. When your safety, your financial security, your health and your purpose in life are all brought into question it's no wonder so many find it so tough.
ASI instructor Dave Knight has had his own battles with mental health, but this year he's doing something exceptional to help raise awareness and money in support of this burgeoning mental health crisis.
This Knight is a mental health hero!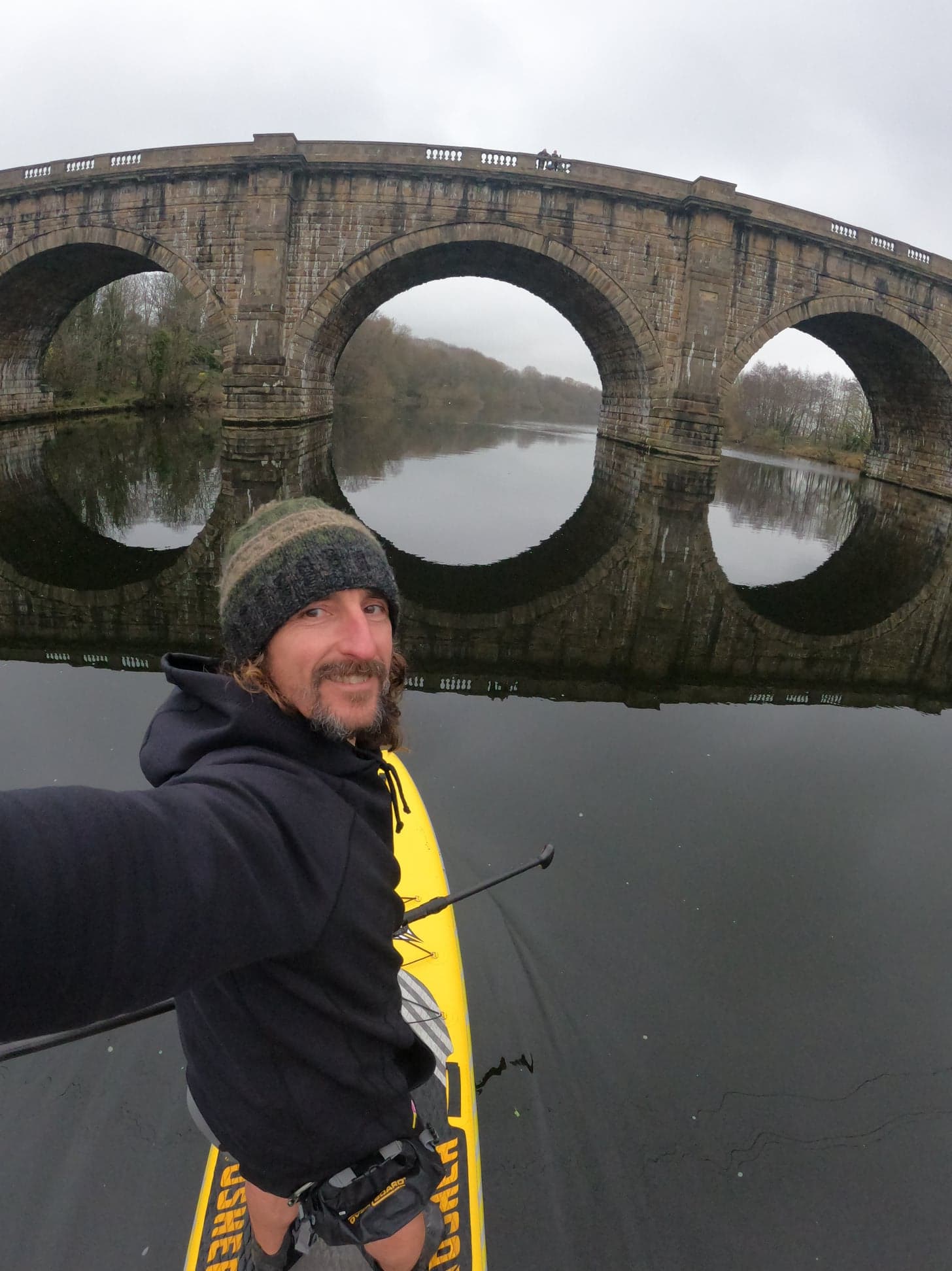 Tell us about the mental health challenges you've faced
I have always instructed since I was 15, water-skiing and wakeboarding, a national coach, Judge and I've had a career as a wakeboarder, I loved it! But I also wanted to work in education so I've worked in a secondary school and safeguarding for 15 years alongside my Waterlife; always inspiring, always giving.
These vocations, I guess, have covered over the cracks and the underlying anxiety issues I had, as doing things for others lifts me to another place, and almost two years ago I worked myself into a hole and had a little breakdown.
Since then I have been able to accept, retrace if you like, and start by inwardly working with myself, finally cracking meditation! It's kind of like a new start, not trying to fix the old Dave but just starting over. Working through my anxiety issues.

How has SUP helped you to manage your mental health challenges?
First of all, I love being on the water in any capacity and fell in love with paddle boarding through meeting John Hibbard about 10 years ago. It's such an easy access sport, for an individual or group.
Coming from wakeboarding (which can mean a lot more organisation) just getting out on the water so quickly is a real buzz for me, it's an instant hit.
It's a place that's real and water heals.
Also, my good friendship with Stevie Boyle of the ASI and Ocean Vertical (in East Lothian, Scotland) has been a huge support. He was instrumental in utilising my skill set to become a SUP instructor, another way of interacting with people again on the water! All this keeps me on the right track.

Why is it so important to talk about mental health and raise awareness?
Firstly, after a little initial hesitation, I found having counselling really opened me up to facing my 'can of worms'. I guess no one likes trawling through their past, but that seemed to be the starting point for me. Actually believing somebody cared really, really helped. I could offload some of my burden, some of which I hadn't even realised was burdening me. It's a real education.
Then, as a coach working in the leisure/people industry you learn, through courses or just naturally, that you should discuss mental health problems. We like to talk! It's good to talk!

Tell us about your 365 paddle challenge and how you are raising money and raising awareness
This is one of those bolts from the blue! whilst on holiday this Summer near Abersoch, North Wales. I just woke in the night and it was all there in my head. I picked a date, chatted with close friends and we were off!
Farrell O'Shea (former professional windsurfer) has also been awesome with his support.
All of my experience across many water sports, connections and friends around the UK and Ireland, should really help spread the word and inspire people to try SUP or any water sports, pursue or just help people get out more often, it's not just a summer thing!

SUP3six5: Dave's mission to paddle every day, from 1 November 2020, for 365 days to support MIND. Follow his adventures on Instagram and support him on his Just Giving page!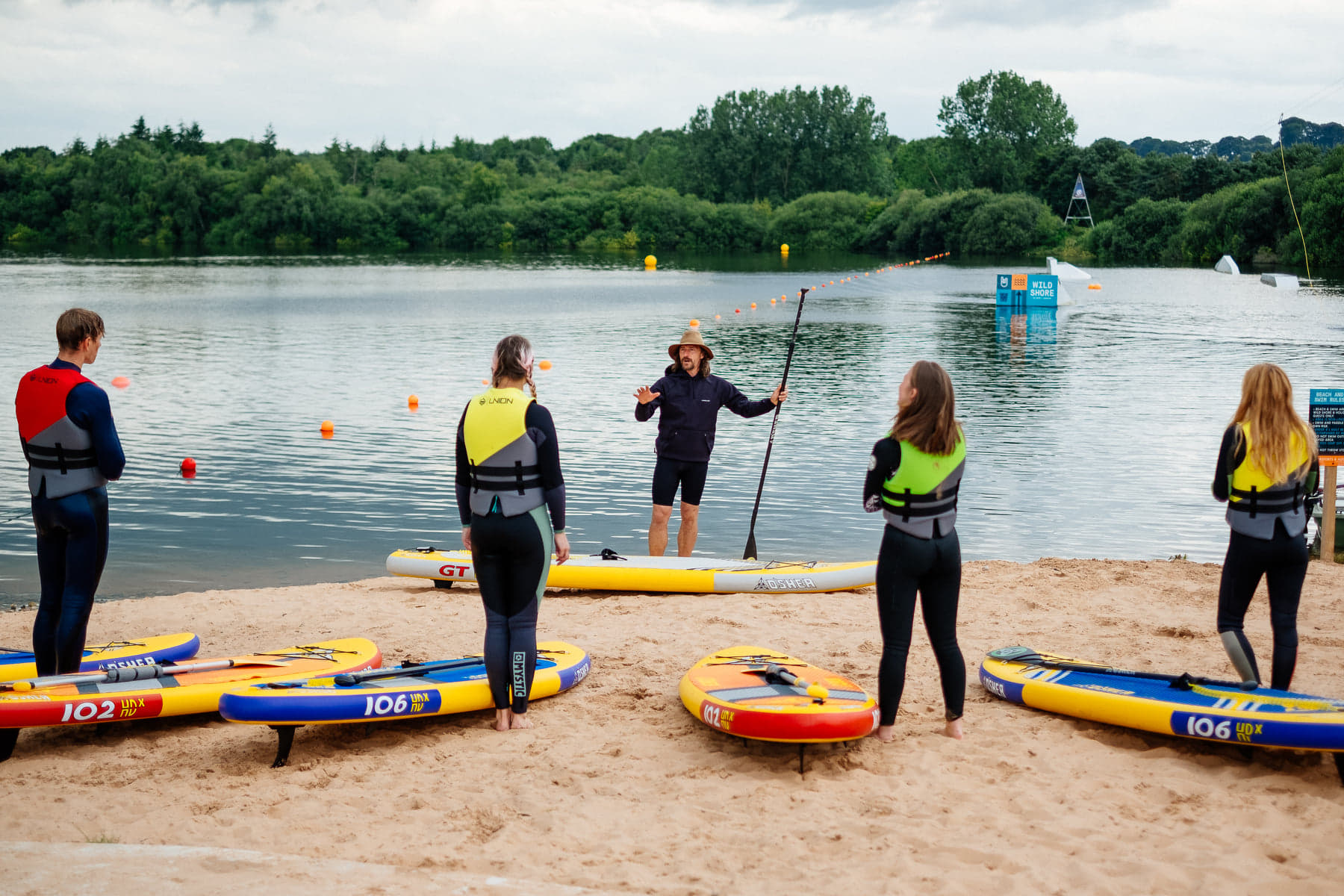 What advice would you give to anybody struggling to deal with their own mental health issues?
If you feel someone is struggling, suggest that they might want to discuss what's on their mind; just do not force the issue and make some proper time, in a nice environment to put them at ease.
Never make assumptions, be patient and listen. It's always good to follow up and keep in touch, making sure they are keeping social. A social SUP with a friend is a perfect place, one where many a problem has been splashed aroundand solved!
How did you get involved in SUP in the first place and what lead you to become an ASI instructor?
It was meeting John Hibbard when he was at Starboard; he came to a wake-park I was training Instructors at. He was so cool and gave out so much energy that this sport was legit. I've barely been off a board since. John was really doing the hard graft to promote SUP all over the country, a legend in the sport!
Also, can't say enough about (ASI UK manager) Stevie Boyle! He knew my background and really pushed me to get my ASI course done. I met him while I was training instructors up in Scotland at Fox Lake Adventures, Dunbar and we've been good friends ever since. He has so much drive for SUP and surfing, coasteering, mountaineering and so much else. He is the MAN, the man that's always there for any support and advice.

COVID has been a challenge for us all this year but we've seen how SUP has been able to offer a healthy escape for paddlers. How has COVID affected you this last year?
I Left teaching at the beginning of the year with the full intention to set up my full SUP business 'SpiritSUP' but have put that on hold now until next year.
These are troubled times indeed for all, not seeing family members, restrictions other hardships and losses. It has also slowed us down at times and people have become more grounded, which can only be a good thing.
SUP has gone through the roof this summer, proving itself as an amazing vehicle to get people out, express themselves, refresh and exercise physically, socially and mentally.
I feel glad that I and my family are amongst those SUP statistics.

It's been a tough year and we're all looking forward to a far more positive 2021. Tell us about some of the things you're looking forward to in the coming year.
Next year is fast approaching! I will be smashing my SUP3six5 business out of the park running for lessons, tours and sales in my own back yard Lancaster & South Lakes, and hopefully kicking on to another project we have ideas for.
Hopefully, COVID restrictions will ease when it is safe to do so, which will help me get out all over the country to meet new and old friends paddle some cool locations and spread the word for SUP, mental health and MIND UK.
At the end of the day, without getting too excited. I am just gonna take things day by day, and hope we can all share some good health and happiness next year, anything else will be a bonus.

Thanks so much, Dave, for taking the time to talk to us and share your thoughts and experiences about mental health and the huge impact sports such as SUP can have on getting people back on track :)
Don't forget you can reach out to Dave and find out more about his adventures on Instagram and support him on his Just Giving page!
If you are struggling with your mental health then it's so important that you speak to someone; a friend, a family member or your GP to get the support you need. You can also visit the MIND support page to find out how to quickly access help and support.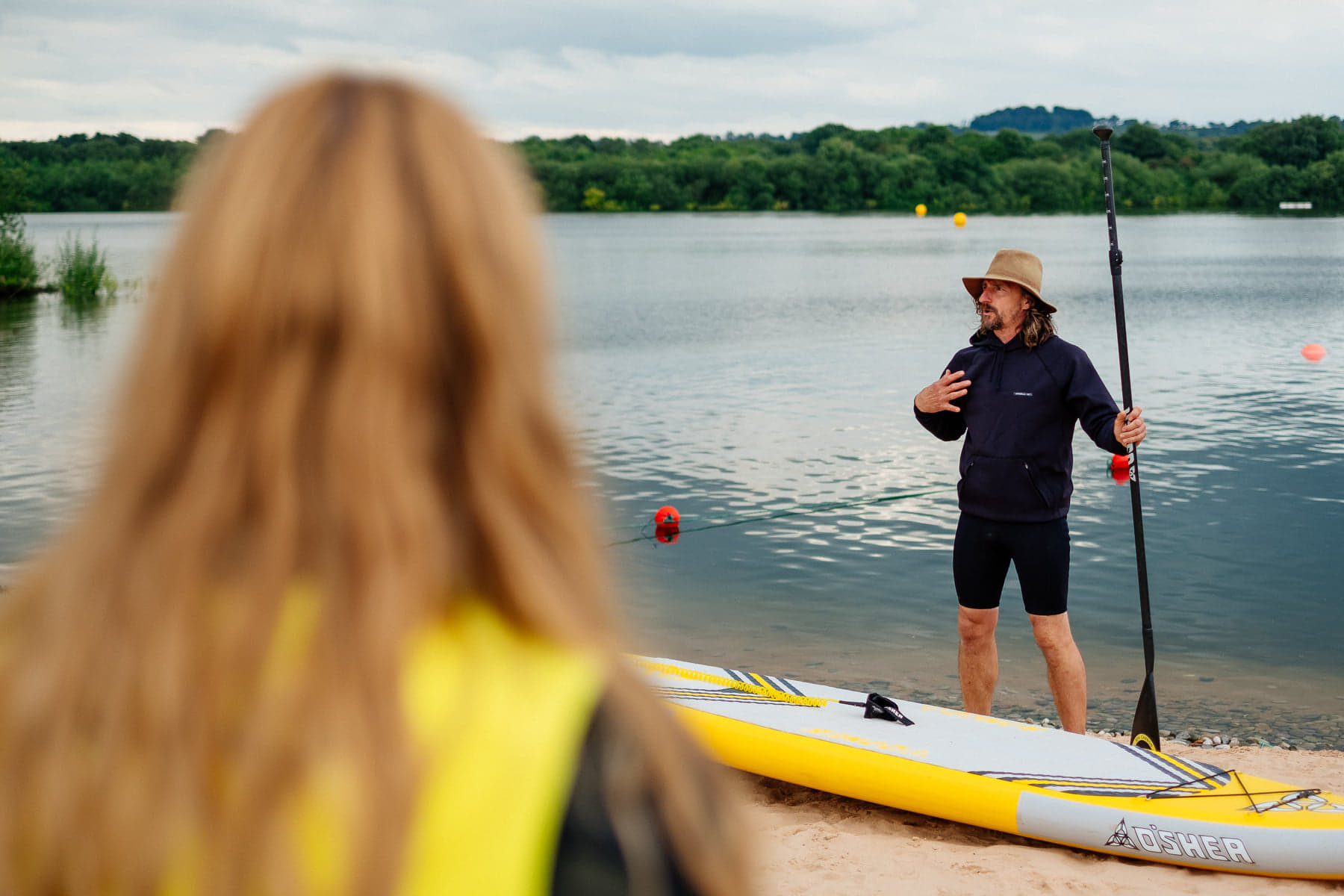 *****************************************************
About ASI
ASI is a professional membership organisation and international governing body for instructors, coaches and schools in the outdoor recreation industry for surfing, stand up paddle and bodyboarding.
We set the standards for education, accreditation, professional development and ongoing support for our members, offering pathways from entry level to elite level.
International Instructor and Coach Accreditation. You can travel the world with ASI.
ASI Accredited Schools abide by the high international standards for operations, training and safety.
www.academyofsurfing.com

#proudtobeASI, #academyofsurfinginstructors, #asi_academy #ASInstructor
#surfinginstructor #surfcoach #surfschool #surfwise
#supinstructor #supcoach #standuppaddleinstructor #supschool #supwise
#supyoga #standuppaddleyoga
#supfitness #standuppaddlefitness #supdownwind #supsurfing