Whilst there are still some sensible COVID-19 restrictions in place in WA such as a 2m social distancing rule, restricted access to remote aboriginal communities and care homes and a controlled WA border, life in the state is getting back to normal and getting outside and enjoying physical activity such as surfing is very much on the cards.
ASI surf, kite and SUP school, the Exmouth Surf Centre is situated in Ningaloo along a stunning stretch of world heritage coastline in the remote North of Western Australia.
Ningaloo takes its name from the Aboriginal Wajarri word meaning 'promontory', 'deepwater, or 'high land jutting into the sea' and has been home to several Yamatji clans for over 30,000 years. This stunning 1,742,130 acre region is found roughly 1200km north of Perth and runs along the East Indian Ocean. The unique 260km long Ningaloo reef fringes the coastline rivals the Great Barrier reef in size and is the only such reef located close to a landmass.
We spoke to Tom, an ASI surf instructor for the Exmouth Surf Centre to find out more about the school and how COVID has impacted the region up to now:

Hi Tom, thanks for taking the time to talk to us. With COVID-19 putting restrictions on what people can and can't do all around the world, how has your COVID journey been so far and how is it now?
"Covid started to become a real concern about a month before our main tourist season (winter in North Western Australia). We had just arrived back from a trip to Bali to recharge before what was lining up to be a busy kick off.
"Within a few days of our return, the whole world had pretty much shut down as it all escalated. Whilst Australia managed and coped pretty well compared to most countries we still had to shut down our Surf School and our small remote region was cut off from the rest of Western Australia to stop the spread of Covid. It was a bizarre experience to go through an Easter break with school holidays and have no tourism at all. At this point we feared for the whole season and further into the future.
"Western Australia as a remote, not so populated, state coped very well and by late April 2020 early May restrictions were eased to allow certain zones to be able to travel to each other. This started what became an extremely crazy year for our small town.
"Within another couple of weeks restrictions were lifted in the whole state, with interstate travel still not an option and the South of WA experiencing Winter Exmouth was the only holiday destination for West Australians who were very keen to travel after a short Lockdown.
The town exploded with tourists. Way more than it could really handle with every local business reporting record trade. This continued well past our usually holiday period. Once we could reopen the surf school we found that there was a real thirst to try something new, people put big value on outdoor family activities and surfing was a great option for them.
"As I write this we are now preparing for another big season which will be even crazier as restrictions between States are beginning to lift, opening up our region to the whole of Australia.

That sounds really positive, Tom! What is the best thing about surfing and SUP in Ningaloo?
"The best thing about Surfing and SUP up here in Exmouth is that it is accessible to everyone, we have arguably one of the best 'learn to surf' beaches in Australia. The options are endless for water sports up here. SUP options on the Ningaloo reef are unbelievable, you can paddle out to the fringing reef and spot so much wildlife."

What are you looking forward to most in 2021?
"Whilst 2021 is lining up to be a huge season for us with domestic travellers flocking into town what I really look forward to is a solution to the current pandemic.
I'm looking forward to welcoming international visitors back into our paradise, but in general I hope 2021 is the year the world can move on and get on with some kind of normality."
We agree with you 100%, Tom! Fingers crossed for a mega 2021 for us all!
Website: Exmouth Surf Centre
Are you a Surf or SUP Centre?
Find out more becoming an ASI Accredited Surf or SUP School.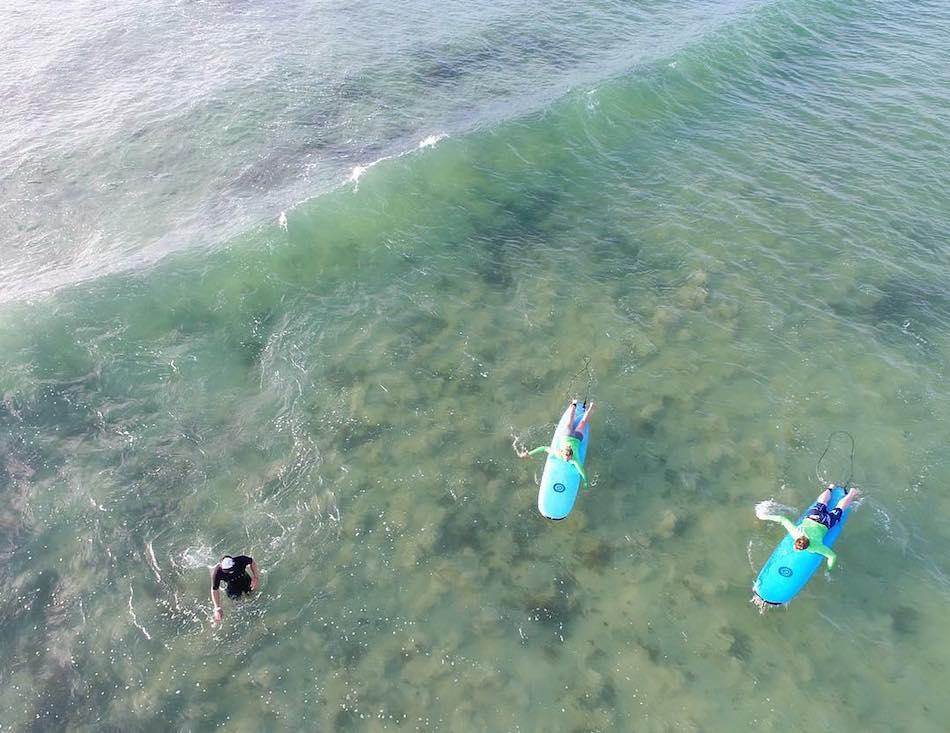 photo ref: Parks and Wildlife Service
---
About ASI
ASI is a professional membership and training organisation and international governing body for instructors, coaches and schools in the outdoor recreation industry for surfing, stand up paddle and bodyboarding.
#asi_academy #ASInstructor #asischool
#surfing #surfinginstructor #surfcoach #surfcoaching #surfschool #surfwise
#sup #standuppaddle
#supinstructor #supcoach #standuppaddleinstructor #supschool #supwise
#supyoga #standuppaddleyoga
#supfitness #standuppaddlefitness #supdownwind #supsurfing