HONG KONG. Niall Westley is an ASI accredited SUP yoga teacher based in Hong Kong and provides some insights on SUP Yoga.
It's no wonder that yoga and stand up paddleboarding are a match made in heaven; both share mindful movements with natural surroundings to boost both your physical and mental wellbeing.
Paddleboarding and yoga are more popular than ever and have become important and easily accessible platforms for people to enjoy naturally socially distanced activities that keep bodies and minds in check.
Niall's SUP school, Island Paddle HK, focuses on giving people a combined SUP and yoga experience in the beautiful waters off Stanley Bay.
SUP Yoga is becoming more and more popular, why do you think that is?
I think both yoga and SUP have really grown over the last few decades, so it's no surprise a combination of the two would be getting more and more popular. In addition, a lot of our clients find out about SUP yoga after seeing a post about it on Instagram, and so I think the online yoga community has also really helped spread awareness.

What is your favourite thing about delivering SUP yoga?
I love teaching on sunny, blue sky days where the air is fresh and the water is warm. There's nothing more soothing than relaxing on a board with the sound of gentle waves and the soothing motion of the ocean. And it's great to see clients enjoy themselves so much and be so surprised at the poses they can end up doing on a board.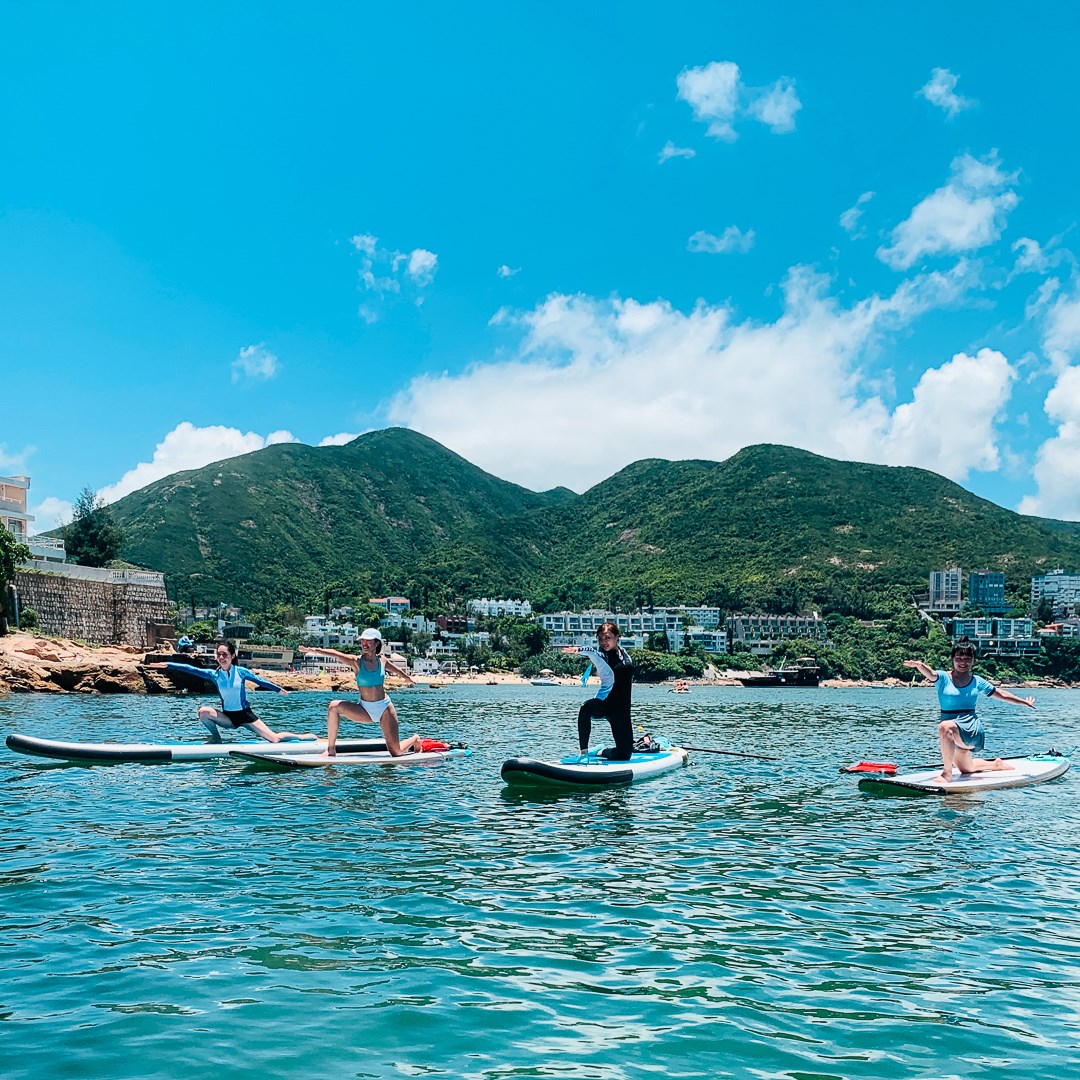 What advice would you give to anybody keen to develop their SUP yoga skills?
First off, don't be scared of falling in the water!
Secondly, start low in stable poses like child's pose and cat/cow, and then build up your confidence and balance bit by bit. Progress to downward dog, and then try sun salutations, standing poses and maybe even some basic arm balances. Take it each step at a time and you will be amazed what you can do.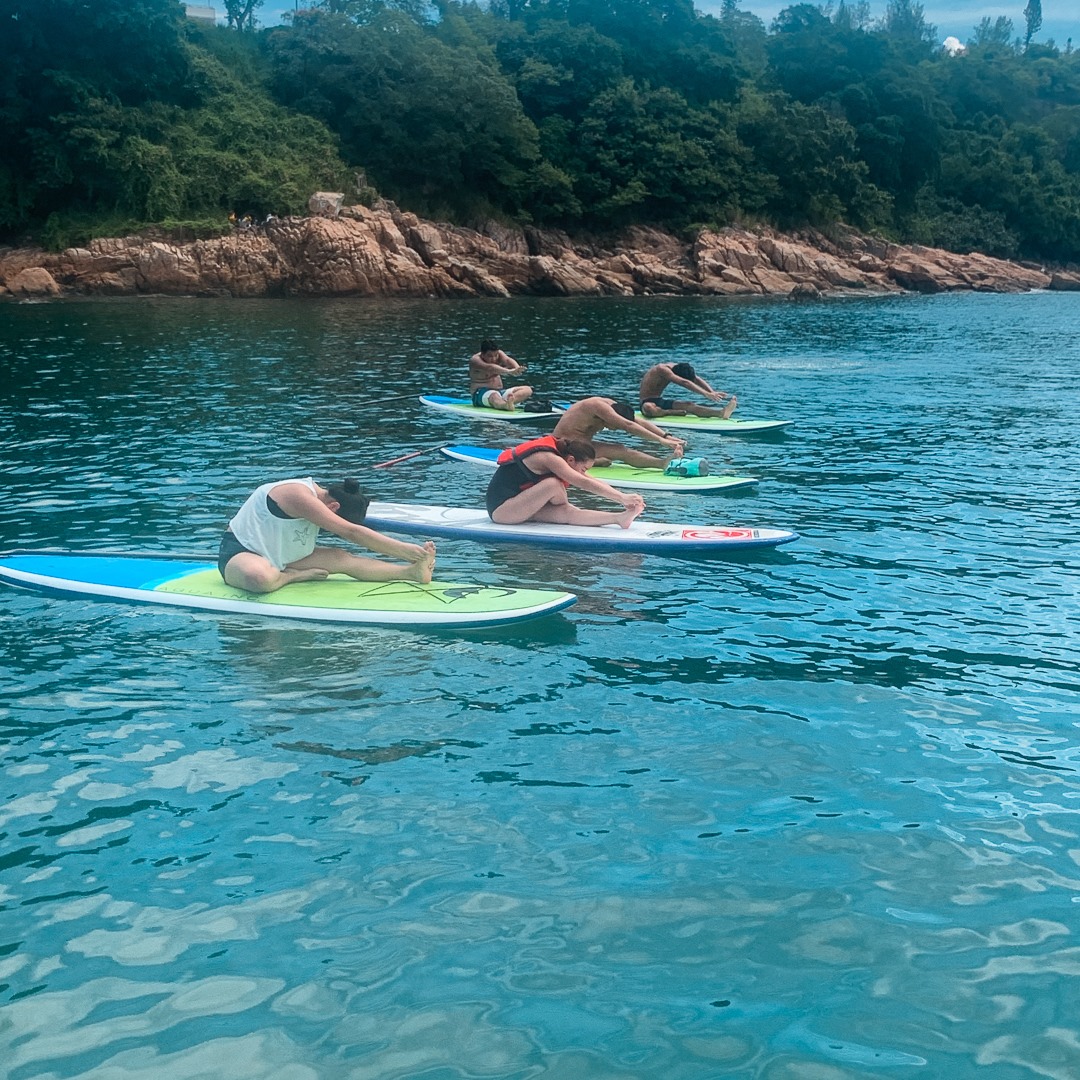 Thanks Niall!
If you fancy trying SUP yoga, check out our Find a School page to discover your closest ASI SUP yoga teacher and book yourself some zen time on the water :)
You can also become an ASI SUP Yoga teacher.
With an ASI career pathway you can combine the ASI standard SUP instructor qualifications with existing yoga teacher qualifications to become an accredited SUP Yoga teacher (now available as an online, flexible course); in fact, that is exactly what many of our instructors have done.
ASI Setting the World Standard in Surf and Paddle Education