Holland is home to those iconic images of windmills, tulips, beautiful architecture, canals and a fabulous café culture. But with almost 20% of the country consisting of bodies of water it's unsurprising that Stand Up Paddle boarding the fastest-growing water sport in the Netherlands.
Haarlem (15 minutes by train from Amsterdam) is a charming medieval town on the banks of the Spaarne River which meanders throughout the heart of the city. Supping on the river you will see historic buildings such as the Gothic Grote church and the Molen de Adriaan, a quintessential Dutch windmill on the banks of the river. See birdlife such as Coots, black swans and even otters. Haarlem is home to Free Movement, an ASI accredited learn to stand up paddle school.
Free Movement is owned and operated by Ricardo Haverschmidt and Chantal Van Ruler. They are both highly experienced paddlers with extensive SUP race experience.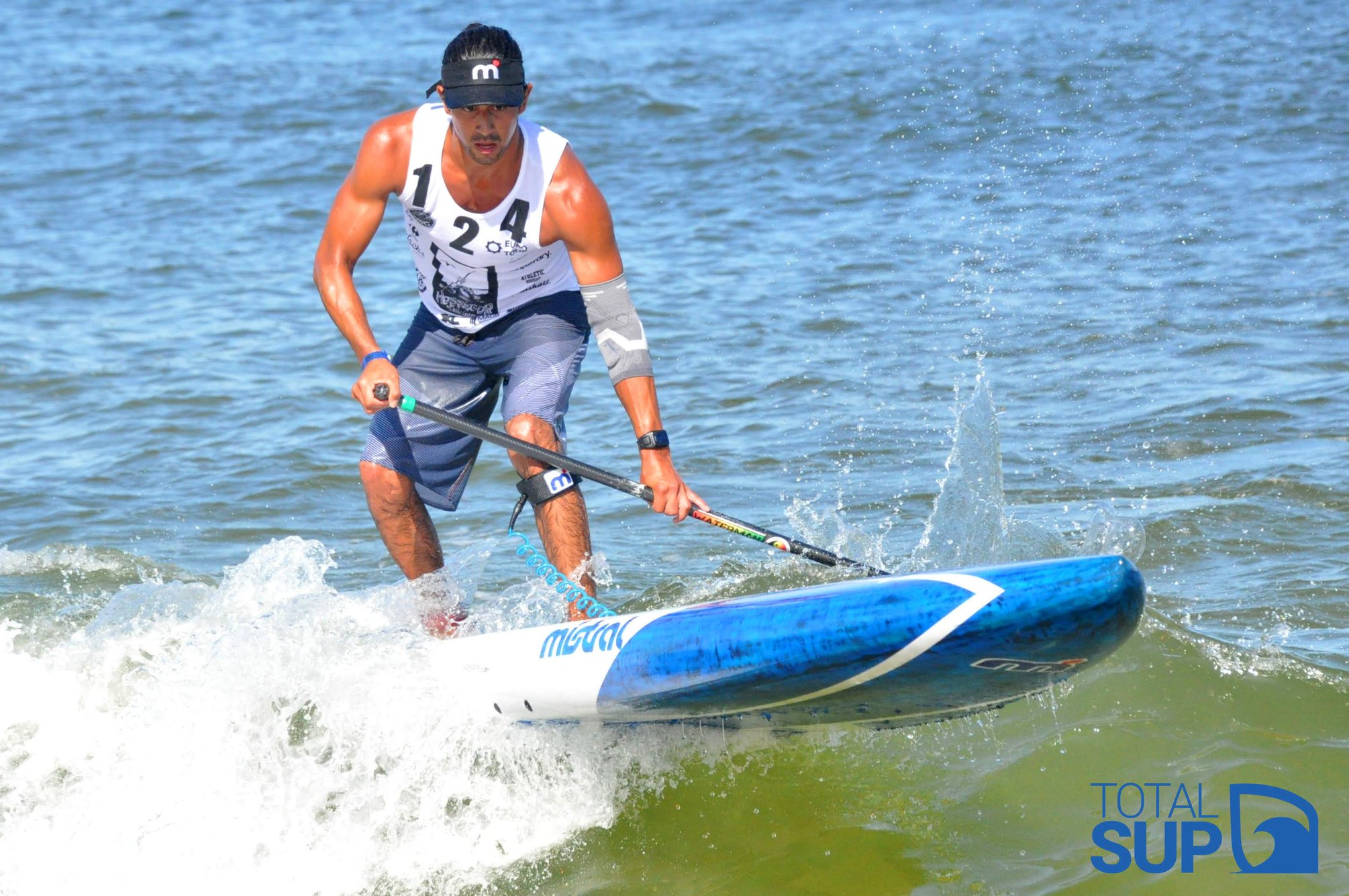 SUP Activities
Free Movement offers group and private SUP lessons, tours, SUP fitness workouts, SUP training and SUP rentals to all ages, groups and abilities. Lessons are conducted at Haarlem. From May, lessons are also held at Reeuwijk and each summer Freedom Movement provide a youth academy camp at Weesp.
SUP Tours
Free Movement offer a range of SUP locations to suit any age and level of experience, Mainly on the Spaarne River. From a one-hour tour through the city, or a sup to the sea! They are also a mobile SUP school which means they can offer lessons or tours in almost any desired location you like, wherever there is water!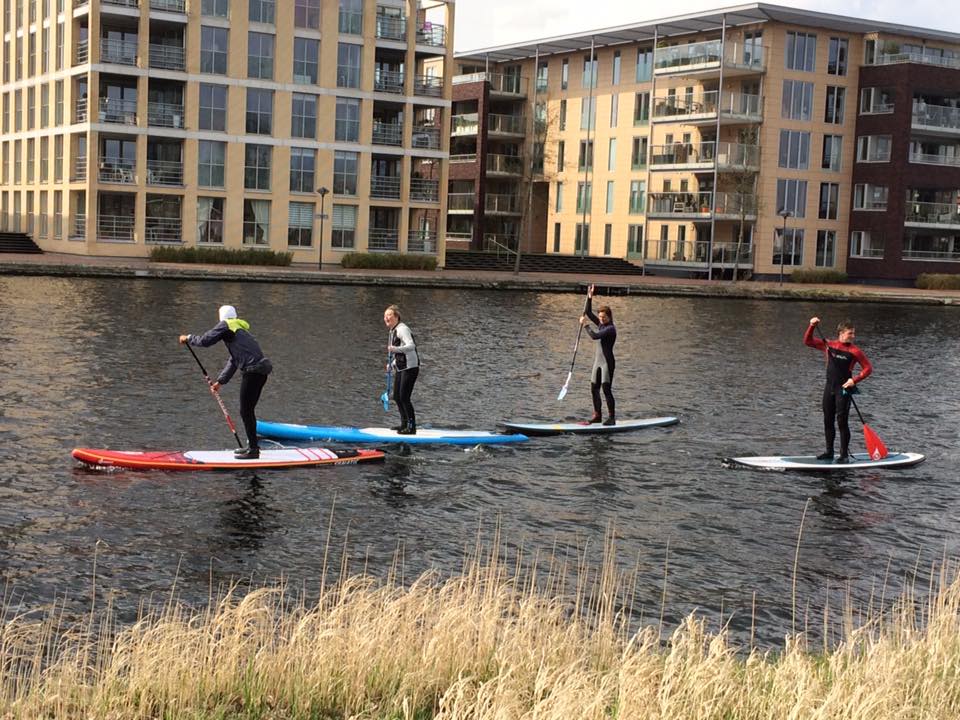 SUP Trainings
On Thursday evenings, Sup trainings are given where the focus is on improving. There is a regular enthusiastic group who come to visit the trainings sessions each week. Most paddlers make big leaps to improve their technique and confidence on the water.
Free movement is also an ASI certified training school where they offer ASI SUP Instructor training courses throughout the year, from Level 1 to level 3.
What's included:
SUP Lessons and tours all have a safety briefing included along with SUP board, paddle, leash and wetsuit dependent on the time of year.
SUP Family Activities:
Free Movement SUP School provides all the family with means to SUP. Smaller children can wear floatation devices and sit on a parent's board while older children, age 8 and up can SUP independently.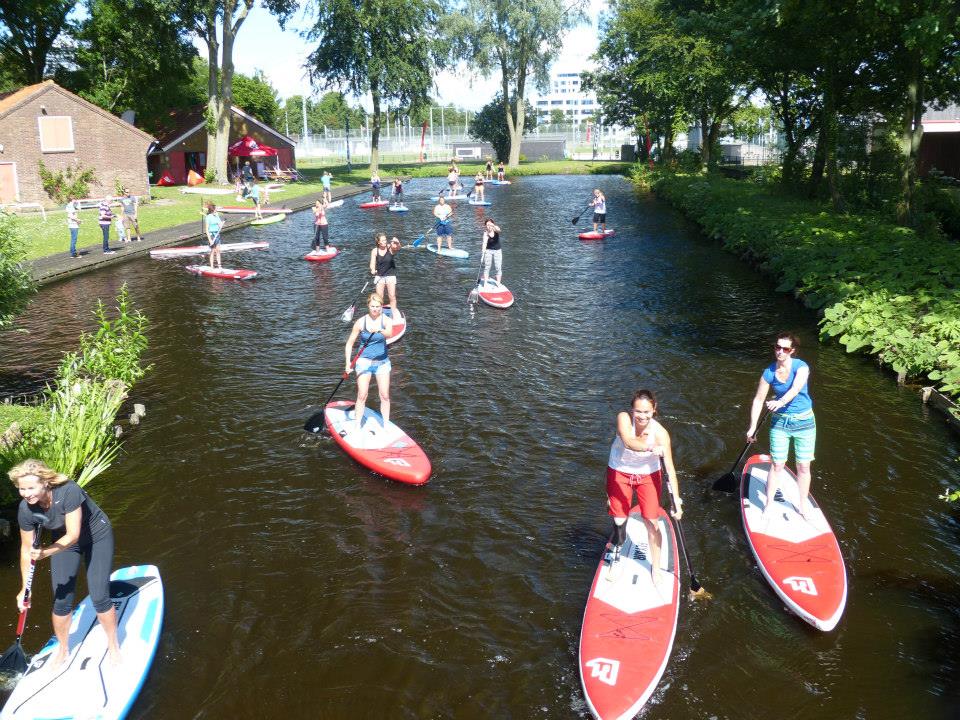 Getting there
The closest airport is Schiphol Amsterdam and is around a 15-minute drive or 15 minutes by train to Haarlem.
Where to stay?
The Ibis Style Haarlem City is a mid-range sports themed hotel and costs around 70 euros per night. It is close to the SUP school and offers free parking and family rooms.
https://ibisstyleshaarlemcity.nl/en/
Where to eat?
Almost every week, there seems to be a food-related festival such as the great Haarlem Culinair. The Louisiana Lobster Bar is a great place to eat, with lobsters, craft beers, an array of cocktails and live music.
What is the best time of year to visit you and paddle?
Best time of year to visit The Netherlands is mid-March to mid-May there may be some chilly temperatures then but the prices are lower. Also, the spring is when you get to see the country in bloom with colourful tulips bursting into a sea of colour. The area between Haarlem and Lisse provides spectacular views as the countryside lights up with blue, red, white, yellow and pink tulips. The summer is popular with tourists but the weather is warmer. It gets cold from October through to February and it's not so fun to SUP.

Local tourist attractions
Go hire a bike and take a cycle tour around Haarlem city (the only way to travel in Holland). Haarlem is one of the famous and historical cities in the Netherlands. With 1,149 national monuments such as the Grote of Sint-Bavokerk at the Grote Markt. It hosts 22 museums and the Teylers Museum exhibits sketches of the Italian artist Michelangelo. If you want to visit the capital Amsterdam is 20km away or a visit to the coast is only 2km from Haarlem.
For more info see the Visit Haarlem website: http://visithaarlem.org/
Ricardo and Chantal from Free Movement focus on providing the best training for not only the novices, but competition paddlers and ASI training for SUP Instructors. It's all about having fun in the outdoors while getting moving. Haarlem is a city where SUP is growing fast and that's not surprising given all the water there is to explore.
Book SUP lessons and stunning SUP tours direct with Free Movement: https://www.academyofsurfing.com/school/stand-up-paddle/free-movement
---
About ASI
ASI is a professional membership organisation and international governing body for instructors, coaches and schools in the outdoor recreation industry for surfing, stand up paddle and bodyboarding.
We set the standards for education, accreditation, professional development and ongoing support for our members, offering pathways from entry level to elite level.
International Instructor and Coach Accreditation. You can travel the world with ASI.
ASI Accredited Schools abide by the high international standards for operations, training and safety.
#proudtobeASI, #academyofsurfinginstructors, #asi_academy #ASInstructor #surf #surfing #supinstructor #supcoach #standuppaddleinstructor #supschool #supwise #supyoga #standuppaddleyoga #supfitness #standuppaddlefitness
#supdownwind #supsurfing