AUSTRALIA. On the beautiful Alexandra Headland in the Sunshine Coast region of Queensland, Australia, is "Mental Health and Wellbeing Sunshine Coast", an ASI accredited surf school that does a little more than just teach surf lessons. ASI surf instructor, Jonathan Hampton has been combining his support for people with mental health issues and surfing for the past two decades.
Putting his passions together he has developed "Making Waves"; a surf program run through Shine Social & Communities that provides support for individuals experiencing persisting mental health issues that prevent them from taking part in activities and support recovery using the healing power of the ocean and the therapeutic effect of surfing.
We spoke to Jonathan to find out more about why surfing is so good for mental health.

Hi Jonathan, tell us a little bit about how Making Waves got started and what you do there.
"I have always loved being in the ocean and surfing has always been a huge part of my life. One day I was waiting for a wave watching the sun come up over the water and asked myself 'how can I share this with other people like me?'
Part of my story is my own experiences with depression, anxiety and PTSD and it's no doubt that surfing has saved my life. For a long time, I allowed my past trauma to control much of what I did, how I saw myself in the world and the future was an extremely daunting concept to me.
"I've worked in the mental health field for a long time, I used to be a teacher and then went and completed my master's degree in social work. This gave me the opportunity to start sharing my passion with people experiencing mental health issues. I completed my certificate in surf coaching through the ASI and I guess the rest is history.
"Mental Health and Wellbeing Sunshine Coast and the Making Waves program is a small operation but the goal was to start sharing the love of the ocean with participants with more persisting and enduring mental health issues; people who are isolated and essentially fall through the cracks, not just in the wider community, but in the disability sector as well.
"This is because large group settings with a more structured approach to their programs aren't really going to attract individuals who are too scared to leave their unit
"It gives individuals the chance to see what life could be like outside their 'illness'. The results and outcomes speak for themselves. People who have accessed the program have continued to surf, purchased their own surfboards or have gone on to join other surfing programs to broaden their experiences and meet other people who love to surf."

2. One of the most challenging side effects of COVID-19, social distancing and intermittent lockdowns have been the significant damage being done to our mental health and wellness. What steps have you taken to mitigate the doldrums where you are?
"It seems like everyone has taken a hit with COVID-19. I was still able to offer one on one sessions with participants. What actually happened was that people were able to access a more therapeutic aspect to the program and I was able to do more specific work with people not just learning to surf, but overcoming much of what was stopping them from living a full and meaningful life.
"The reality of having a 'mental illness' is that it gets in the way of all the good stuff that can happen in our lives. but having an outlet and experiences that give us some hint of what it could be not to be tied down by an illness is quite liberating.
"Things have calmed down a bit now, so I still do one on one and prefer it that way as I'm able to provide a safer environment for participants who are physically compromised and have more intimate conversations about what is going on for them."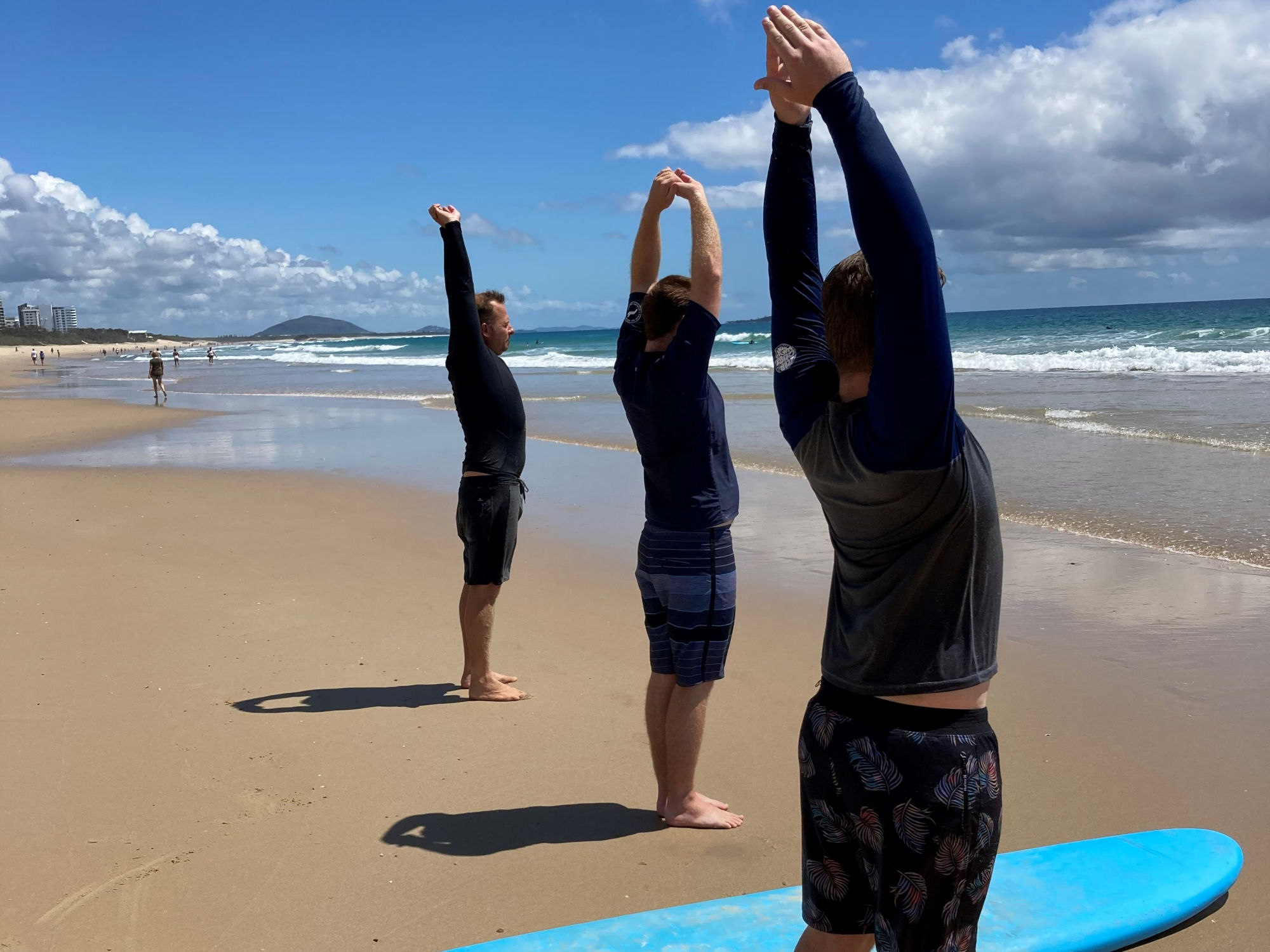 3. "The whole world is medicine," says an ancient Zen Koan, and as surf session providers we are so lucky to have the healing power of water on our side. Tell us about the beneficial effects of being outside and close to nature on your customers.
"I'm really lucky to stand beside participants and watch the natural elements of the ocean wash over them. There is no greater feeling witnessing the look on a person's face after they have caught their first wave.
"I have participants that attend who hear voices pretty much all the time, but when they're surfing it all changes and is much less traumatic for them. People have told me that the voices go away or aren't as loud when they are under the water or riding the wave which proves that the ocean really does have properties that help us heal."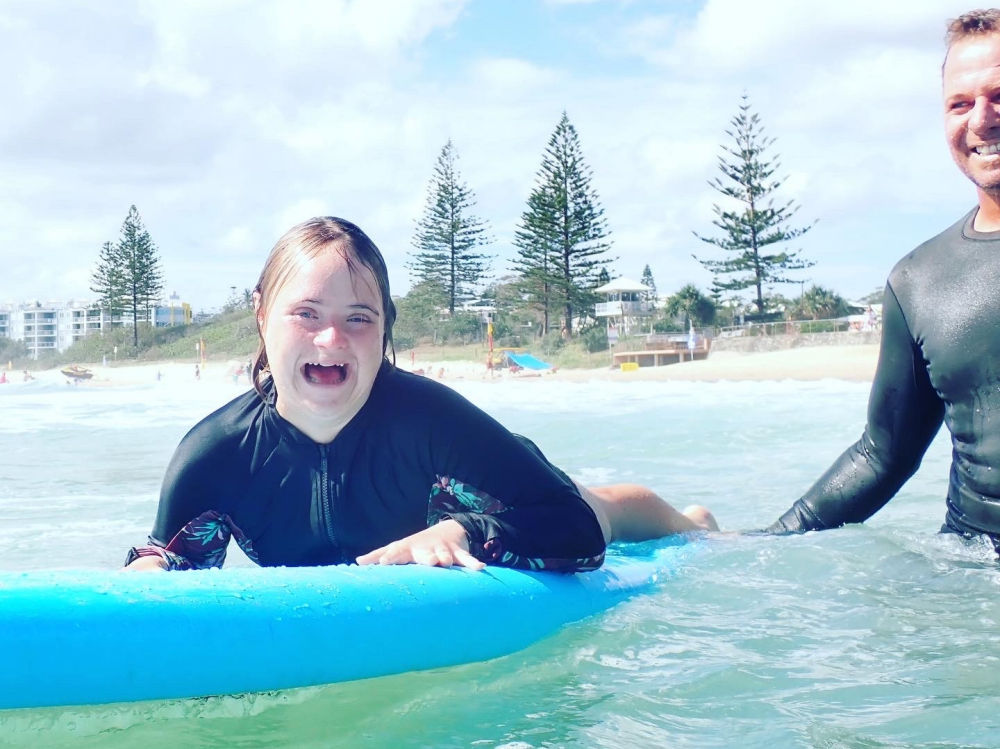 4. Tell us some of the things you're looking forward to the most as we surf into 2021
"2021 has already started off well. We celebrate one year of Making Waves at the end of the month and during the past year, we've made some wonderful connections in the community. The community has gotten to know us a bit now, and someone always stops to have a chat, call the guys and girls onto waves and hoot when they get a ride. It's a wonderful community and we're so excited to see what the rest of the year brings.

"The biggest goal for me I guess is to continue teaching people how to surf, staying true to the reason I started this program in the first place and share my love of the ocean with as many people as I can."
Thank you so much for the important work you're doing, Jonathan and for taking the time to share your positive story with us.
Find out more about what Jonathan and his surf school Mental Health and Well Being Sunshine Coast are offering with the Making Waves program.
Also see the Shine Social & Communities team visit their website or reach out to them via their Facebook page.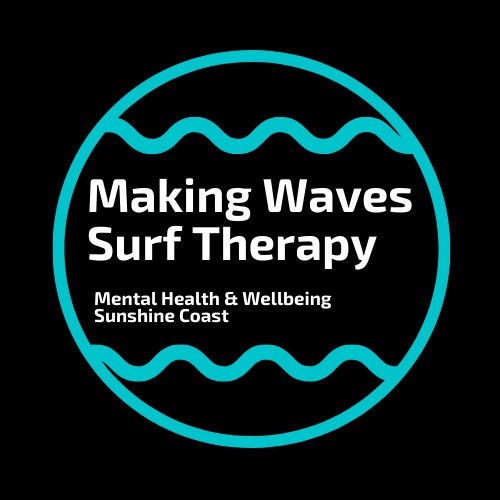 ---
About ASI
ASI is a professional membership and training organisation and international governing body for instructors, coaches and schools in the outdoor recreation industry for surfing, stand up paddle and bodyboarding.
www.academyofsurfing.com
#asi_academy #ASIInstructor #asischool #surfing #surfinginstructor #surfcoach #surfcoaching #surfschool #surfwise #surfmentalhealth
---