UK SCOTLAND: ASI Level 2 SUP instructor, Dave Jacobs is based on a stunningly beautiful stretch of North Eastern Scottish coastline in the harbour town of Stonehaven. With access to some picture postcard scenery, a wide variety of local wildlife and providing SUP experiences in the sea and along local rivers, Dave has spoken to us about how he fell in love with SUP and became qualified with the ASI:

Hi Dave; tell us a bit about your background
"I have been working in the outdoor adventure industry in the UK and abroad for over 35 years. In this time I have instructed over a wide range of water sports and mountain activities such as windsurfing, kayaking, canoeing, sailing, water skiing, climbing, mountaineering etc and teaching from beginners up to National Team Level. Also I've lead many expeditions both large and small again on water and in the mountains."

How did you get started in stand up paddleboarding?
"When paddleboarding first came on the scene in the UK I was immediately drawn to it as it combined my surfing and windsurfing skills with my kayaking and canoeing skills. I fell in love with it straight away and the extra dimension and freedom it brings when on the water.
"I also saw immediately what a great activity it was to introduce people to water sports and had a fantastic opportunity to set up a business delivering this in Stonehaven which is a near perfect environment to introduce people to the sport and progress onto other aspects of the sport, touring, surfing and river sup.
"I draw upon the knowledge I have gained from other related sports and bring it into my SUP coaching, touring and experiences.
"I love the sea and the calmness it brings me exploring the wildlife and surfing whenever I can. If I'm not on or in the water at least twice a week I shrivel up into a miserable mess!"

Why did you become an ASI qualified SUP instructor?
"To gain training and qualifications to allow me to set up and run my paddle boarding business in Stonehaven. I did extensive research into what other bodies were offering training wise and asked for feedback from other experienced coaches who had been through the ASI or other systems, ASI came up top!"

What sort of activities and services are you offering to your customers right now?
"We are currently in level 4 so I can't operate my activity side of the business, however i'm using my time to concentrate on improving and developing the business for when we can open again, new activities and tours etc. I'm also concentrating on selling new SUP equipment; boards, paddles etc, to the many new SUPers that have been out with me.
For myself I am very fortunate to be able to still get out on the water which is on my doorstep whenever I can and into the mountains for some ski touring and running."



What do you love about being an ASI SUP instructor?
"The opportunity it has given me to introduce people to the water, the sea, the wildlife and help improve their fitness, health and wellbeing."

How has COVID and related restrictions changed how you operate?
"At the moment I can't do anything so just try and keep the vibe and interest alive by posting pictures and videos of my own personal paddling. When I can start taking people out again I just follow the guidelines that are put in place by Sport Scotland.
"Paddleboarding is a great way of getting people out in the fresh air for their health and wellbeing in these COVID times.
"I'm also finding due to many people working from home at the moment that they are now available to take time out of work during weekdays for a bit of SUP in their lunch break which is great to see and would never happen normally. One of the positive things that Covid has brought."


Can you tell us about any funny stories or situations that have happened whilst instructing?
"I discovered recently that one of my favourite sea caves along the coast of Stonehaven is actually the longest on mainland Scotland!
I persuaded a friend of mine to put on a mermaid outfit and pose on a rock, that was a great surprise to the SUPers on my Lesson and Lobster Fishermen!
My favourite memory has to be Stonehaven's Harbour Festival a year ago. I pulled together as many of the local kids I had been coaching all summer as possible and put on a wee display in the Harbour, they loved it as did the crowd, handstands, cart wheels etc, it was brilliant!!"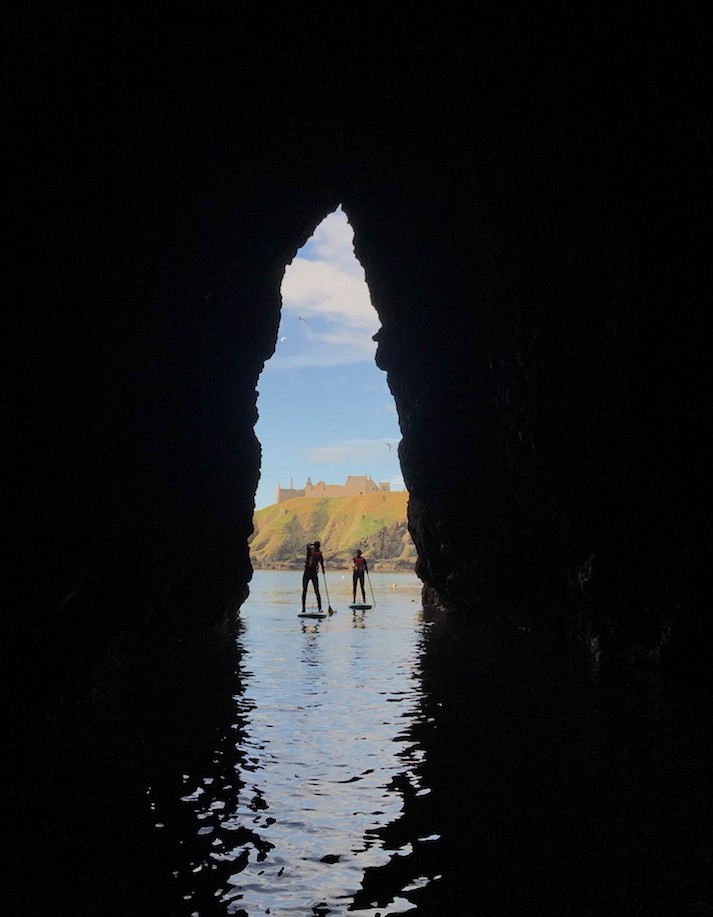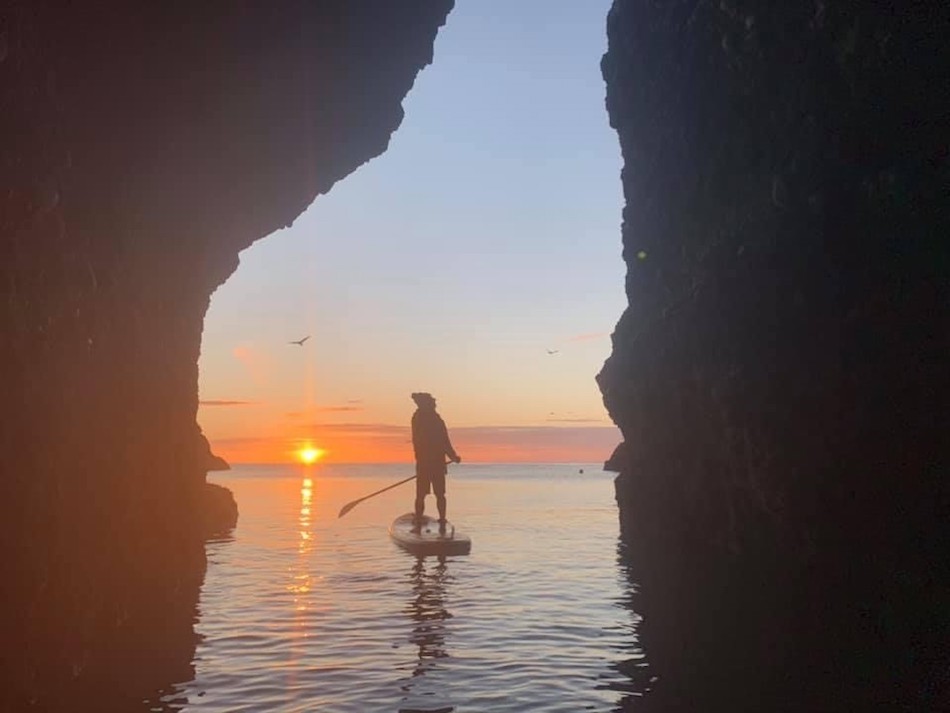 Thanks so much for taking the time to talk to us and share your journey and positive experiences with us, Dave. We wish you a wonderful and SUP packed 2021!
If you fancy becoming an ASI SUP instructor like Dave then click here to find out how to get started and make your dream job a reality!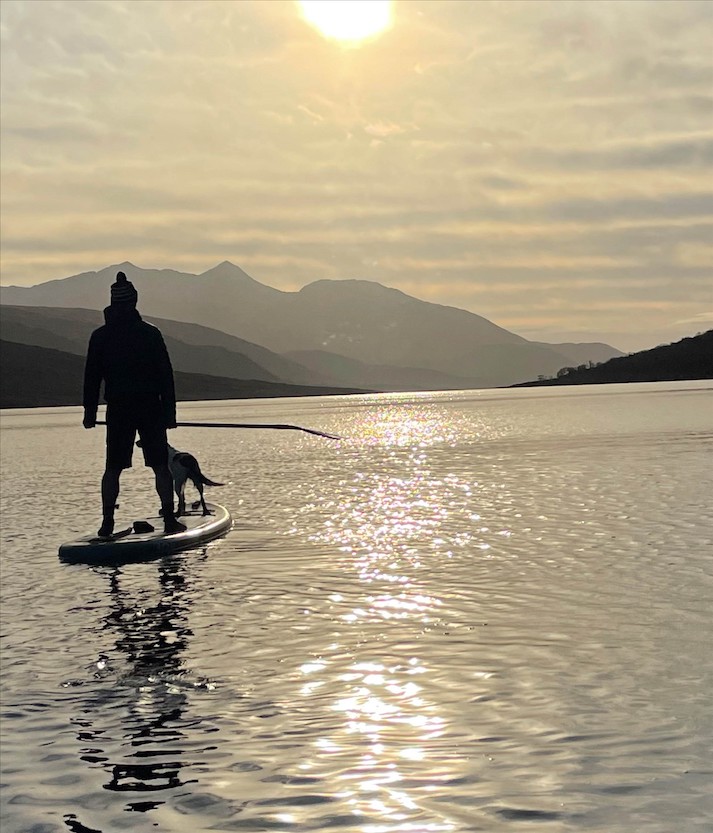 ---
About ASI
ASI is a professional membership and training organisation and international governing body for instructors, coaches and schools in the outdoor recreation industry for surfing, stand up paddle and bodyboarding.
#asi_academy #ASIInstructor #asischool
#surfing #surfinginstructor #surfcoach #surfcoaching #surfschool #surfwise
#sup #standuppaddle
#supinstructor #supcoach #standuppaddleinstructor #supschool #supwise
#supyoga #standuppaddleyoga
#supfitness #standuppaddlefitness #supdownwind #supsurfing