AUSTRALIA. WA MARGARET RIVER. Introducing ASI surfing instructor Hannah Massie, an Aussie currently based in the south west of Portugal. Being an ASI instructor gives you the opportunity to work anywhere around the world and Hannah has done just that.
1. What is your background?
My mother is Dutch and my father is English. But I was born and raised as an Aussie! I was born and bred in one of the best surfing areas of Australia. Margaret River, Western Australia.
2. What got you involved in the sport?
My parents were both a massive influence in my early years of surfing as they both surfed themselves. But who wouldn't want to surf when you have such amazing waves and conditions all year around like we do here in Margaret River? From there was my love of the ocean and competitive surfing. I trained and competed all through my early teenage and teenage years, Representing WA but never got the chance to do it for my country which was ok for me. As I started to enjoy less and less the individualist of competitive surfing.
3. Why did you become an ASI instructor?
Well I have always been a good teacher. I taught swimming for about 3 years before I became a surf instructor. Surfing for me has become more of an enjoyment then competing, and there is something about teaching that makes me so happy to see someone else learn and achieve whatever it might be that I am teaching them! So, I put the two things that I loved most in one. Now I get to teach something that I love and means so much to me and share that good feeling surfing gives you with other people.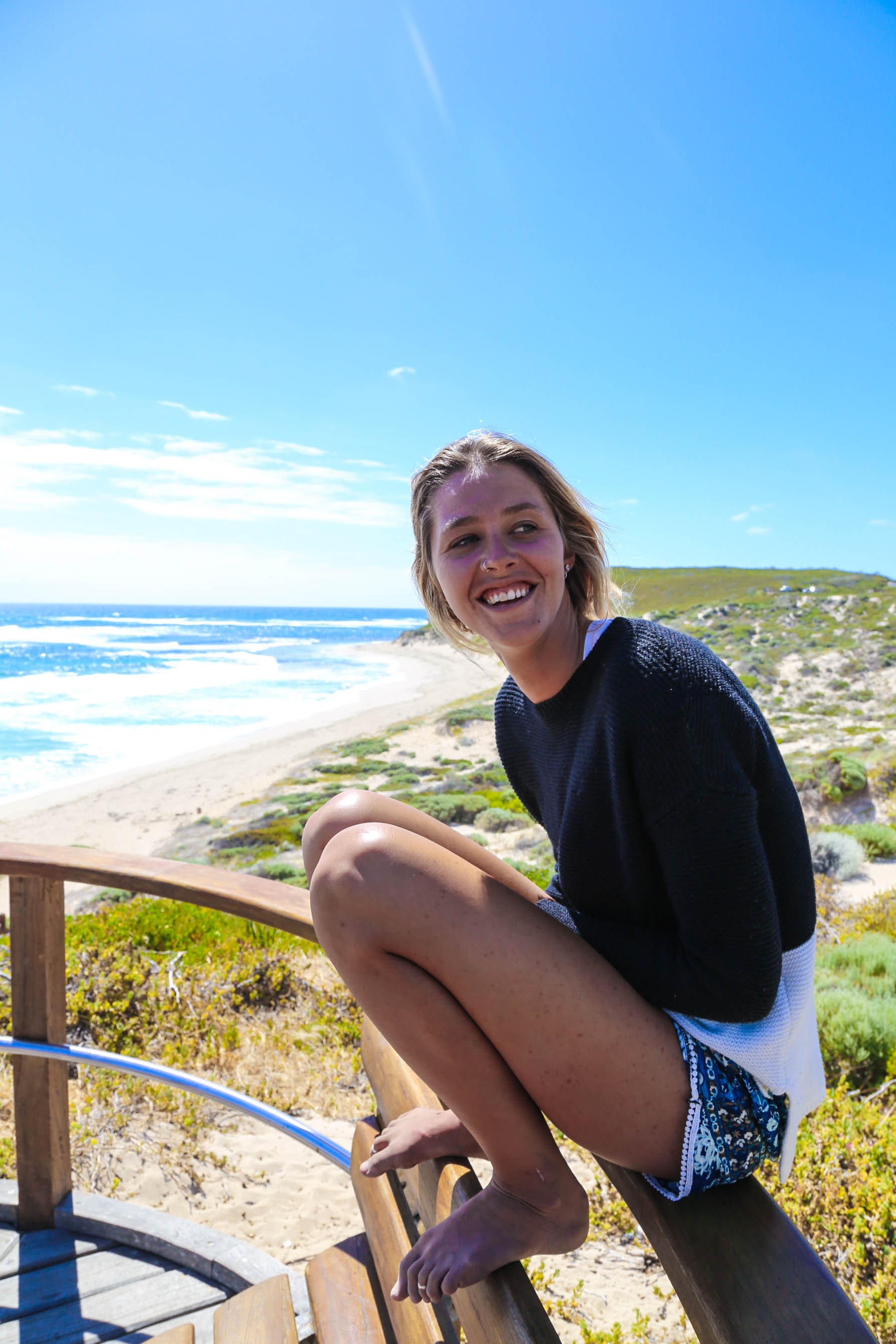 4. What are you doing now?
This job has brought me far away from the west coast of Australia, I am now teaching full time in the south west of Portugal! It is an amazing country with good waves and the best thing NO sharks (WA is full of them).
5. What do you like about being an ASI instructor?
The fact that I'm always in the ocean or near it! The best thing is probably the great big smile people have after they have successfully caught and stood up on their very first wave! Nothing beats that! Also surfing before, between and after lessons that's also amazing. Who gets to do that during there working day?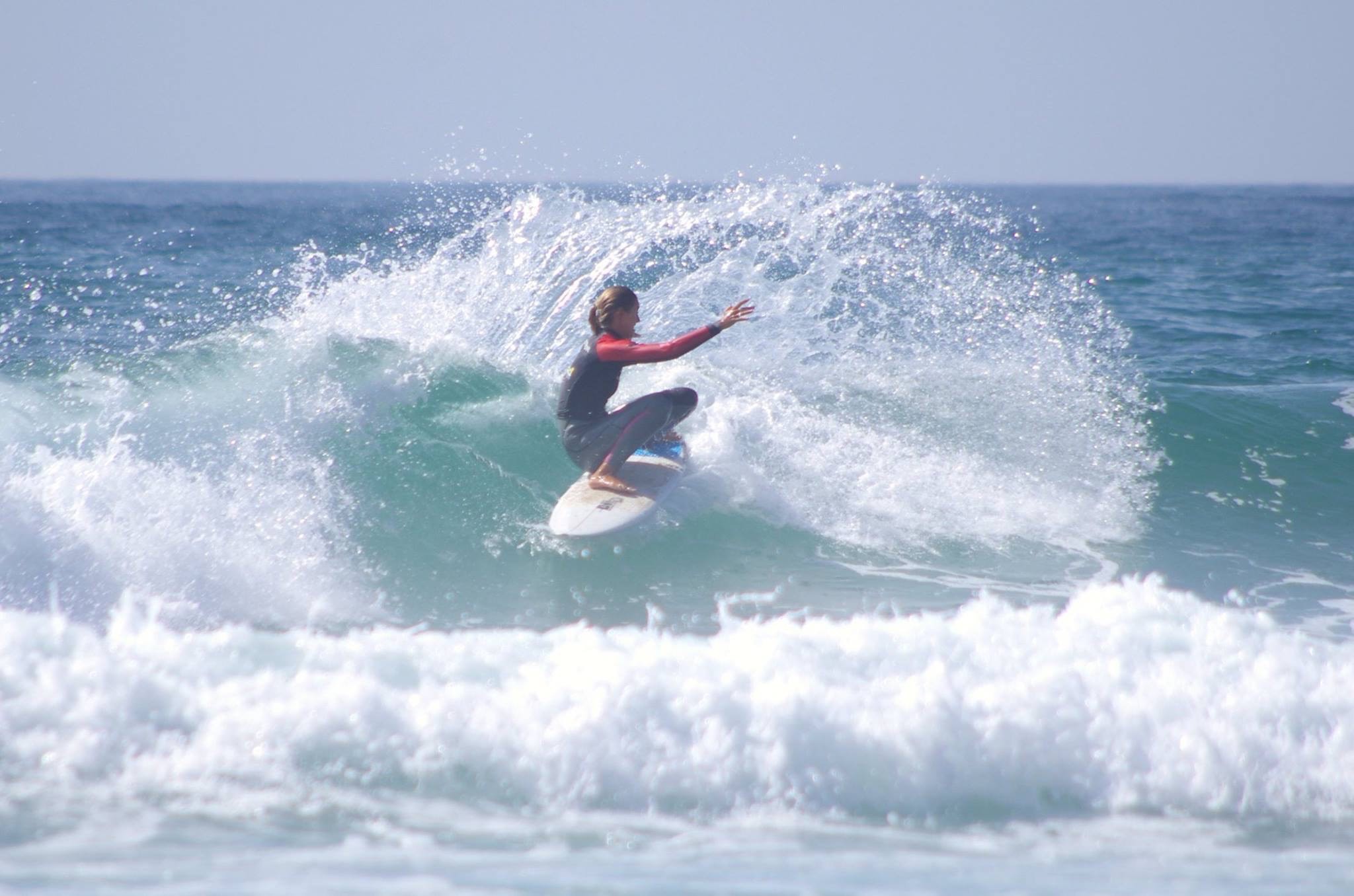 6. Tell us about funny or interesting or nice situation that has happened to you with instructing?
That's a hard one, so many things happen and have happened. I would have to say there was this time I took my friends girlfriend for a lesson. It was her first time paddling out the back and going for green waves. It was probably about I don't know half a meter or smaller! Perfect for the first time trying green waves, beautiful small perfect pealing waves. I was on my soft board so was she. Anyways she freaked out like crying panic mode. Everyone in the line-up (including her boyfriend) was laughing at her because it was so incredibly small. It was funny but of course I wasn't going to laugh at her as well. I had to calm her down and reassure her that the waves were tiny. Once she finally calmed down, I brought her to where the waves where breaking, pushed her onto her first wave. She stood up and went along. After that I thought she was going to go back to shore but she didn't she just paddled back out crying (not sure if it was happiness or scared) saying "that was massive the biggest wave ever I'm so scared! But I want another one." That was probably one of the most difficult, entertaining, smallest waves and funniest lessons I have ever given.
*****************************************************
About ASI
ASI is a professional membership organisation and international governing body for instructors, coaches and schools in the outdoor recreation industry for surfing, stand up paddle and bodyboarding.
We set the standards for education, accreditation, professional development and ongoing support for our members, offering pathways from entry level to elite level.
International Instructor and Coach Accreditation. You can travel the world with ASI.
ASI Accredited Schools abide by the high international standards for operations, training and safety.
www.academyofsurfing.com

#proudtobeASI, #academyofsurfinginstructors, #asi_academy #ASInstructor
#surfinginstructor #surfcoach #surfschool #surfwise
#supinstructor #supcoach #standuppaddleinstructor #supschool #supwise
#supyoga #standuppaddleyoga