EUROPE. GERMANY. Introducing ASI SUP Instructor Kristina Andra. A woman of many talents Kristina learnt to paddle whilst living in Brazil and loved the diversity SUP had to offer. After moving back to Europe, she went on to gain her qualifications in Ireland and the rest is history. She is currently instructing back home in Germany.
1. What is your background?
I am a woman of many talents. I am primarily working self-employed as a web analytics consultant. During the summer season, I also work as a freelance SUP and SUP Yoga instructor at a SUP School by the Lake Starnberg. Furthermore, I am a yoga teacher. Last but not least besides my paid jobs, I also work voluntary for the Red Cross as paramedic, lifeguard and I am doing the PR for my Red Cross branch.

2. What got you involved in the sport?
I started stand up paddling in 2014 in Rio de Janeiro. At the time I was living in Brazil and my friends had a SUP rental and surf school on the beach Arpoador. As I spent most of my free time there anyhow, I started helping them out and working at the SUP school. I just love sports and in particular water sports. I enjoy the peace of mind when and the sense of freedom when I am out on the water. Also, I love the diversity this sport offers: one can go paddleboard touring on lakes, exploring wild rivers, surfing in the oceans or simply use the board as a little private island and do fitness or practice yoga on the water.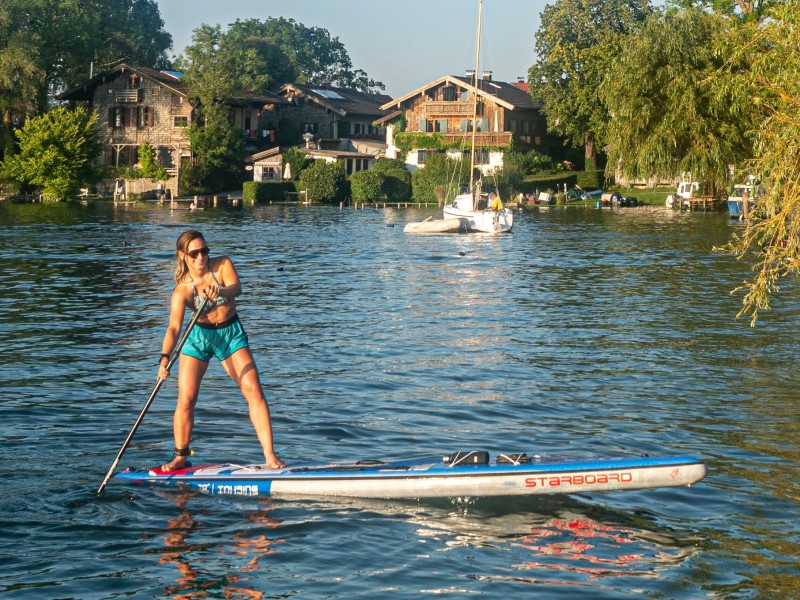 3. Why did you become an ASI instructor?
After having gained a lot of paddle experience in Brazil, I decided to become a certified SUP instructor when I moved back to Europe. As the Academy of Surfing Instructors was offering courses at the harbour in Dun Laoghaire, Ireland, where I was working at a SUP school, I signed up for the L1 and L2 course.
4. What are you doing now?
I moved back home to Germany about 5 years ago and ever since I have been working as SUP instructor from May to September at Lake Starnberg. Besides the paddling technique courses for beginners and advanced paddlers, we also offer private courses which are very popular among people doing bachelorette parties and children birthday parties. This year I also started teaching SUP Yoga.

5. What do you like about being an ASI instructor?
I really liked the courses back then and the people I met. Also, I appreciate the fact that ASI SUP instructors have to show proof of their work experience as well as present a valid senior first aid and rescue certificate. This ensures the professionalism of ASI instructors and that their skills are always up-to-date.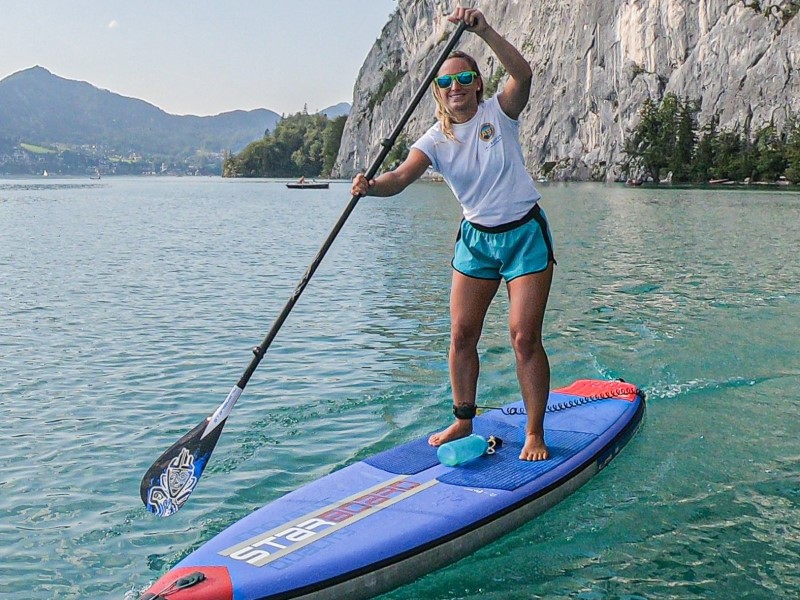 6. Has COVID changed what you do? How?
COVID-19 has changed the world, and certainly has affected the way we work as well, but overall, we were still pretty lucky. Normally at the SUP school we have a very friendly and relaxed atmosphere, but this year like everyone else, we also had to keep distance, wear masks and take extra caution regarding hygiene measures (e.g. disinfect all paddles and boards after every usage). As SUP is an outdoor sport and generally it is easy to keep distance on the water, here our sport has become even more popular this summer. Our courses were booked very well and the season end board sale also went very well. It seems like this year many people who would have normally spent money on traveling, invested their money in their own paddle board. Also, normally I would travel towards the sun during the cold season. But since we cannot travel this year, I am treating myself to a dry suit, so I can enjoy the picturesque rivers and lakes even during the winter.
7. Tell us about funny or interesting or nice situation that has happened to you with instructing?
One day when I was out on the water instructing a beginner's course in the harbour of Dun Laoghaire, I had a student who was super nervous about falling in the water. He stressed himself and his knees were still wobbly and he was struggling to stand up. As suddenly a playful seal came from behind and pushed his board. Of course, he lost his balance and fell in the water. I was afraid he would panic or get angry, but he just busted out laughing. He got back on the board. And suddenly he could stand and balance perfectly fine. He was so happy about the great story he could now tell, about how he's been pushed off the board by a seal, that he completely forgot all his worries about what people might think if he falls.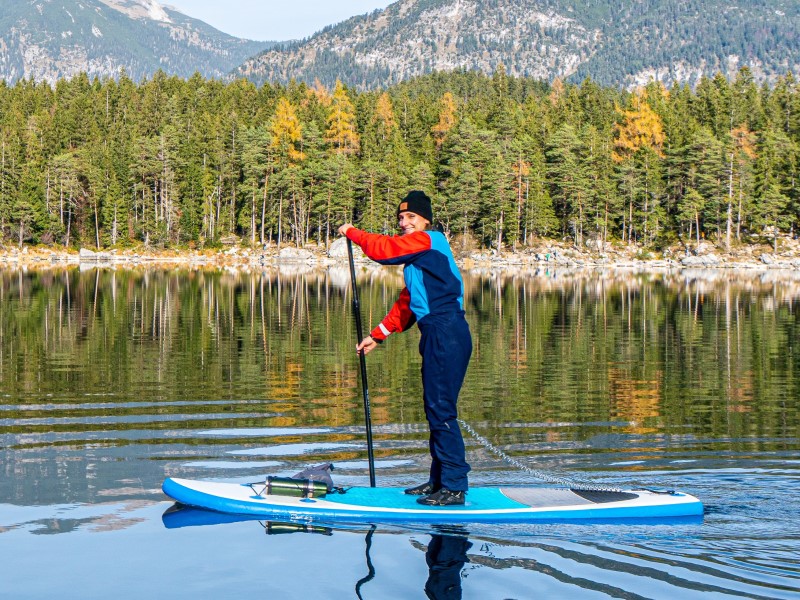 *****************************************************
About ASI
ASI is a professional membership organisation and international governing body for instructors, coaches and schools in the outdoor recreation industry for surfing, stand up paddle and bodyboarding.
We set the standards for education, accreditation, professional development and ongoing support for our members, offering pathways from entry level to elite level.
International Instructor and Coach Accreditation. You can travel the world with ASI.
ASI Accredited Schools abide by the high international standards for operations, training and safety.
www.academyofsurfing.com

#proudtobeASI, #academyofsurfinginstructors, #asi_academy #ASInstructor
#surfinginstructor #surfcoach #surfschool #surfwise
#supinstructor #supcoach #standuppaddleinstructor #supschool #supwise
#supyoga #standuppaddleyoga
#supfitness #standuppaddlefitness #supdownwind #supsurfing