PRODUCT REVIEW: ASI SUP and Surfing Instructor Olivia Piana has been using the device known as the Individual Alert and Localization Device, or DIAL. It was commissioned by lifeboat organisation Les Sauveteurs en Mer (SNSM), as a way of finding people faster who are in danger in the water and to reduce the number of false alarms, according to the group.
The waterproof silicone bracelet contains an electronic tag with a SIM card, which both sends out continuous GPS location signals and can be used to emit emergency alerts.
The signals are sent to a chosen person's smartphone, allowing them to always know the person in the water's live location.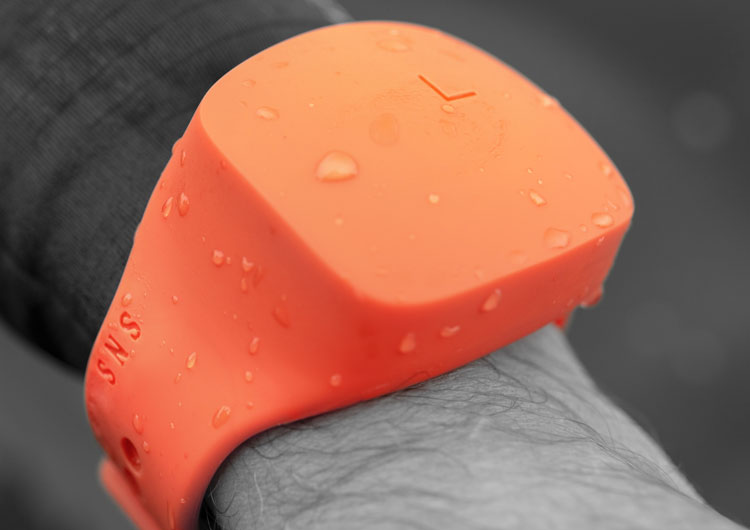 Oliviia says "Its a great tool for sea trips, downwinds... all those sessions where our loved ones are reassured to know where we are. The Dial is a GPS beacon that is worn on the wrist and allows you to easily trigger relief in case of emergency. Thanks to the dial app, the contact person can track your progress, and if needed after a signal from you, alert the rescue and share your GPS position! 👌 the beacon works all over Europe. Emilie Masson and I tested it this summer in Portugal. I advise you, in addition to your safety equipment: Leash, phone, vest or / and combi, means of signs. 😉 find all the info of the dial on the shop of the snsm"
https://laboutique.snsm.org/navigation/628-dispositif-individuel-d-alerte-et-de-geolocalisation-3770012467005.html?fbclid=IwAR2zA8WlKPyo1PXWqXgt1Yv3PggUSSDqBNzYfVaGXHL6BXFdu8nvECpk9Lg
---
About ASI
ASI is a professional membership organisation and international governing body for instructors, coaches and schools in the outdoor recreation industry for surfing, stand up paddle and bodyboarding.
We set the standards for education, accreditation, professional development and ongoing support for our members, offering pathways from entry level to elite level.
International Instructor and Coach Accreditation. You can travel the world with ASI.
ASI Accredited Schools abide by the high international standards for operations, training and safety.
www.academyofsurfing.com
#proudtobeASI, #academyofsurfinginstructors, #asi_academy #ASInstructor #surf #surfing #supinstructor #supcoach #standuppaddleinstructor #supschool #supwise #supyoga #standuppaddleyoga #supfitness #standuppaddlefitness
#supdownwind #supsurfing
Disclaimer:
ASI makes no representation about the accuracy or suitability of information provided in this article. ASI accepts no liability, for loss or damage in whatever way, incurred by a person as a result of using this product for any reason whatsoever.