HUNGARY. Wanda an ASI level 1 SUP Instructor was originally from Hungary in central Europe but is currently living in London. She started stand up paddle boarding in 2014 when she was working as a research assistant on the island of Texel in the Netherlands.
'Since my initial paddles I never received training on how to paddle, I wanted to learn how-to stand-up paddleboard properly and going for the ASI instructor course seemed like a good way to start'.
Wanda is now part of the instructor team at Active360, London and delivers the 'SUP Natural History' sessions which focuses on the natural history and the wildlife of the River Thames. It is a 3h session taking paddlers from Kew to Richmond and back, and during the session she talks about the River Thames, how its health declined in the past, how it recovered and became one of the cleanest rivers in Europe, what sort of fish and mammal species live in it, and the issue of plastic pollution.
"Unfortunately, the latter is something that is quite visible, so we normally do paddle and pick as well".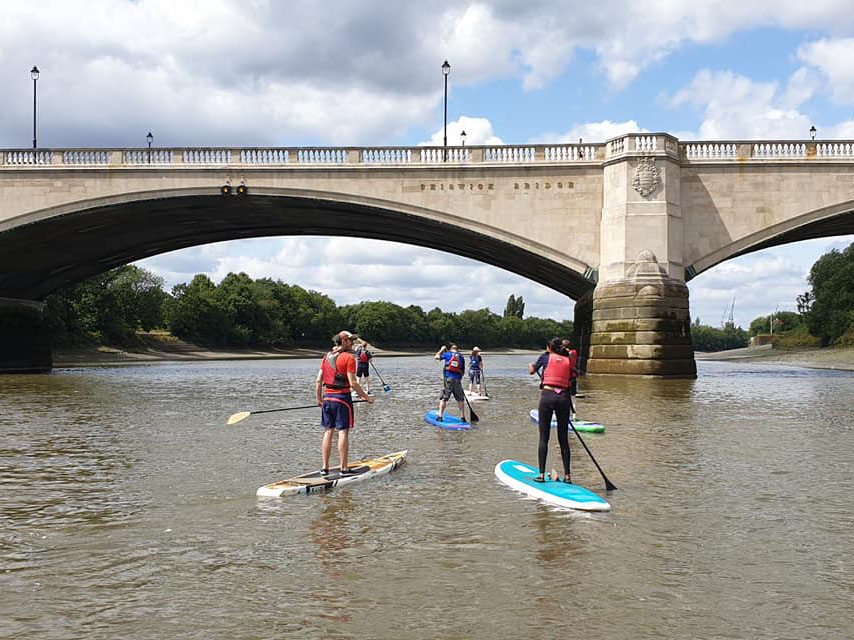 Active360 also has a base at Paddington and they are looking to deliver a similar session on the canal focusing on the canal's history and wildlife. This session will also have a paddle and pick element.
Wanda loves being an instructor as she is able to get out on the river and deliver environmental focused sessions to people. She finds that they enjoy learning more about London's waterways and they especially enjoy the experience of nature so close to the city. During the session they often remark how they feel like they are not in London.
"I've had great experiences while on the water, during one of my early morning paddle sessions in Texel a seal accompanied me and pretty much followed me the entire time. For someone like me who has such a deep appreciation for the aquatic world, this was the ultimate experience."
---
About ASI
ASI is a professional membership organisation and international governing body for instructors, coaches and schools in the outdoor recreation industry for surfing, stand up paddle and bodyboarding.
We set the standards for education, accreditation, professional development and ongoing support for our members, offering pathways from entry level to elite level.
International Instructor and Coach Accreditation. You can travel the world with ASI.
ASI Accredited Schools abide by the high international standards for operations, training and safety.