UK. ENGLAND. Catch up time with AS trainer Jez Browning, we thought we'd ask him a few questions about his 'Surfing Life' and career.
Why did you become an instructor?
I used to compete in my teens to late 20s to a pretty level of success. Obtaining decent rankings in both national, European and Pro Junior levels. However, my budding competitive surfing career was cut short by illness. 10 years later, after focussing on a career in Finance. I swapped my business suit to a wetsuit. I left for Portugal where I lived for 12 years. Managing a large surf camp, and also creating boot camps for experienced surfers. That was close to 20 years ago. I have now been coaching ever since.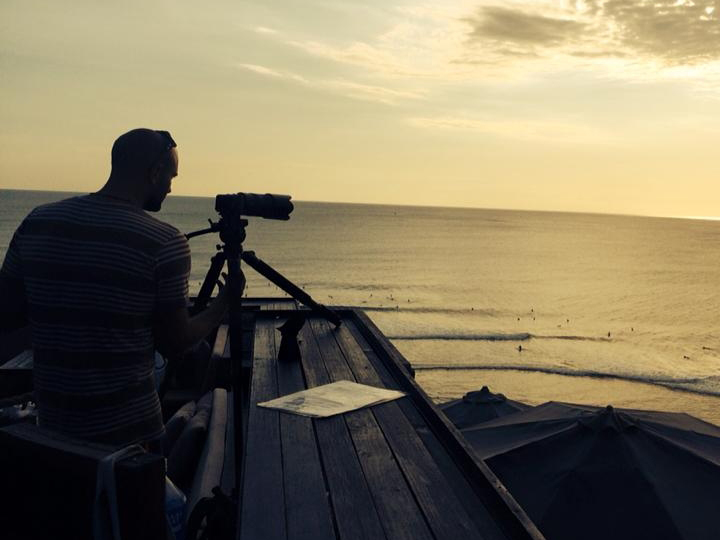 What do you up to now.
After teaching all levels in Portugal. I decided to go on my own to turn my winter boot camps into monthly trips. This is through my mobile surf coaching company UniSURFity.com. Since first donning my instructor vest, I have coached just over 17,300 surfers to date.
UniSURFity takes experienced surfers to dream surf destinations where I remove limiting factors to help teach, train and tune surfers to obtain their goals. This ranges from surfers wishing to compete at a high level through to someone wanting to pulling off their first-ever top turn.
The basis of the trips is to pass on my 37 years of surf experience to my clients whilst embracing the local communities and culture.
Why have you become an ASI trainer?
I went along the whole BSA route, then the ISA and eventually was invited into the ASI. I've been a trainer, assessor and now one of the few Level 4 Masters in the ASI. So I hold both ISA and ASI qualifications. However, my main mission is to keep the 'Art of Surfing' alive and to remove all the misinformation that is gradually creeping into the sport/lifestyle.
What's the next step for you?
I'm focussing more on the exotic trips as well as pushing individuals for the Olympics and World Surf Games. The first entails coaching trips in the Maldives on charter boats, land boot camps in Costa Rica, the Americas and also some stealthy trips in Indo. I also run some pretty different trips in North Africa. The latter is more personal 1 to 1 style coaching both through online contact and also through private and team sessions.
What do you like about the industry?
The fact that it is all-encompassing. I love the fact that anyone of any race, sex, the ability from young to old can still enjoy such a primal activity. The sea couldn't care less who you are, what you do or how much money you're worth. It's a fantastically grounding and humbling activity which brings us back to nature in a physical, mental and spiritual sense.
Where do you see the future of the industry?
Wave pools, and more respect as seeing surfers as serious athletes.
More and more people are taking to the sport/lifestyle. When I first hit the water, I had to find others to surf with otherwise my Mum wouldn't let me (I was only 6ish). Now, it seems that everyone surfs. So there is a need for wave pools. So I think the industry is going to grow by opening up more, regular pools to the landlocked surfer. The push to the Olympics is both a good thing, but also bad if you ask any of the purists. However, with more investment into Surfing technology benefits and eventually, the everyday surfer will benefit too. From warmer, suppler wetsuits which open new frontiers, through to greener, more advanced surfboards that will enable the surfing envelope to be pushed.
Any Funny, inspiring or interesting moments that stand out in your career?
There have been so many. I could probably write a book about all the different people I have met and taught through to some of the crazy experiences I've lived through on my UniSURFity travels. After 35+ years of surfing, getting a high level of stoke needs me to be in some exceptional conditions or have an exceptional ride. I'm a bit like a stoke vampire now as I feed off my customers' ambition and achievements. It's super rewarding.
However, one that really stands out was watching my Father, Richard Browning, paddling into and getting a little tube in a wave pool. He was 69 years old, had the start of Parkinson's disease, on a shortboard he borrowed from a guest. He started surfing in 1958 and thought he'd never witness an artificial wave, let alone get a cover up on one. My brother and I owe all our surfing journey to him, as well as many of the 1960's surfers from the Channel Islands.
Tell us about coaching the Channel Island team in Jersey and competing and coaching at the World Surf Games.
Well, this was a pretty funny one. The Channel Islands were only recognised as a separate team just 6 weeks before the event. So it was all very last minute. Coaching a team that you've only met 2 days before wasn't exactly ideal. Then being told that I'm competing after a 20-year break. Even more of a shock. I had to adopt a completely different approach with the team as it was far too late to tune their technique. After watching how they surfed and observed a small window into their strengths. It was all about focussing on what we had. Heat management and tactics were the aims of the whole event due to the conditions.
The whole event was under a huge amount of pressure with only 4 hours of surfing daily, possible in very tiny conditions. 15-minute heats to progress through is very tough. Especially when there is only a set every 11 minutes. So it was all about reading the sea and working on big turns and completed rides rather than picking out the best sections, or peaks to perform.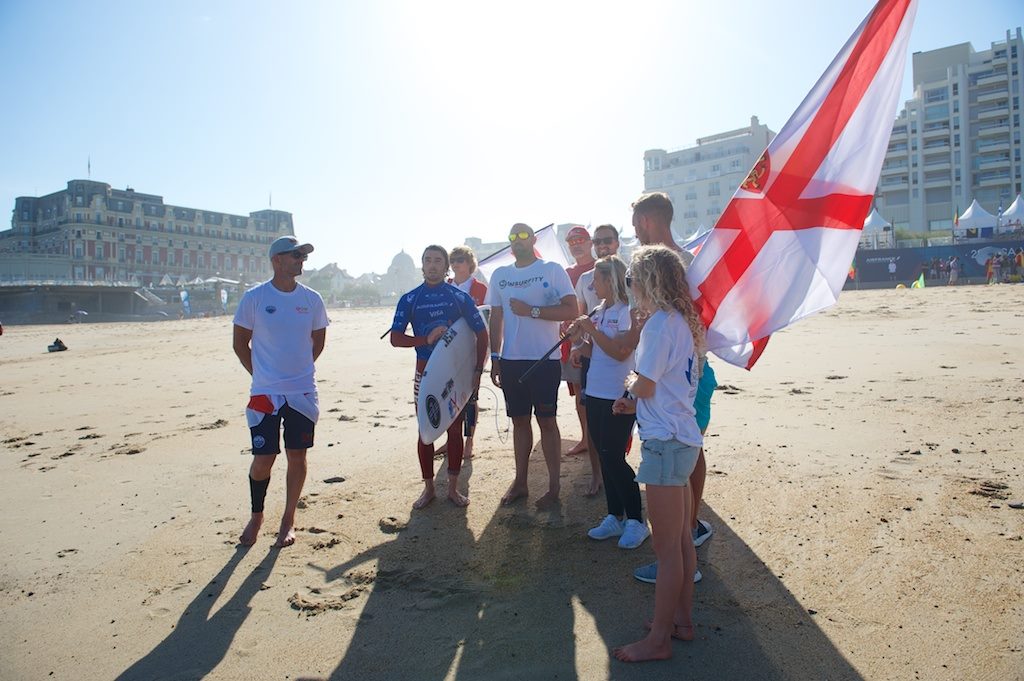 When it came to me competing?! My performance was pretty dire. When you're 40 years old, weigh more than 2 of the competitors combined and in knee-high conditions. I enjoyed waving at a drone during a 12-minute lull, laughing with Willian Cordosa (the Panda) at how bad it all was and paddling around for the waves that never came. My performance aside, it was great to see our team get through some difficult rounds, and put the CI's talents on the map. That was 2 years ago and it's great to see some of the lads picked for the UK squad for the World Games and possibly the Olympics.
Anything else you want to add?
I've written more than enough lol. Jez
About ASI
ASI is a professional membership organisation and international governing body for instructors, coaches and schools in the outdoor recreation industry for surfing, stand up paddle and bodyboarding.
We set the standards for education, accreditation, professional development and ongoing support for our members, offering pathways from entry level to elite level.
International Instructor and Coach Accreditation. You can travel the world with ASI.
ASI Accredited Schools abide by the high international standards for operations, training and safety.
www.academyofsurfing.com