GREECE. ATHENS. Antonis was born and raised in downtown Athens, Greece. He studied at the music school of Ilion, Athens and moved to Bulgaria to study psychology where he got his master in the psychology of management.
" I remember always being near water because of my family and especially my two older brothers. Haris and Kostas. It was 2011 when Haris started an outdoor activity company in Santorini, Greece and offered me a summer job."
Marius always wanted to work professionally as a Stand Up Paddle Instructor and do guided tours in Santorini. That's why he decided to enrol in and ASI course and travel to Spain in order to get certified as an ASI instructor.
For the last 2 years Marious has worked in Santorini teaching and guiding, sea kayaking and SUP tours, introducing his guests to a new hobby and encouraging them to keep on paddling!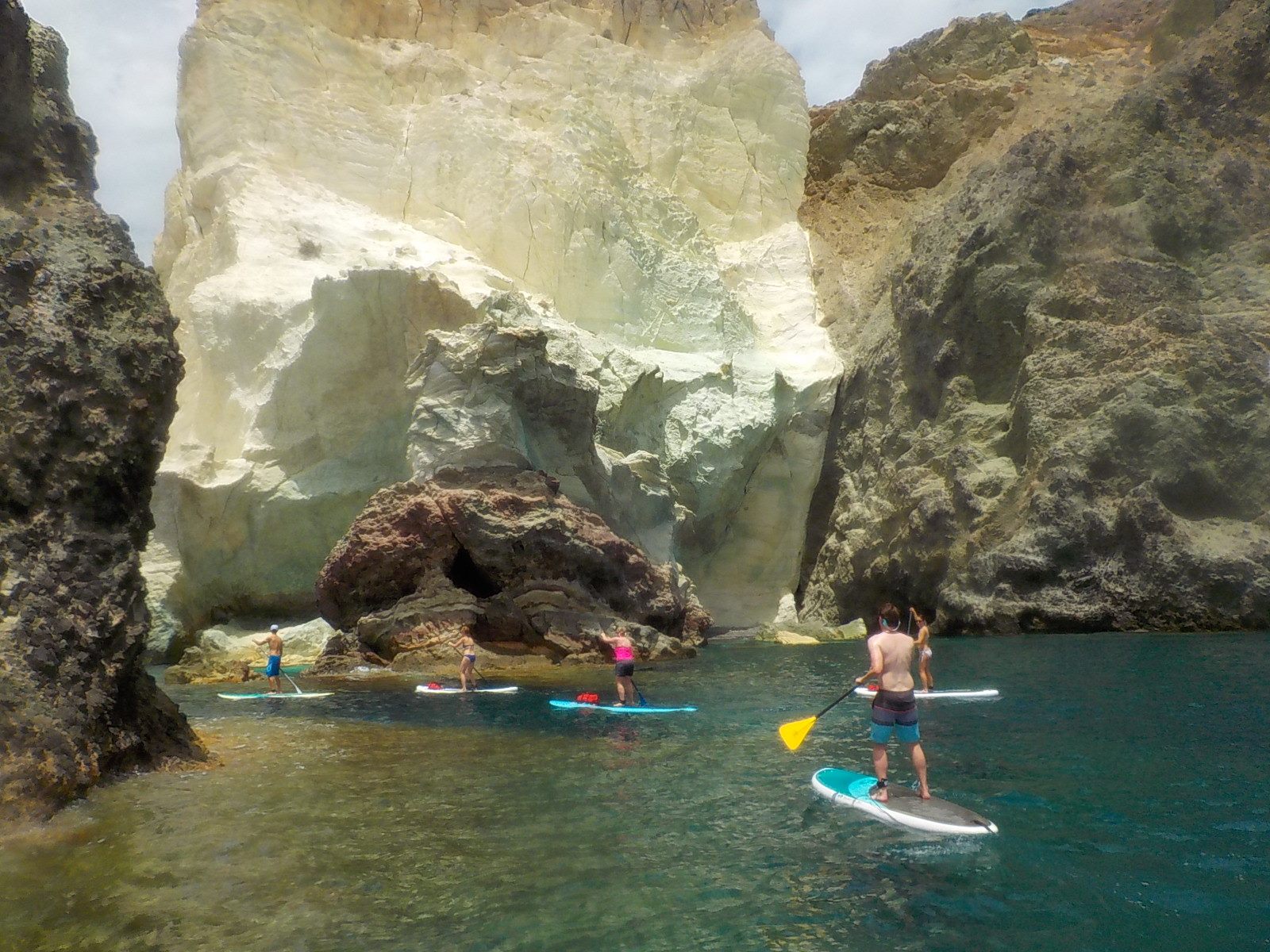 " I like meeting guests of all different age groups, coming from all over the world to paddle and spend some time with me as a guide, its what I love most about being an ASI instructor."
One of Marious's fondest memories while instructing was the day he was guiding a group of 2 couples who had known each other since high school and came to learn how to Stand up Paddle on a sunset tour and celebrate their 50th wedding anniversary.
---
About ASI
ASI is a professional membership organisation and international governing body for instructors, coaches and schools in the outdoor recreation industry for surfing, stand up paddle and bodyboarding.
We set the standards for education, accreditation, professional development and ongoing support for our members, offering pathways from entry level to elite level.
International Instructor and Coach Accreditation. You can travel the world with ASI.
ASI Accredited Schools abide by the high international standards for operations, training and safety.