If you like jumping in at the deep end, you will love Culburra Beach. This picture-perfect town set in the Shoalhaven region of the New South Wales Coast is literally surrounded by water.
Just two and a half hours south of Sydney and two hours and forty minutes from Canberra, its aquatic blessings include a river, lake and the ocean – all close at hand.
Of course, you can enjoy it all from the pretty picnic spots and sandy stretches that line the banks and shorelines, simply dipping a toe in. But if you prefer to immerse yourself in it, then there are plenty of ways to take a splash.

Hit the surf
Surfers can choose from two surf beaches on either side of Penguin Head. Facing different directions, they offer a variety of surf conditions, catering to all levels. During the summer holiday period, the beaches are patrolled by the Nowra Culburra Surf Lifesaving Club.
Culburra's surf beach Warrain Beach is a popular spot to get amongst the waves. The 3.7km long beach is located just south of Penguin Head. If you haven't got your board, or need a few lessons, then make a beeline for Culburra Beach Surf School where you can also hire boards to take out yourself.
ASI accredited surf school, Culburra Beach Surf School and Hire has been operating in the local area for a long and will ensure you have a great time.
Fancy buying a new board for your holiday? Then head for Entity Surfboards where you can pick up a shortboard, longboard, mini-mal and more.

Go kayaking or boating
Take a boat out onto the pristine Shoalhaven or Crookhaven River from nearby Greenwell Point. You can hire a vessel from Shoalhaven Boathire for a full or half day boating adventure.
The waters of the Shoalhaven are also a kayaker's delight thanks to the region's spiderweb of stunning waterways. Just south of Culburra lies serene Lake Wollumboola. You can kayak this 648 hectare coastal lake by using the launching ramp off Currarong Road. From here, you can access the calm waters of Coonemia Creek and the quiet southern bay.

Take a dive
The local waters are home to a number of excellent dive sites of varying depths where you can discover pretty corals and sponges as well as range of fish and even sharks among the gullies, caves and tunnels.
In Lobster Bay, you can dive the fascinating wrecks of the SS Merimbula off Whale Point and SS Wandra south of Beecroft Head. Nearby at the Drum & Drumsticks, you can encounter a seal colony at about 27 metres depth.

Go fishing
The waters around Culburra Beach are bustling with a wide variety of fish species which you can catch right from the beaches or the rocky headlands close by.
The local offshore fishing grounds have plenty to offer anglers while The Banks is renowned for its wealth of tuna, marlin and other game fish. You can access these spots from the regional boat ramp at Crookhaven Heads while you can also launch smaller craft onto the river from The Orient Point boat ramp.
Lake Wollumboola too is perfect for prawning and fishing after it has been open to the sea.

Have a paddleboard
Paddleboarding can be as serene or as wild as you want to make it. Grab a stand up paddleboard from Culburra Beach Surf School and take it out on the water for a couple of hours.
Born from surfing in Hawaii, the sport has become popular around the world – it offers a low impact full body workout that can help lower stress levels and strengthen your core. Beginners can stick to calm waters, while more advanced SUP-ers may prefer to try their skills on the waves. You can even take your downward dog out on the water and practice a little yoga on your board if you're so inclined.

Don't forget…
You can enjoy the area's watery delights on land as well. Did you know that the Crookhaven and Shoalhaven rivers, just north of Culburra, are part of Australia's Oyster Coast? So, if you are a seafood lover, you should definitely make time to sample a few of the local shellfish. Head to Jim Wild's Oysters at Greenwell Point, a rustic shack set on on the Crookhaven estuary and just a short drive from Culburra.
Other great places to indulge in a fishy feast include The Little Snapper, Seasalt of Culburra and Pelican Rocks.
Planning a visit to Culburra? Then check out the beautiful cottages, beach houses or motels the town has on offer by clicking here.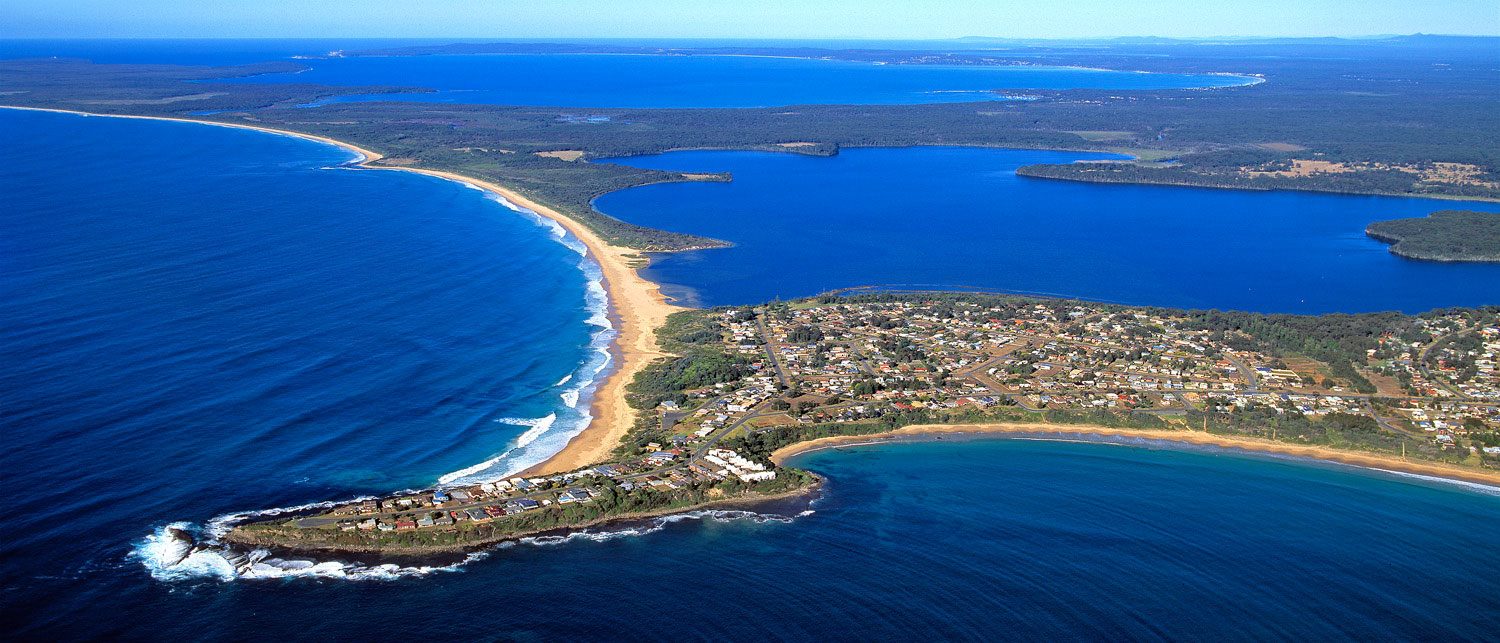 Photo credit: https://www.facebook.com/CulburraBeachNSWAustralia/
*****************************************************
About ASI
ASI is a professional membership organisation and international governing body for instructors, coaches and schools in the outdoor recreation industry for surfing, stand up paddle and bodyboarding.
We set the standards for education, accreditation, professional development and ongoing support for our members, offering pathways from entry level to elite level.
International Instructor and Coach Accreditation. You can travel the world with ASI.
ASI Accredited Schools abide by the high international standards for operations, training and safety.
www.academyofsurfing.com

#proudtobeASI, #academyofsurfinginstructors, #asi_academy #ASInstructor
#surfinginstructor #surfcoach #surfschool #surfwise
#supinstructor #supcoach #standuppaddleinstructor #supschool #supwise
#supyoga #standuppaddleyoga
#supfitness #standuppaddlefitness #supdownwind #supsurfing