We might well be looking forward to the Spring and Summer and all that paddling fun to be had on our beautiful rivers, but alongside the tempting sunshine there can often be bucket loads of rain and other environmental factors that can play havoc with water conditions. It doesn't have to rain where you are either, a deluge hundreds of miles up river can have a huge impact on water depth and speed at your favourite drop-in location too.
With paddler's safety in mind we've compiled 5 top river flow safety tips for you to consider before setting out on your next river SUP adventure:
1. Always be mindful of water flow
Whether you are paddling on a river, a canal or an estuary, you need to be mindful of currents. Even an otherwise still lake can have rivers contributing to them, affecting the movement of the water where they meet. Fast moving water can greatly affect your energy levels, can turn you around (especially on an iSUP) and without forward planning and/or requisite experience you can quickly find yourself in trouble.
Do your homework.
Before setting off, plan ahead for tidal activity, sluices, weirs and locks as they can all affect the water speed. There are plenty of apps and online resources you can use to figure out the water speed near you.
You should always include water flow speed in your dynamic risk assessment; get a visual on the river and check for turbulence on the surface, a strong clue that the flow is quick. Your local water authority should have a good handle on flow speed so always ask if you're not sure.
Anything over 4 knots (nearly 4mph), which presents as a very brisk walking speed, is inadvisable. As always: If in doubt, don't go out!
2. Flooding can be extremely dangerous
It's tempting to see flooded environments as opportunities for potential exploratory fun but floodwater can hide a multitude of dangers. All manner of rocks, tree stumps and shopping trollies could be lurking just under the surface, waiting to snag your fin and end your fun.
Flooding can also add unexpected currents or fast moving water where it was previously calm. As with water flow speed, always check online for water depth information. In the UK, for example, you can get up to date flood data from the Environment Agency on pretty much every paddling location in the country.
Don't forget that the opposite can also be true and when water levels fall below 3ft (1m) approximately you should always drop to your knees to ensure you don't fall off and potentially accrue a head injury.
3. Look out for hidden hazards
Even without flooding to hide potential hazards, a river can be replete with underwater or hidden perils that you should be extremely mindful of.
Look out for fishing lines, both in and out of the water, they can be tricky to spot. Near boat moorings look out for chains, ropes and other maritime paraphernalia that might be lurking just out of sight. The best course of action is to take a wide berth around anything that might have hidden hazards beneath the water.
4. Be mindful of potential pollutants
We've always got to be aware of potential pollutants in the water wherever we paddle. We can't avoid everything and actual infections from such activities are thankfully rare but it's better to be cautious when paddling near sewage plants, active farmland or near storm drains.
The Rivers Trust have a fantastic tool you can use to determine the levels of likely pollution where you are (if you are based in England). They've just updated this tool to include data for the whole of Wales too.
5. Be mindful of managed water releases
In some river and canal environments water can be released suddenly from locks, dams or weirs as part of a managed process. This can instantly and, if you're not prepared, unexpectedly cause the water to speed up dramatically. Always check with your local water authority if you plan to paddle in locations where you suspect a release might occur.
Rivers are amongst the most tranquil and rewarding environments to take your stand up paddleboard but it's critical that you plan your trip with safety in mind so that you can enjoy the experience without risking the safety of yourself or your fellow paddlers.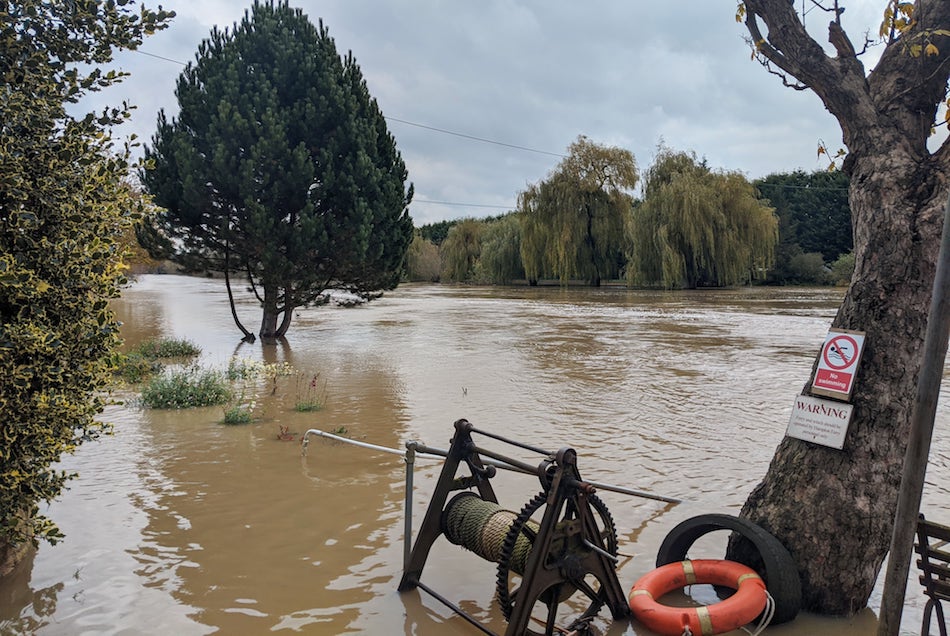 Photo reference: Wittering SUP, Avon River
---
About ASI
ASI is a professional membership and training organisation and international governing body for instructors, coaches and schools in the outdoor recreation industry for surfing, stand up paddle and bodyboarding.
#asi_academy #ASIInstructor #asischool
#surfing #surfinginstructor #surfcoach#surfcoaching #surfschool #surfwise
#sup #standuppaddle
#supinstructor #supcoach #standuppaddleinstructor #supschool #supwise
#supyoga #standuppaddleyoga
#supfitness #standuppaddlefitness #supdownwind #supsurfing