Course Information
---
Overview:
This course is available as a physical workshop, an online flexible learning course or as a combination of workshop and online with our flexible trainer option.
​Find more details below and select the best course option for you.



---
Aim:
Perform simple rescues in the ocean in breaking waves of 1 ½ feet (½ metre).
---
Locations:
Surf no larger than 1½ft (½ metre)
Sandy beach and ocean floor with even gradient (no rocks or reef)
---
Career Outcomes:
Water safety roles within the surfing industry or outdoor recreation industry.
---
Topics Covered:
Identify emergency situations
Respond to emergency situations
Apply surf rescue techniques
Demonstrate simulated in-water rescues on conscious and unconscious patients
Identify the signs of potential spinal injuries and respond and treat accordingly
Emergency signals and incident reporting
---
Entry Requirements:
Before starting this course, you must:
Be medically and physically fit.

Able to swim a minimum of 200 metres (650 ft) with crawl stroke, run 200 metres (650 ft), paddle your surfboard 200 metres (650ft) within 10 minutes in the ocean in breaking waves.

English speaking skills equivalent to IELTS 6 (Competent user: Generally you have an effective command of the language despite some inaccuracies, inappropriate usage and misunderstandings. You can use and understand fairly complex language, particularly in familiar situations.)
---
Delivery Options:
Workshop
An intensive course that focuses on the major components, with the ability to interact with the trainer and the group.
Flexible E-learning
Study in your own time with ASI's e-learning platform. Upload video to demonstrate rescue skills.
Flexible Trainer
Complete theory on the ASI e-learning platform and complete practical assessments - face to face - with an ASI Trainer, at a time that suits you.

ASI's E-learning Platform
ASI's e-learning platform provides access to training manuals, videos, reference materials and assessments. All information is submitted online, allowing you to keep track of what you have submitted and gain individualised trainer feedback.
---
Course Requirements:
To obtain your ASI surf rescue certificate:
Complete theory and multi-choice test.
Complete timed fitness mission within 10 minutes. Swim 200 metres (650 ft), run 200 metres (650 ft), paddle 200 metres (650ft).
Demonstrate in water rescues including rescue unconscious person using double roll method with surfboard. (in deep water)
Submit a current first aid certificate.
Workshop
Attend workshop, complete theory in class
Complete timed fitness mission test
Demonstrate in water rescues
Workshop Duration: half day (5 hours)

Flexible E-learning
Complete online theory and multi-choice test.
Submit video performing the timed fitness mission test, with GPS tracking.
Submit video performing in-water rescue.
Duration: Theory approx. 3 hours. Plus obtaining video.

Flexible Trainer Delivery
Complete online theory and multi-choice test.
Then Contact a trainer at an ASI Instructor Training Centre to organise your practical assessment.
Practical session: timed fitness mission test and in-water rescues.
Duration: Theory approx. 3 hours. Practical duration: 1 hour.
---
Other Information
+ First Aid Certificates
First aid certificates can be submitted before or after the training.
The certificate date must not be expired. Certificates that are more than 3 years old are not accepted.
Online only or First Aid at Work certificates are not acceptable. Topics should cover situations that could occur in outdoors environments. A description of topics is at:
Find Description and Approved Senior First Aid Training Providers
​
+ Time to Complete
You have 12 months to complete all course requirements. At which time the enrolment will cancel.
---
What we provide:
ASI Surf Water Safety Rescue manual
Access to rescue video
---
Equipment:
The following equipment and clothing is required to complete the training:
Surfboard or rescue board
Surf clothing suitable for conducting rescues
In addition, for the Online learning courses:
Computer to access ASI e-learning platform
Another person to be your patient (flexible learning and flexible trainer)
Video camera or mobile phone to take video of practical skills
GPS tracking device such as a watch or phone GPS apps, eg...map my run. (for fitness mission test - flexible learning only)
---
Certificate issued:
ASI Surf Water Safety Rescue Award
---
Additional certificate issued:
ASI also issues education department approved training certificates. These do not expire.
Australia Only
ASI is an Australian Registered Training Organisation (RTO) and also issues the following certificate to students undertaking training in Australia.
Australian Department of Education. Registered Training Organisation RTO ID 91496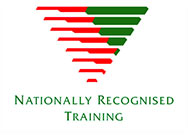 Statement of Attainment in Certificate II in Public Safety (Aquatic Rescue) (PUA20119)
for units of competency:
SISORSC007 Perform basic surf rescues
---
Renewal:
The Certificate is valid for 24 months (or 12 months in Australia) from the date you completed the workshop.
There is no renewal on this qualification.
To obtain a new certificate, participants complete the course again.
---
FAQs:
Do you have a question? See the FAQ's page: click here



---
Enrolment