About ASI Courses
It's the best job in the world! Combine your love of the sport with a career. Follow the seasons and work around the world. Be part of the ASI worldwide community and work with great people in amazing locations.
ASI Instructor courses are regarded as the best worldwide, with comprehensive information covering sports skills, instructional techniques, operations and safety. Complete your training with ASI, with courses to suit your ability and passion. Choice of workshops and e-learning delivery available.
Education and Training Credentials
ASI is a dedicated training organisation, with training programs aligned to educational guidelines and outcomes.
ASI is at the forefront of education within the outdoor recreation sports sector and is continually investing in education and accreditation standards to ensure we meet the needs of this fast growing and changing industry.
All training courses and training products are reviewed annually to ensure the most up-to-date and relevant content is provided.
We source information from ASI schools, instructors, government agencies and education departments around the world, to ensure ASI training programs are relevant to all countries.
As an RTO, a government endorsed training provider, ASI is audited regularly to ensure training programs, training delivery, assessment processes, trainers experience, student records and administration is of a high standard.
---
Australia
Registered Training Organisation (RTO)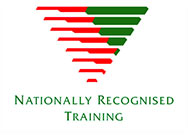 ASI is a Registered Training Organisation, (private education college, endorsed by the Australian Education Department) and issues Nationally Recognised Training Certificates.
RTO ID 91496 ASI Registration Information
Other
NSW National Parks Accredited Training Provider for Eco Pass. Accreditation Information
NSW Tourism Department, recognised surf school tourism accreditation provider (covers operational and safety standards)

Recognised by all councils that have accreditation and instructor permit requirements.

NSW Maritime recognised provider for Stand Up Paddle waterways permits.
---
Portugal
DGERT Training Organisation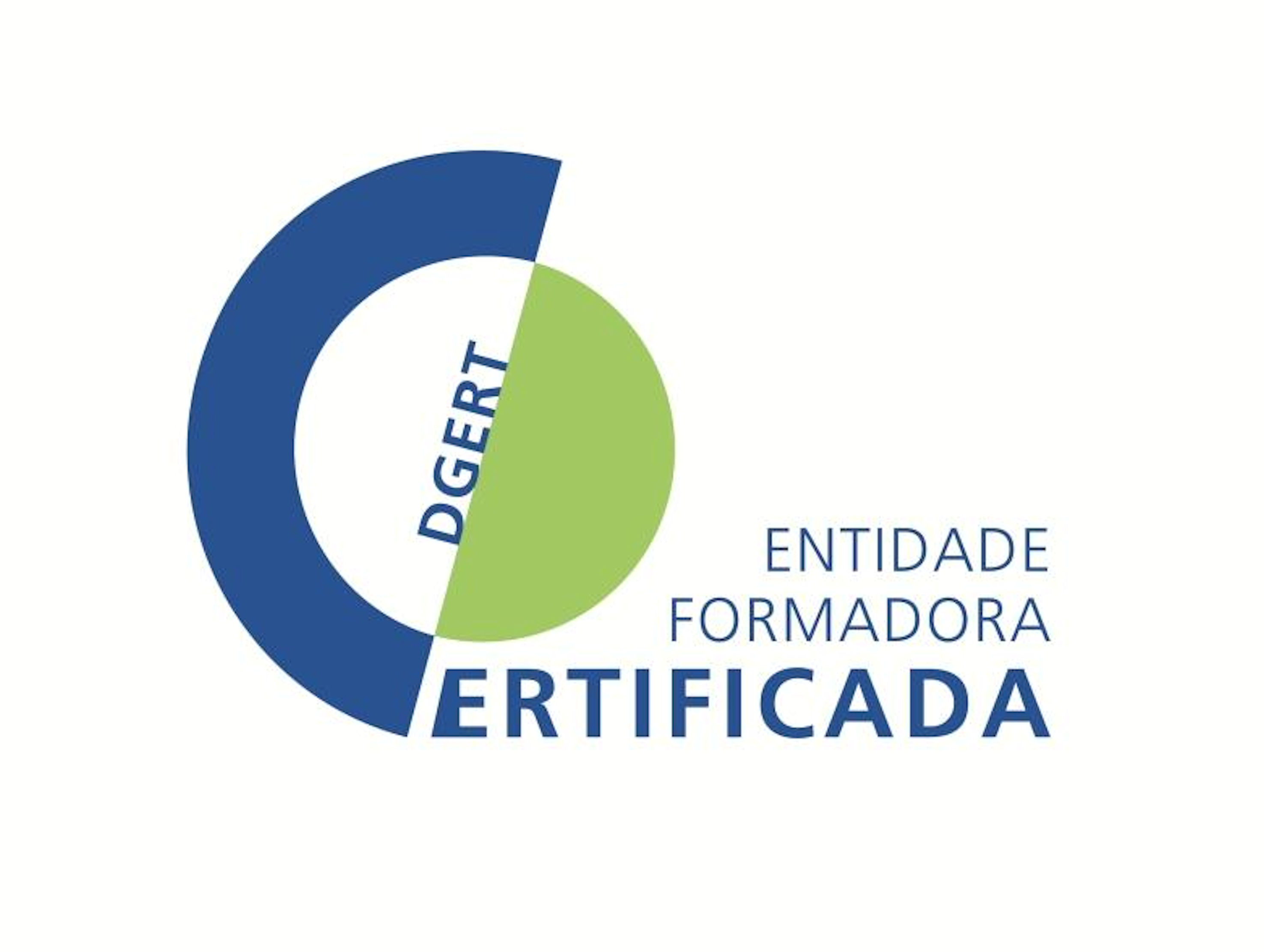 ASI Portugal (ASIP) is a DGERT Certified Training Organisation in the area of Sport, issuing EQF (European Qualifications Framework) certificates.
Endorsed by the Directorate-General for Employment and Labour Relations (DGERT) who are responsible for management of the Training Entities Certification System in Portugal. ASIP Registration Information
IPDJ Approved Training Organisation
ASI Is approved to deliver Surf Grau I and II courses in Portugal. We are the only international training organisation that holds the approval.
---
Philippines
ASI is the only endorsed Department of Tourism provider for surf schools and instructor training.
---
United Kingdom
NVQ
ASI Australia RTO status is equivalent to the UK Awarding Body issuing NVQ qualifications.
AALA
ASI is endorsed by Adventure Activities Licencing Authority (AALA)
A government agency sponsored by the Department for Work and Pensions set up so that children are not being exposed to avoidable risks of death or disabling injury at activity centres. High safety standards and correct training process are in place. AALA Information
Other
Cornwall Council (England) WAVES surf school licence scheme recognised provider

Broads Authority (covering Norfolk and Suffolk, England waterways) recognised SUP training provider

Partnered with Community Action Sports (government funded initiative) to develop the Urban Surf program for youngsters from challenging backgrounds and currently delivered through ASI surf schools. Urban Surf program awarded Inspire mark under the 'London 2012 Inspire' programme.
Thousands of people, around the world have attended ASI courses. Here are some comments.
---
General Comments
"Trainer, venue, information was all excellent."
"Trainer was excellent,. Knew everything needed for the course and explain everything clearly."
"Excellent Trainer. Classes were well paced."
"I loved it !!"
"Very happy with the course. Fun and informative."
"Trainer provided information in a clear and concise manager – easy to understand."
"Was overall very informative and interesting – learned a lot."
"Good course delivery, good subject knowledge."
"Very good course, quite exhaustive, excellent trainer."
"Trainer was really knowledgeable and very accessible."
"Enjoyed the course. Relevant to the job I do."
"Very attentive to groups capabilities, organised the course and focus points. Great learning and sharing of practical and examples. Super !"
"Good course, covered more than I expected."
"Excellent course. Very interactive and great use of discovery learning."
"I've taken a few instructors courses and this has been the most informative by far!"
"The subject knowledge and technical content was fantastic along with the stories and anecdotes relevant to training and teaching."
---
Surfing Instructor Courses
Just wanted to thank you for everything, the course went great, everyone loved it and is now ready to do your lifesaving course. Trainers were amazing with everything, it was a great experience. Thank you".
"My son, attended the ASI Level 1 Surfing Instructor Course and Lifesaving course. As I am a qualified coach with the Rugby Football Union I was interested to follow the elements of the courses, the structure and tuition given by your instructors and assessors. I was extremely impressed with the quality of the instructions, the depth of knowledge imparted to the candidates and the intensity of the courses. The students had a full on physical and theoretical experience and were also given a considerable amount of "homework" and preparation to undertake each evening for the next day's lessons and evaluations.
The camaraderie that emerged in the group was evident and it was visible that all the students not only took the courses very seriously, but also took a great deal of enjoyment from each lesson. You and your instructors should be very proud of the professional tuition and instruction you gave."
Just a note about how much I appreciated the course Calum took last week. Twelve people on the course and all much older and vastly more experienced than him. I really had reservations as to how he would manage despite his enthusiasm. Calum has learned a lot, gained an essential qualification for his cv and made a lot of new friends."
"I was more than happy with the course, from first asking, to booking, concise and well planned and followed a good course format. "
"Very enjoyable and well delivered."
"It was a good experience for me and a good refresher. It made me remember things I had forgotten and I learned a lot of new things. Thank you for everything."
"The course was excellent. I learned a lot and the trainer was amazing with lots of experience and the way he teaches was really great. "
"First of all I would like to thank you and your staff for an outstanding surf instructor and beach lifeguard course. Mike and myself thoroughly enjoyed ourselves and although it was a tough week felt fully supported and welcome by each staff member."
"Good combination of theory and practice. Good interaction with all students and trainer. "
"This course will make me more professional in what I do. Great course."

"Very impressed. Excellent tuition with fantastic group of people. "
"The course was amazing. Learned so much. The trainer put the message across in a fun and interesting way."
"Course was awesome. Learned a lot. Thank you."
"Overall the course was very helpful to my job as a surfing instructor. "
"It was excellent. Learned a lot on how to teach basic surfing skills to potential students. "
"The course was excellent and exceeded my expectations massively. It was a relief to look at surf coaching from an alternative perspective"
"Really good course – exactly what's need to become a surf coach."
"The trainer was really professional. He explained everything clearly and on detail was very patient. Very well done.
"Great course. All good, left me with things to learn and a sense of achievement ."
"Really great few days. Learned a lot and had an awesome time. Looking forward to doing some hours."
"Trainer was very informative. Great coaching knowledge and passionate, which rubs off on all those there to learn.
---
ASI Stand Up Paddle Instructor Courses
"The course left me feeling confident and even more passionate about SUP."
"The best 4 days I have ever done. As a current kayak trainer and examiner, I have completed and delivered a lot of training courses. The ASI SUP instructor courses are well structured, specific to SUP, excellent course materials and the trainer had an extensive depth of SUP knowledge. I will be signing up as an Accredited SUP school and can't wait to be part of the ASI worldwide network."
"The ASI Standup Paddling Course was a thorough and motivational course. It provided all the skills necessary to deliver paddle sessions effectively but most importantly 'safely'. With an extensive cultural history coupled with vast experience in the field, it is most definitely the leading edge course within the industry. I would highly recommend this course above all others due to the high level of technical skill as well as being globally recognised."
"The course exceeded my expectations. Having a lot of water experience, this was what I was needing to progress and improve my technique. Really superb! Many things I was doing wrong, learned from the internet and movies, which meant I was teaching them wrong. Mostly I learnt the correct use of the paddle. Keep doing a fantastic job!"
"Thank you for a truly inspiring three days. So much learnt while having so much fun. I firmly believe that this represents the way forward for our sport in this country; proper instruction being delivered by a network of enthusiastic individuals. Well done to the ASI for taking the time and effort along to construct such a well thought out program. Brilliant!"
"I really enjoyed the course and learned a huge amount from him and gained a massive amount of knowledge that hadn't even crossed my mind regarding stand up paddling . I will definitely be singing the praises of the ASI and their (your) amazing standard of instruction. Paul is a absolute gentleman and a total pro when it comes to explaining listening and demonstrating the art of all things SUP."
"As an IKO kite-surf instructor the course had some great points that I will be able to use and cross over into my teaching of all water activities in general. We're hoping to get our kite and Sup school ASI accredited as soon as I get my hours in."
"Just spent the last 3 days doing the ASI SUP Instructor courses. WOW! This is so the way to go! Watch out there are 11 new Instructors coming your way that will teach you sooooo much and have your SUPin experiences ones to remember. An excellent course and very well delivered. Thank you for all of your efforts and energy!"
"I've attended another stand up paddle instructor course, and this is by far the most comprehensive relevant SUP specific training. The 4 days of training was all relevant, it is very intensive and informative. Highly recommend ASI to everyone."
"The course rating system of 1-5 does not fully indicate how enjoyable and well organised this course is. The training given out of 5 was actually a 10!"
"Excellent and an outstanding depth of knowledge."
"What a fantastic weekend. You can tell when you're really enjoying a course when you don't look at your watch at all, don't want to go for a pee incase you miss the great conversation and time literally flys by. Even more bizarre is that you want to do the homework. An outstanding level of knowledge including methodologies which are an amazing insight an will benefit the instructor and the sport."
"Just wanted to let you know we had a great day with Will. We learned a lot and all the info will help us greatly. Will is a fantastic trainer with a lot of knowledge. We ended up having 4 of us take the course. By luck our partner Jim was in Bali and he runs our sister SUP school in Phuket."
"The direct relevance to SUP makes this certification both appropriate and easy to apply hence applicable and a great delivery by the Trainer ensured understanding and try and retry techniques was great."
"Everything was perfect. It was exactly what I was looking for. Knowledge about paddling and how to teach safety and with technical skills."
"I feel a lot better equipped to deliver training in SUP in a far more comprehensive fashion."
"Very well presented by an experienced and knowledge trainer. Excellent value for money."
"The course has offered some very useful coaching tips and great depth of knowledge from the Trainers."
"An excellent course with subject knowledge second to none."
"A great course. Much needed information to apply to practice of teaching SUP."
"I really enjoyed the training. It was substantial, right to the point, great handouts, great location. Great people and networking too. I am not regretting having made this trip to Australia and having invested in this training at all !"
---
Bodyboarding Instructor Courses
"I am a University lecturer of 17 years experience and this is one of the best managed and run course I have had the pleasure of undertaking. Excellent student centred tuition and course management. The trainer was a real credit to ASI."
Much needed course for the industry. Excellent information and good course structure."
"Trainer was excellent. Very knowledgeable and approachable. Good discussion on coaching techniques and approach."
Enjoyable, interesting and good information to allow me to instruct bodyboarding lessons. I feel confident with the information from the course to deliver high quality bodyboarding sessions."
"Alex is a great trainer. Thanks for your patience and extensive knowledge. Can't wait to put it all in practice."
"Very thorough and enjoyed the theory and practical aspects. Looking forward to being an ASI accredited bodyboard school."