BALI. Introducing ASI Surf Instructor Nyoman Sunyata. Nyoman comes from a seaweed farming background but seeing the waves every morning whilst farming made him want to surf. He currently splits his time between Bali and Australia.
1. What is your background?
I come from Bali and live on a small island called Lembongan. My mum and dad grew up there too. We used to seaweed farm and every morning we were farming I would look out on the water and see all the wave

2. What got you involved in the sport?
I grew up at the beach as a seaweed farmer I watched other surfers on the waves and thought I wanted to try it.

3. Why did you become an ASI instructor?
I love surfing and I've been doing it for a long time now so I wanted to make a career out of it. Being an ASI instructor gives opportunity to use your passion to travel the world. I became an ASI instructor to share my knowledge and meet new people all around the world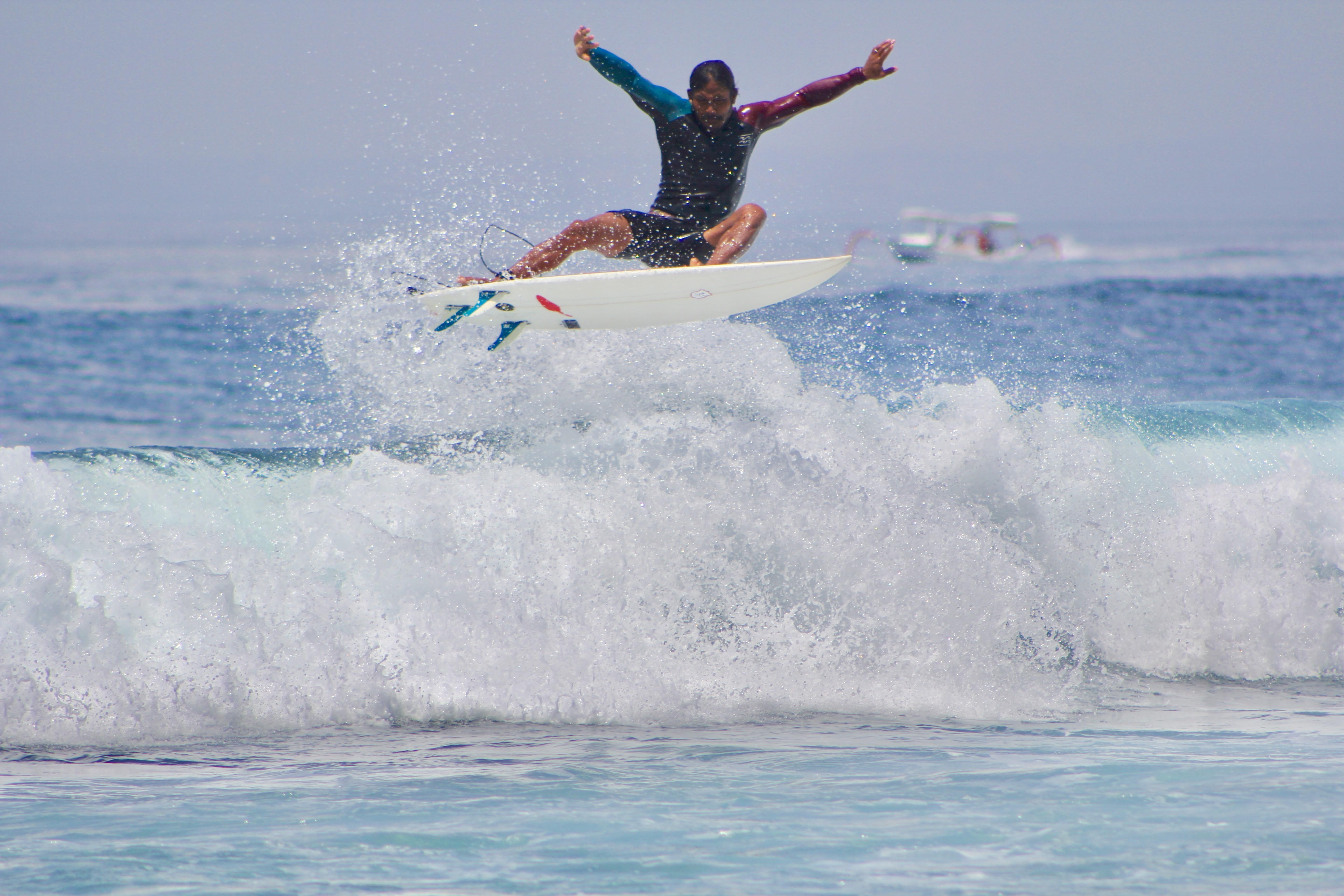 4. What are you doing now?
I've been teaching for a long time now. I enjoy it more and more, it's like the waves are becoming better and better each time.

5. What do you like about being an ASI instructor?
Being an ASI instructor is really cool and I love being a qualified instructor. Especially showing customers my card and showing them that I am ASI qualified.

6. Tell us about funny or interesting or nice situation that has happened to you with instructing?
While I was instructing the basics to my customers on the sand, my one-year old son came up and laid on the board then started showing them how to put the front foot then back foot. It was very funny and we have a video of it.

*****************************************************
About ASI
ASI is a professional membership organisation and international governing body for instructors, coaches and schools in the outdoor recreation industry for surfing, stand up paddle and bodyboarding.
We set the standards for education, accreditation, professional development and ongoing support for our members, offering pathways from entry level to elite level.
International Instructor and Coach Accreditation. You can travel the world with ASI.
ASI Accredited Schools abide by the high international standards for operations, training and safety.
www.academyofsurfing.com

#proudtobeASI, #academyofsurfinginstructors, #asi_academy #ASInstructor
#surfinginstructor #surfcoach #surfschool #surfwise
#supinstructor #supcoach #standuppaddleinstructor #supschool #supwise
#supyoga #standuppaddleyoga
#supfitness #standuppaddlefitness #supdownwind #supsurfing