ASI Trainer: Vaya Phrachanh
Trainer Level
ASI Level 4 Trainer (Surfing)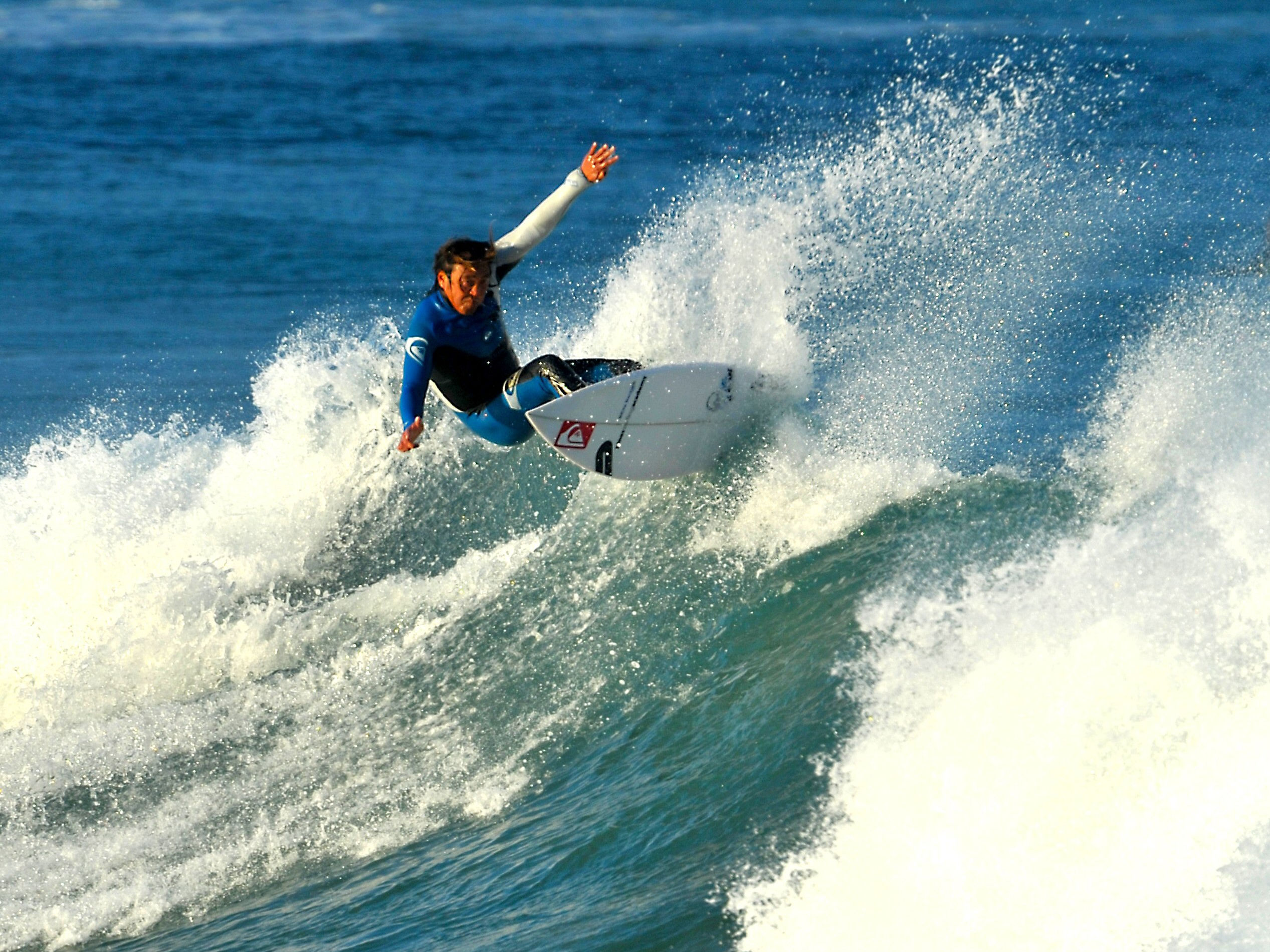 Qualified to Train:
ASI Level 1 Surfing Instructor
ASI Level 2 Surfing Coach
ASI Level 3 Surfing Coach
About Vaya
Vaya is a highly experienced surf school operator, trainer and is an ASI Level 4 Master Surfing Coach and previously competed in local pro junior competitions.
He has been surf coaching beginner level to elite competition level for over 15 years. A number of his students have had notable successes on the surfing pro circuit.
He is the owner of Pines Surfing Academy, based in Wollongong NSW and operates at 3 different locations, employing a large number of instructors and assistants.
He has delivered thousands of hours of instruction to all levels of clients. He also organises the annual Pines Surfing Academy Inter-School Challenge with high schools, coming from near and far, competing against each other for the schools' trophy.
His surf school has won the "Peoples Choice" award in the Illawara Business Awards and were placed in the finals of the Tourism Category.

Surfing Experience
​Elite-advanced surfing skill
Surfing contest competitor at Pro Junior level
Surfing competition event organiser and director
Surf boardrider club president over a number of seasons

Coaching and Training Experience
​Trains ASI instructors
Surfing instructor, since 2000, coaching beginner to advanced level
Personal coach for competition surfing skills, coaching national and international champions
Australian Sports Commission - Active After-school Communities Coach
Owner of surf school, Pines Surfing Academy.
Organise and conduct surf camps and surf tours 1 day to overnights.

Qualifications
​​ASI Level 4 Master Surfing Coach
ASI Level 4 Trainer (Surfing)
ASI Level 1 Stand Up Paddle Instructor (Enclosed Flat Water)
Certificate II in Public Safety (Aquatic Rescue) (PUA21004)
IRB Crew Certificate
Surf Lifesaving Silver Medallion Basic Beach Management
Surf Lifesaving Bronze Medallion
Apply First Aid HLTFA3O1B including CPR
NSW Working with Children Check

Other
Surf School Finalist South Coast Business Awards 2009
Surf School South Coast Tourism Awards 2008
Surf School Illawarra Tourism Awards 2007
Member of Wollongong surf lifesaving club
Active patrolling lifesaver since 2004

Location
Wollongong, New South Wales, Australia