ASI Trainer: Alex Rista
Trainer Level
ASI Level 1 Trainer (Surfing)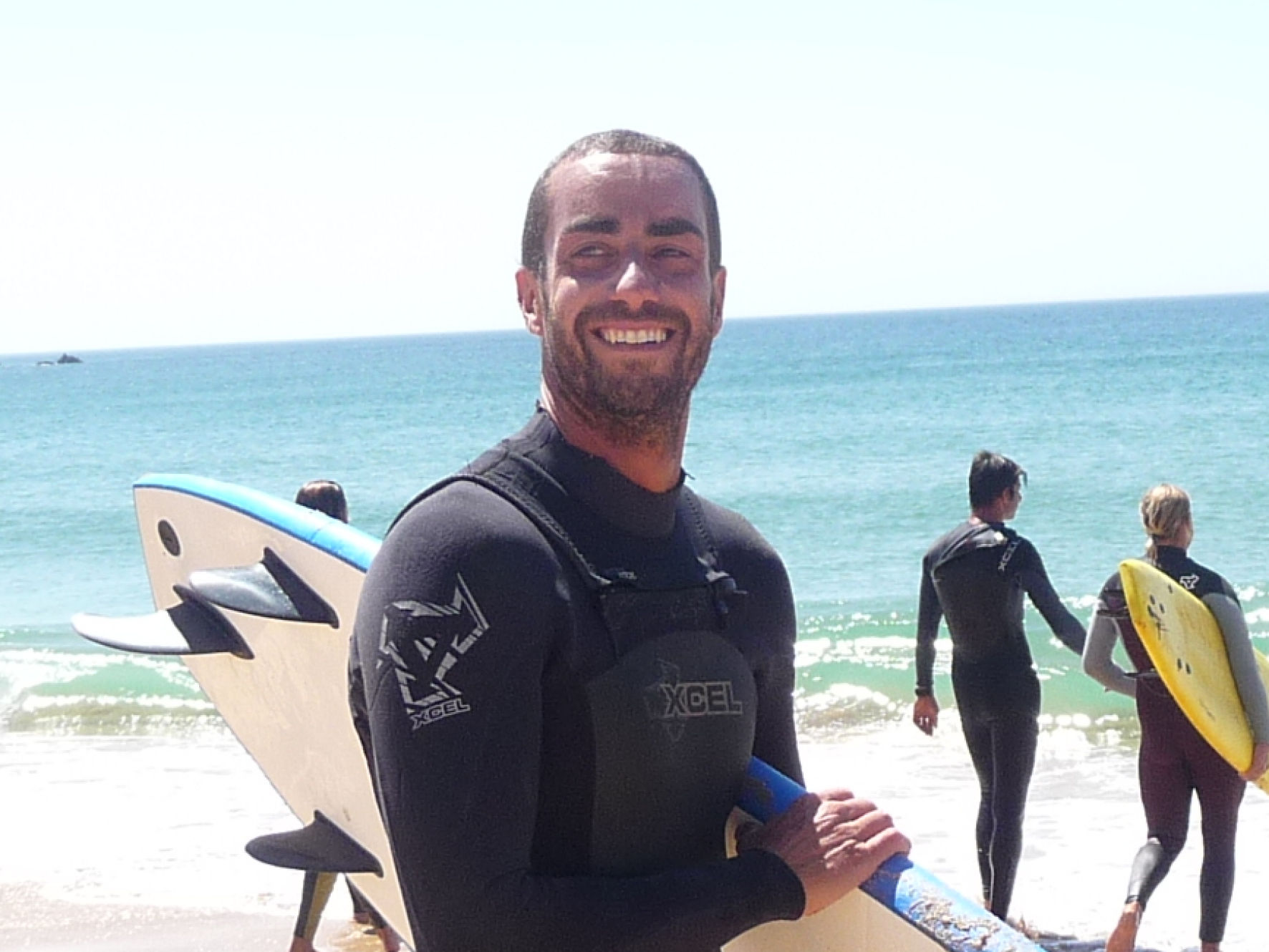 Qualified to Train:
ASI Level 1 Surfing Instructor
ASI Surfing Instructor Water Safety Rescue Award
About Alex
Alex has a wealth of surfing instructor and surf school and surf camp operations experience.
He studied Education at University in Italy, and worked as an educational coordinator and trainer before moving to Portugal to pursue his interest in surfing.
He has been instructing all levels from beginner to advanced level since 2007. He has been Head Surfing Coach in charge of a team of surfing instructors and surf camp operations at a busy surf school located in the Algarve, Portugal.
Alex is an elite-advanced surfer and has travelled to various countries surfing.
He regularly assists in organising surfing competitions and is a member of the local surfing club and surfing association.

Surfing Experience
​Elite-advanced surfing skill
Experience surfing in various countries
Experienced at assisting in organising surfing competition events
Member of the local surf club and surfing association

Coaching and Training Experience
Trains ASI instructors in Portugal
Head Coach: Algarve Surf School since 2009
Surfing instructor since 2007, instructing beginner to advanced levels
Educational coordinator / trainer working in the primary and secondary school sector

Qualifications
​​ASI Level 1 Trainer (Surfing)
ASI Level 2 Surfing Coach
ASI Sports Coach Surfing Level 2 (ASI)
ASI Level 1 Foundations of Sports Coaching (ASI)
ASI Level 2 Foundations of Sports Coaching (ASI)
ISA Level 1 Surfing Instructor
IPDJ Level 1 Surfing Coach
Bagnino di Salvataggio Lifeguard and First Aid
Primeiros Socorros (First Aid)
ASI Surfing Instructor Water Safety Rescue Award
Diploma Universitario Scienze Educazione. Universita' Studi Torino, Italy

Other
Fluent in speaking and writing Italian (first language), Portuguese and English, French, Spanish

Location
Sagres, Algarve Portugal
ASI Portugal office: +351 913594924