ASI Surf School Accreditation Scheme
Aim
ASI created the Surf School Accreditation Scheme and Regulations to provide assurances to the general public about the safety of the surf school. Students can enjoy the activities and not be exposed to risks of injury or death.
The ASI Surf School Regulations provide a clear set of guidelines to operate to the highest international industry standards. Students can be assured activities will be safe and appropriate to their level of ability and skill.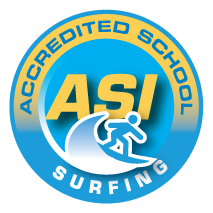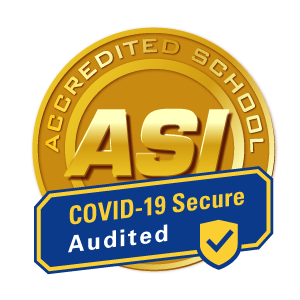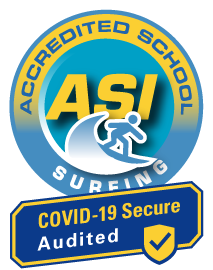 ---
Definition
A "School" is defined as any instructor offering their services to the public. Includes:
instructors who accept payments for services or provide voluntary services or provide services for free
mobile operations
fixed locations
operating from a shop
sole operators / single instructors
employ many instructors and staff
---
Responsibilities
Any instructor offering services to the public is not only providing instruction and guiding, but has operational responsibilities that include ensuring safe locations are used, emergency response, risk management and procedure documentation is in place, correct equipment is used, insurance and correct permits are held (as applicable to the country and locations).
---
The Role of ASI
Each year the school reviews its internal operations to ensure it is operating according to the ASI accreditation scheme regulations.
The accreditation period is 1 July to 30 June (UK,Europe, USA, South America, Middle East) and 1 December to 30 November (Australia, Asia, Pacific). This assists the schools prior to their busy summer period.
---
Accreditation Criteria
Abide by ASI operational and safety standards
Abide by the ASI Code of Ethics and Conduct for surf school operations and instructors
Have comprehensive standard operating procedures, risk management plans, workplace health and safety and emergency response procedures
Have environmental risk management impact plans
Employ qualified and experienced ASI accredited surfing instructors
Ensure instructors hold relevant child protection clearances (working with children checks as applicable to the country)
Abide by ASI student to instructor ratios
Comply with government laws and regulations, including holding relevant permits and licences
Have appropriate insurance as applicable to the country
Provide safe and quality equipment and clothing, that is suitable to the students ability.
Activities are only undertaken at safe and suitable locations with suitable weather and water conditions
Implement child friendly practices
Prohibit discrimination towards any group or individuals
Have a refunds, complaints and feedback process
Implement ethical marketing standards
be aware they are subject to disciplinary action should they not be abiding by the ASI Regulations, and can face loss of accredited school status.
be prepared to accept physical audits for announced and unannounced visits
---
Accreditation Standards
---
Become an ASI Accredited Suf School


CONTACT US to find out more about becoming an ASI Accredited Surf School and becoming part of the ASI worldwide network
Available to ASI instructors
Excellent value