ASI Surfing Instructor Courses
It's the best job in the world! Combine your love of surfing with a career. Follow the seasons and work around the world. Be part of the ASI worldwide community and work with great people in amazing locations.
ASI Surfing Instructor courses are regarded as the best worldwide, with comprehensive information covering surfing skills, instructional techniques, operations and safety. Complete your training with ASI, with courses to suit your ability and passion. Choice of workshops and e-learning delivery available.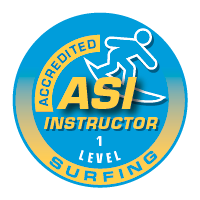 ASI Level 1 Surfing Instructor
This is the entry level qualification to work as a surfing Instructor. Instruct beginner surfing sessions.
You will need to have surfing skill and knowledge equivalent to ASI Level 6 intermediate surfing level.
Delivery options: Workshop - Flexible E-learning - Apprenticeship - Transfer / Update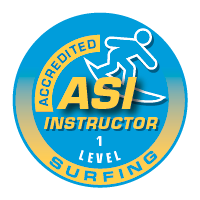 ASI Sports Surfing Coach Level 1 Europe / Treinadores de Surfing Grau 1
This course is for working in Portugal.
Delivery options: Workshop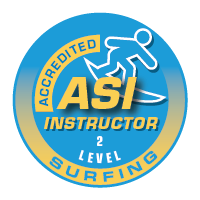 Level 2 Surfing Instructor
Teach improver to intermediate surfing skills. Take your beginner students to the next level - to catch and ride 3 ft waves and start performing intermediate level surfing manoeuvres. You will need to have surfing skill and knowledge equivalent to ASI Level 7 advanced surfing level. Delivery options: Workshop - Flexible E-learning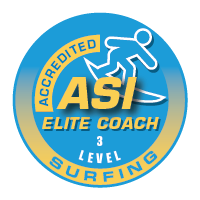 Level 3 Surfing Coach
Coach intermediate to advanced level surfing skills and knowledge, assess student's performance, use video analysis and create individualised training programs to improve student's ability. You will need to have surfing skill and knowledge equivalent to ASI Level 9 advanced surfing level plus minimum of 2 years instructor experience.
Delivery options: Workshop - Flexible E-learning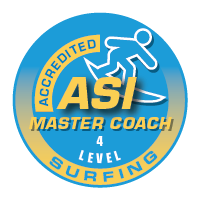 Level 4 Master Surfing Coach
Coaches have elite-advanced surfing skill and knowledge, 10 years continuous surfing instruction experience as well as competition coaching expertise.
Delivery options: Flexible