ASI Trainer: Matt Worley
Trainer Level
ASI SUP Yoga Trainer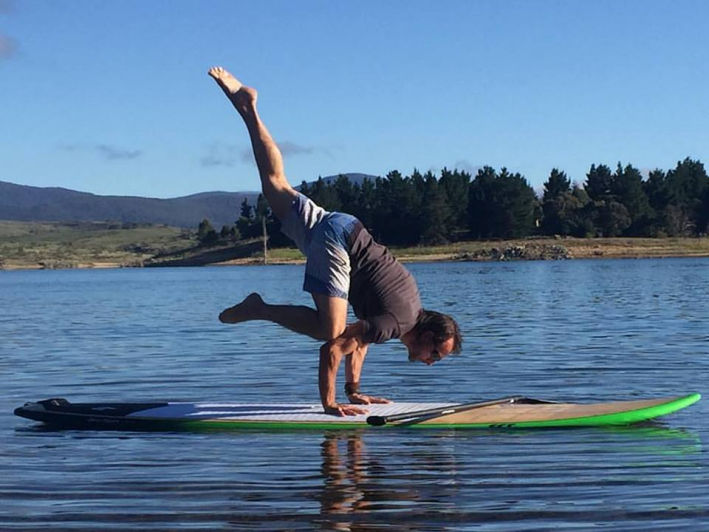 ASI SUP Trainer


Qualified to Train:
ASI SUP Yoga Teacher
ASI Level 1 SUP Instructor (Enclosed Flat Water)
ASI Level 2 SUP Instructor (Exposed Waters)
ASI Level 3 SUP Instructor (Beginner Surf)
SUP Water Safety Rescue Award (Flat Water)
Ready to Race

About Matt
Matt is an experienced surfer, stand up paddler and yoga teacher.
He has a passion for surfing, stand up paddle and yoga and decided to focus his career on what he loves best, teaching Yoga and delivering SUP courses and SUP Yoga.
Matt has elite-advanced SUP paddling and SUP surfing skills. He is accomplished SUP competitor having competed in surfing, SUP surfing, SUP racing sprints and long distance, and SUP downwind racing (over 10kms) competitions. He has been involved in setting up and running SUP clubs, organising and managing SUP competition events, is a SUP Instructor and SUP Yoga teacher and managed and operated SUP Schools.
Matt become involved in Yoga and completed his Yoga Teacher Training under Aura Wellness, Fiona Leard and Power Living in Sydney. He continues his yoga journey learning from world renowned yoga teachers such as Les Leventhal, Tiffany Cruickshank, Simon Park and Simon Borg-Olivier.
He is a certified AcroYoga teacher, running Acro classes, workshops & retreats, or incorporating elements of Acro into his regular classes. He teaches a variety of styles from Power Vinyasa to Acro & Partner Yoga, Yin and SUPYoga. He is in demand the world over delivering yoga sessions at retreats and festivals.
Matt is also a Yoga Alliance Continuing Education Provider® (YACEP®). Earn continuing education credits when attending ASI SUP Yoga Teacher training.
Matt travels the world teaching yoga and deliver SUP instructor courses, SUP improver courses and SUP yoga. He is inspired to develop community and connection with people so he can share his passion for Yoga and SUP.

Stand Up Paddle Experience
Stand up paddling since 2009 – flat water and SUP surfing
Elite SUP surfer, SUP racer and experienced at downwinding
Experienced paddling in locations around the world including Australia, Bali, Hawaii, Mexico, USA
Regularly competes in SUP race and SUP surf events to national level including winning the Hawkesbury Classic 2011 (a 111 km flat water race)
Practising SUP Yoga since 2012

Coaching and Training Experience
Trains ASI Stand Up Paddle Yoga instructors in Australia, Asia and other countries.
Stand Up Paddle Instructor since 2010.
SUP Yoga instructor since 2012
Managedand operated SUP School
Teaches SUP Yoga at Wanderlust Yoga & Music festivals in Australia and around the world
Organises SUP Events for flat water and SUP surf events and SUP Yoga festival events and yoga retreats
Set up the Newcastle Stand Up Paddle Club

Qualifications
ASI Level 1 Stand Up Paddle Instructor (Enclosed Flat Water)
ASI Level 2 Stand Up Paddle Instructor (Exposed Waters)
ASI Level 3 Stand Up Paddle Instructor (Beginner Surf)
Senior First Aid Certificate
Surf Lifesaving Bronze Medallion
NSW and WA working with children clearance
Bachelor of Aerospace Engineering

Qualifications-Yoga
ASI SUP Yoga Trainer
ASI Level 1 SUP Yoga Instructor
Yoga Teachers Certificate 200 hours (Power Yoga)
Acro Yoga Teacher
Yoga Alliance Registered Member
Yoga Alliance Continuing Education Provider® (YACEP®)

Location
Perth Western Australia
Other locations worldwide