ASI Trainer: Jarlath McHale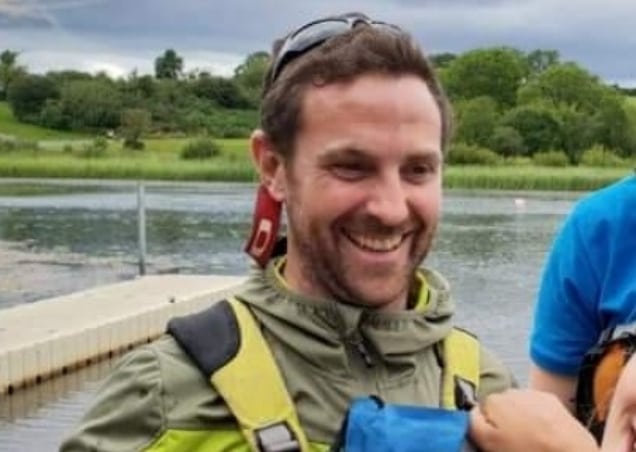 Qualified to Train:
ASI Level 1 SUP Instructor (Enclosed Flat Water)
ASI SUP Water Rescue Award (Flat Water)
SUP Wise for Instructors


About Jarlath
Jalarth is based in Castlebar, Co Mayo Ireland. He is an experienced instructor and educator, and has worked as a trainer for a vocational education college training students on all aspects of instruction.
Jarlarth's background is surfing with 20 years' experience and got into SUP as a way to stay active during the summer months 8 years ago while working as a beach life guard.
Jarlarth mainly does river and lake exploration on SUP but will SUP surf when the opportunity arises.
He holds a range of outdoor recreation activities, is an ASI accredited level 2 SUP instructor, Canoe and Kayak Level 3, Remote Emergency Care (REC) Level 4 and holds a Bachelor of Arts in Outdoor Education and Leisure and a Masters of Science in Applied Sport and Exercised Psychology.
Jalarth owns and runs Mayo Adventures Experience, an ASI accredited SUP School, located Castlebar and has provided SUP sessions for all ages and abilities.
Stand Up Paddle Experience
Supping since 2012, in Ireland and locations around the world

Coaching and Training Experience
Trains ASI Stand Up Paddle instructors in Ireland
SUP Instructor
Owner and instructor of Mayo Adventure Experience, stand up paddle school, since 2014
Outdoor Educator / Trainer for college

Qualifications
​ASI Trainer (SUP)
ASI SUP Rescue Trainer (Flat Water)
ASI Level 1 Stand Up Paddle Instructor (Enclosed Flat Water)
ASI Level 2 Stand Up Paddle Instructor (Exposed Waters)
Master Science in Applied Sport and Exercise Psychology (2017)
Bachelor of Arts in Outdoor Education and Leisure (2014)
Apprenticeship in Carpentry and Joinery. December (2002)
Snorkel Instructor
Orienteering Instructor
Beach Life Guard
Mountain Leader Trained
Remote Emergency First Aid

Location
Castlebar, Co Mayo Ireland