SUP Wise Activ (Enclosed Flat Water)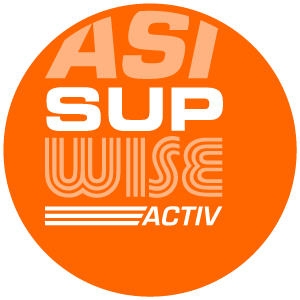 Be SUP Wise and Safe with ASI's International learn to SUP program for enclosed flat water locations.
The SUP Wise Activ program is delivered over 3 modules – Starter, Improver, Cruiser - and is designed to help you master the basics in stand up paddling. Build your confidence on the water and gain SUP safety and paddle techniques, in these fun, on water practical sessions, under the guidance of an experienced ASI SUP Instructor.
Ideal for new or inexperienced paddlers and self-taught paddlers.
Bonus: Receive the SUP Wise Activ logbook – a handy momento. With some key knowledge points, log pages to record your sessions, and sign off page when you complete each level
Options of: 1 day, 2 x half days or 3 x 2 hr sessions. Book into the 3 sessions or do one session at a time.
Book at ASI Accredited SUP Schools. Find your nearest SUP School.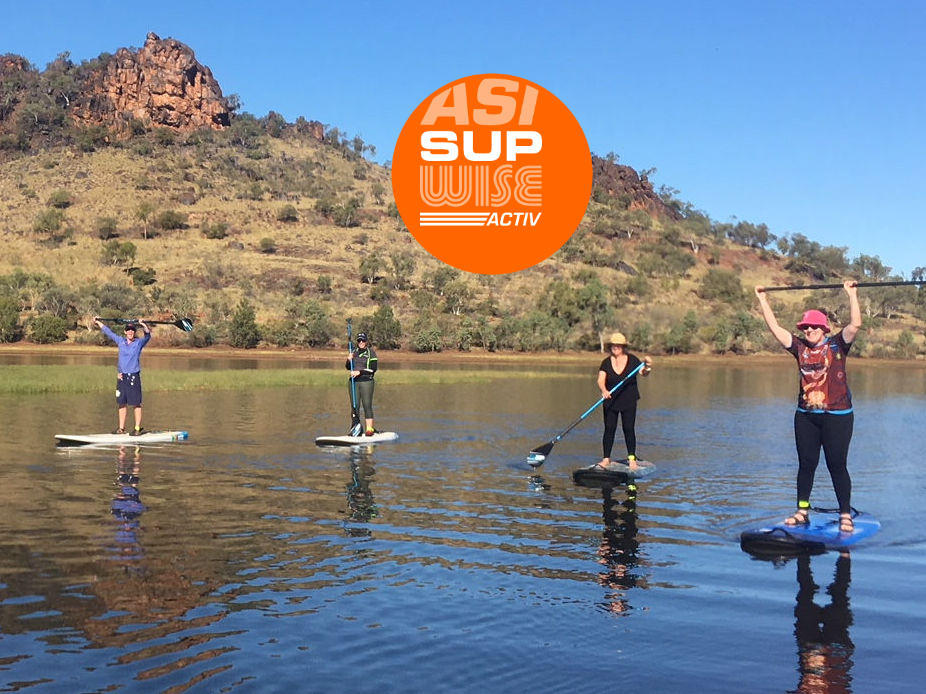 Starter (Beginner)
After an initial brief and Introduction session we will get you familiar with the equipment - basic paddle skills, entry/exit, stopping, falling, getting back on your board, positioning, posture, basic safety awareness.
At the end of the session your will feel confident in your ability to master the basics and be looking forward to the second session.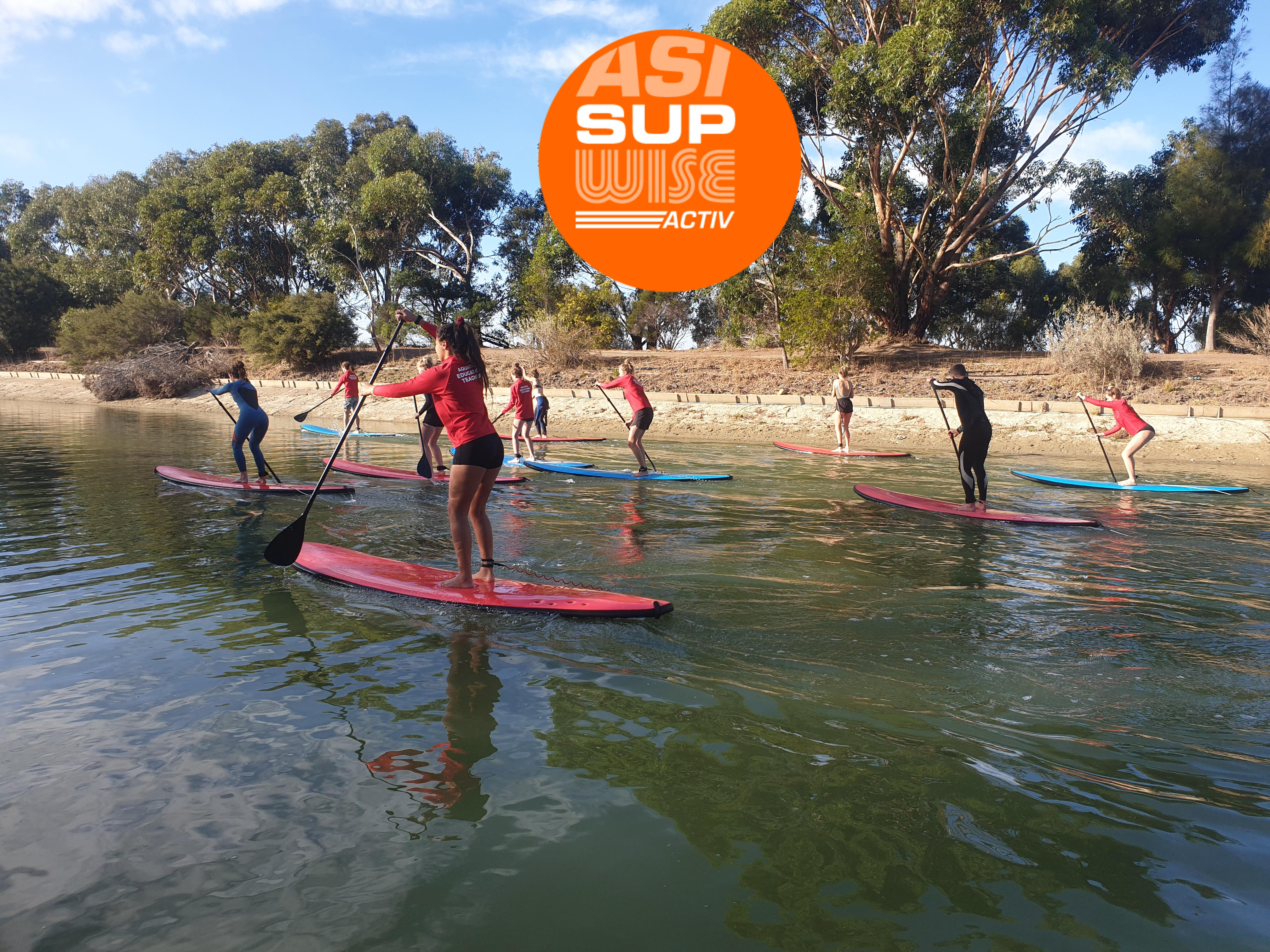 Improver
Practice what was learnt in the Starter session. Look at technique with hand positioning, paddle entry, vertical paddle, recovery, self-rescue. Review SUP location safety.
You'll be starting to feel more comfortable on the SUP board and paddle with more ease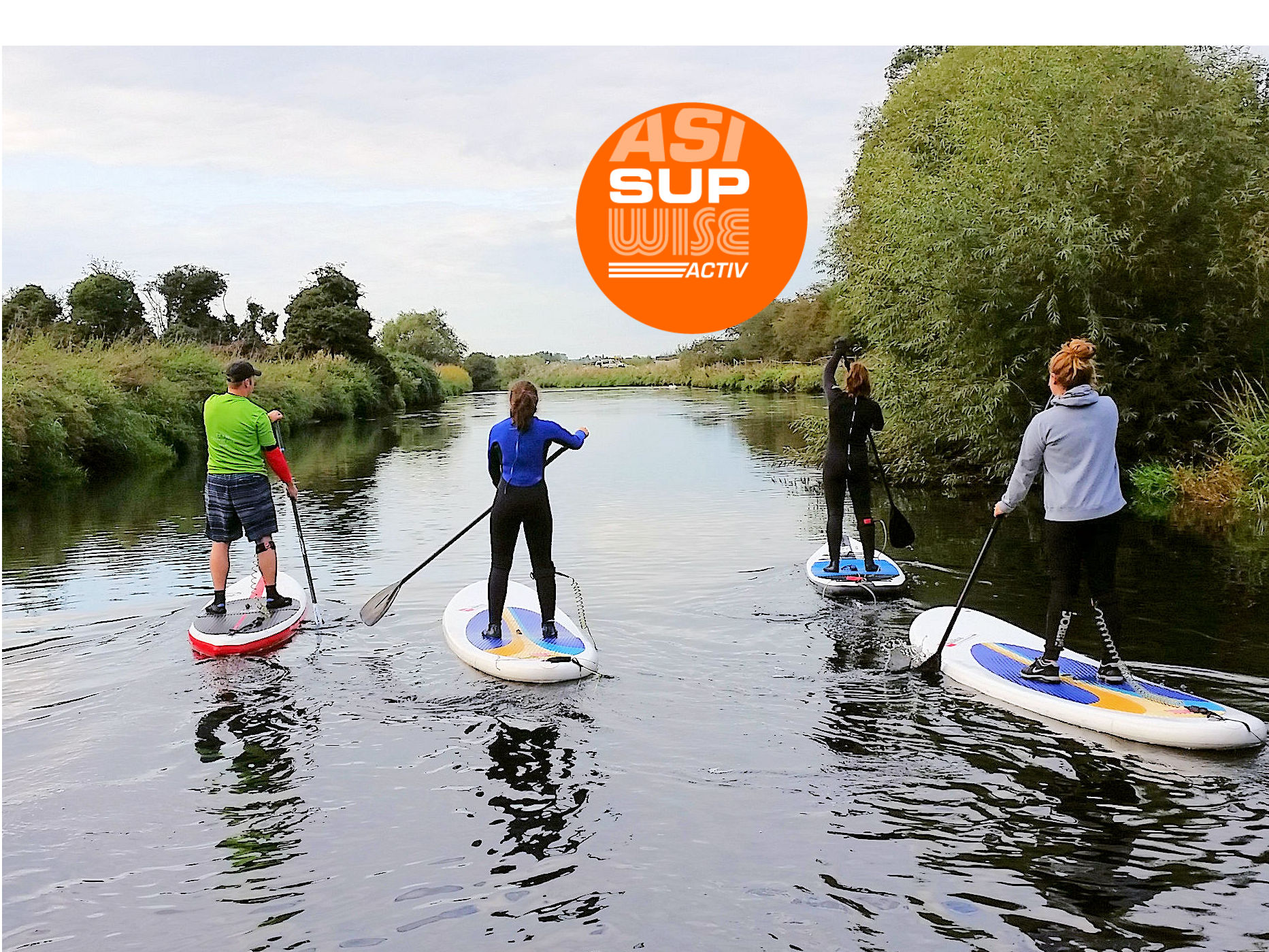 Cruiser
Building on the previous sessions, this session will further develop your paddle technique and the 5 phases of the paddle stroke, turning, pivot turns, cadence.
Gain your ASI SUP Wise active certificate.
You will start to understand how to gain speed and efficiency through the water and be confident to paddle on short paddle tours and social paddles.
Enclosed flat water locations are defined as:
• Inland waterways, no more than 1km (0.6mi) wide,
• Flat water with no swell or breaking waves, wind speed less than 12 knots, water flow less than 4 knot, water depth no less than 1m (3ft), a minimum of 200 metres (650ft) from river mouth, no more than 250 metres (820ft) from shore.
Equipment: All equipment is provided by ASI SUP Schools.