UK. With lockdowns in place, mental health is foremost on our minds. The ASI are supporting Dave by offering to match the next 10 donations (up to £ 50 each)! So NOW is the time to give Dave your support!
He is still paddling ! SUP3six5: Dave's mission to paddle every day, from 1 November 2020, for 365 days to support MIND. Follow his adventures on Instagram and support him on his Just Giving page!
Read more about how Dave's epic journey in out of lockdown.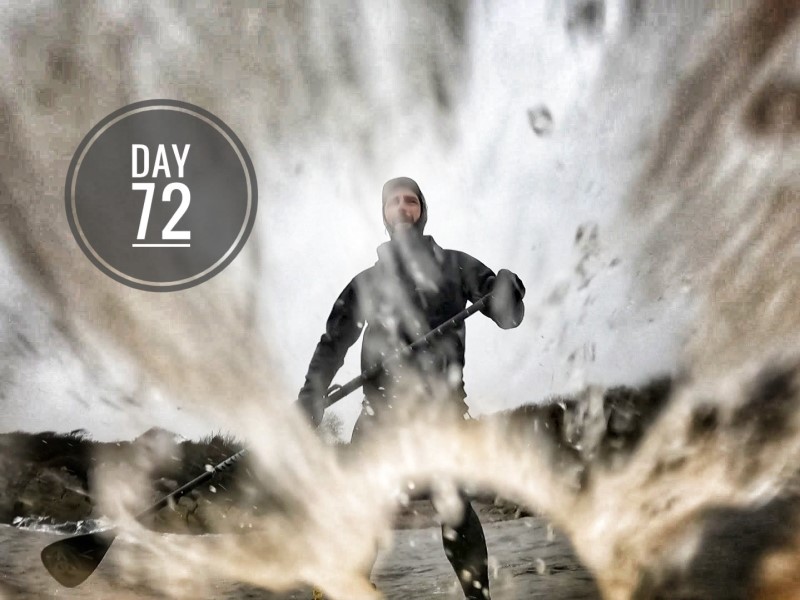 Catching up With ASI Mental Health Hero, Dave Knight
You might remember our conversation with ASI SUP instructor, Dave Knight, during the last UK lockdown all about how he is using his SUP 3six5 challenge to raise money and awareness for mental health issues. The UK has just gone into its third lockdown and this will continue to have negative effects on the mental health of the nation (and the world).
With this in mind we thought we would catch up with Dave, see how he is getting on with his challenge and ask him for some advice in facing the ongoing effects of this pandemic on our mental wellbeing.
Here at the ASI we really want to get behind Dave and what he is doing and to this end we are offering to match the next 10 donations made by ASI accredited instructors and schools! If you are in the ASI family and want to support Dave then make your donation on his Just Giving page and send us an email to let us know you've done it and we'll match your donation!
Hi Dave :) How are you getting on with your 3six5 challenge? Is lockdown 3.0 affecting you at all?
Great! It has become a part of my routine and life now. My Missus told me this morning that it takes 30 days to adopt a new habit; I guess I'm well in! The funny thing is, because all of this is recorded on Instagram, I can look back and see my own progression. I always knew that I would change, and in that I mean my mental state, points of view and perspectives. It's interesting to watch me grow again!

Facing everyday challenges
Though, after the initial honeymoon period, I had a few overwhelming moments. Putting pressure on myself, trying to make every picture awesome and using different locations every day. Trying to show all my best sides and convey who I am, all at once. The patience comes through. A mantra I use a lot is:
"people walk their dogs every day"
It's kind of the same! However, fighting with my GoPro downloads and tech things that go wrong do take time every night. I have had a few mini meltdowns with that. That's the pressure! But I love the writing, photography and sharing my journey. So it's all worth it. My vlogs are going a bit left field, but I am getting fun feedback!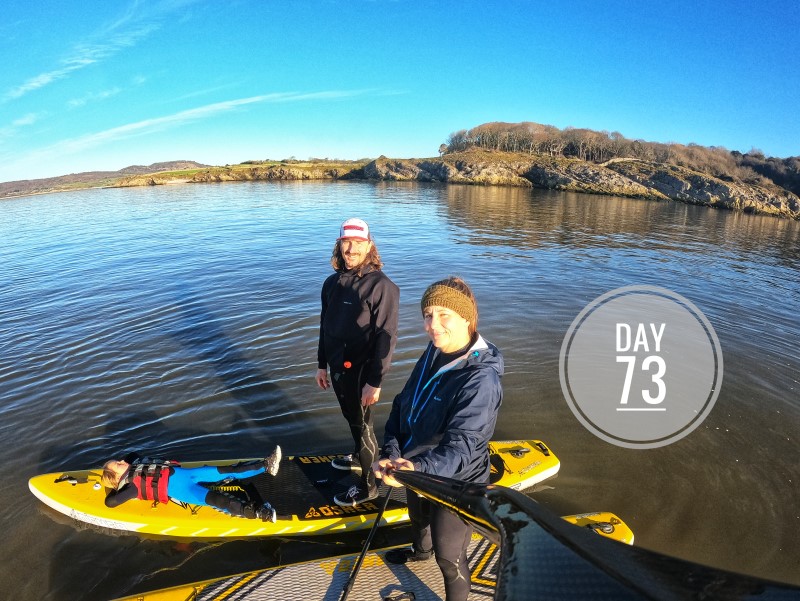 Facing moments of anxiety
In moments of anxiety, I just remind myself why I am doing this, listen to my close friends and family and of course the amazing support and messages from the people out there. That really spurs me on. I have changed so much already and pushed myself far beyond what I thought was my comfort zone. Not professionally, but personally. One of my flaws is not doing things for me. This has been a massive change. I just cave in with any idea for myself and would find a million different excuses to tend the family or find jobs to get on with. This is where I have grown so much already with this journey and it will impact back on my professional life in a massive new direction.
I had an initial plan where I was hoping this might go. I have set ideas at certain points to come, which will be exciting. Although Covid has changed my locations and freedom at the moment, it has taught me to appreciate my local area more. It is an AONB (Area of Outstanding Natural Beauty) for instance; I can see the sea from my window, so we are super blessed. I used to always turn my nose up all too easy to find somewhere better, it can be a bit windy and the tide is out a lot, but I have fallen in love with my home break through adversity. Lock down has made everything more introspective, more grounded and just slower. Lessons we learned and some we lost from the first lockdown.

There's light at the end of the tunnel now, but it's still challenging for folks and mental health challenges are on the increase, how would you recommend that people deal with this new lockdown?
We really need to be on point with this lock down! It's the coldest and darkest time of the year with the shortest daylight hours, so limited options to get outside. It's typically a time when we can feel a little low because of the lack of sun anyway, throw a pandemic into the ring and it's another level!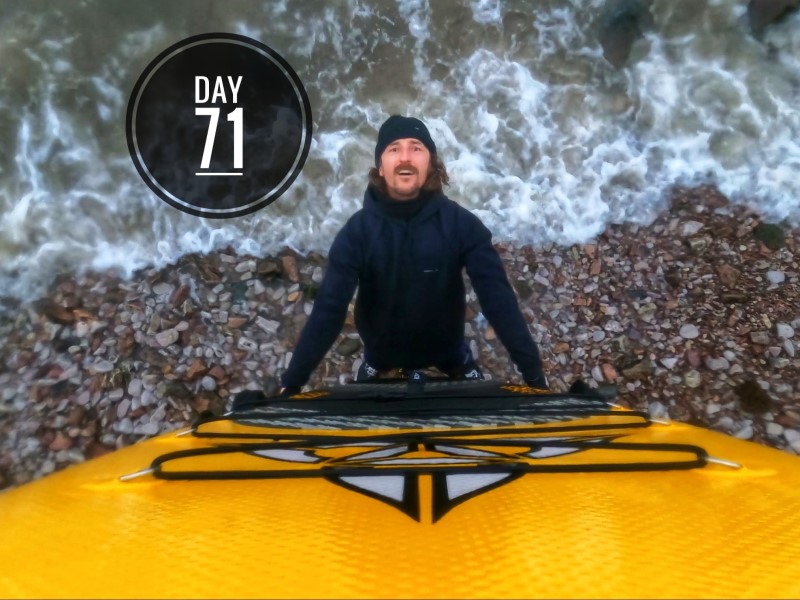 Nature, mindfulness and gratitude
We really have to take stock and reassess what we have. Slow down, seek the positives and love in everything. Try not to dwell on what we have temporarily lost or what restrictions we are currently living under.
What do we have? What can we do? Adopt routines, exercise more, meditate and get outside. It may not always be welcoming when it's a bit grim, but that's the thing about being present and working with what you have, not waiting for what it could be like tomorrow!

Get outside and be completely present
Get your fitness levels up and ready for when you can sup, with specific exercises for legs, core, arms and shoulders. Be ready to hit the ground running. Oh sorry! Hit the water Sup-in! If you can get out, hopefully in twos just make sure you have the appropriate kit, clothing, etc. If you plan for the weather, light and conditions, then winter SUP's can be very rewarding. If it's a little choppy then keeping dry is always the goal at this time of year, so just drop the ego and drop onto your knees. I do all the time. No shame in that and in fact it's a great way to check and improve your paddle technique.
So to highlight what helps me through every winter and this particularity strange one;
Slow down, make your world smaller. Keep fit – mind, body and soul. Be present and positive in every sense and action, for NOW, not for what tomorrow might be!
Take care and hopefully see you out there.

Thanks Dave! Amazing, positive and optimistic advice from Dave Knight, our very own ASI mental health Hero!
SUP3six5: Dave's mission to paddle every day, from 1 November 2020, for 365 days to support MIND. Follow his adventures on Instagram and support him on his Just Giving page!
The ASI are supporting Dave by offering to match the next 10 donations made by ASI instructors or schools! So if you are in the ASI family NOW is the time to give Dave your support! Go Team ASI!!!
If you are struggling with your mental health then it's so important that you speak to someone; a friend, a family member or your GP to get the support you need. You can also visit the MIND support page to find out how to quickly access help and support.