Course Information
---
Overview: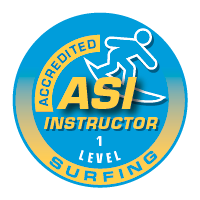 Complete your theory online on the ASI elearning platform and complete your practical on-the-job instruction experience, assessments and course requirements, under the guidance of an ASI Trainer at an ASI Instructor Training Centre.
---
Aim:
This course is your first step in becoming a surfing instructor. Learn how to safely deliver beginners surfing lessons and activities. At the end of this course, you will be prepared to start delivering lessons with confidence and a ready to use format.
Duration:
Completed over a period of up to 6 weeks.
Includes 25 hours practical on the job instruction experience and approx. 4 to 7 hours theory per week (feedback sessions and homework).
However, you have 12 months to complete all course requirements.
Enrolment:
Anytime. Complete enrolment form. Find Apprenticeship courses
---
Locations:
Qualified to instruct at Beginner level surf locations: surf no larger than 1½ft (½ metre)
---
Career Outcomes:
Surfing instructor in the surfing or outdoor recreation industry.
Industry job roles that require surfing knowledge (e.g. marketing sales, retail, travel)
---
Topics Covered:
The role of the surfing instructor
Identifying laws and regulations that apply to conducting surfing lessons
Client management and safety
Identifying surfing lesson risks and hazards
Emergency processes and responses
Logistics and how to plan surfing sessions
Suitable boards, equipment and resources
Communication skills for the surfing environment
Instruction and coaching methods
Creating lesson plans
Assessing students performance
Evaluating surfing lessons
Minimising environmental impacts (social & natural)
Abide by student to instructor ratios: maximum of 8 students to 1 accredited instructor.
---
Entry Requirements:
Before starting this course, you must have:

500 hours surfing experience

surfing skills and knowledge equivalent to ASI Level 6 Intermediate Surfer.
ability to select appropriate, makeable wave and ride the wave effectively, demonstrating control and performing and linking intermediate level manoeuvres (bottom turn and top turn, cut-back on forehand).

English speaking skills equivalent to IELTS 6 (Competent user: Generally you have an effective command of the language despite some inaccuracies, inappropriate usage and misunderstandings. You can use and understand fairly complex language, particularly in familiar situations.)
---
Delivery Options:
Work with an ASI Trainer - who will organise your practical hours, check your written assessments as you progress though the course and provide assistance as required.
Complete all course requirements within 6 weeks​.
Have some flexibility in completing your training within the 6 weeks

The Process:
Contact an ASI Trainer at an ASI Instructor Training Centre
Confirm the Trainer has availability.
Complete online enrolment form and payment - list the trainers name on the enrolment form.
Complete written assessments in online portal
Attend practical hours training
The trainer will provide guidance and mark your assessments.
---
Course Requirements:
To gain your Surfing Instructor qualification, you will need to:
Read course manuals
• Online course manuals
Complete written assessments
• Submitted online
Demonstrate surfing ability
Able to select appropriate, makeable wave and ride the wave effectively, demonstrating control and performing and linking intermediate level manoeuvres (bottom turn, top turn, cut-back forehand). See detailed assessment criteria at:
ASI Level 6 Intermediate Surfer
Submit surfing video demonstrating intermediate surfing skill:
• 1 x video

Demonstrating competency:
If the video you submitted does not demonstrate competency, you can re-submit video for re-assessment. Fees apply. See
FAQs about ASI Courses
for Re-assessment Fees.
Complete practical hours experience
at ASI school or other approved school:
• 25 hours assisting in the delivering of lessons
Submit Surf Rescue certificate and Senior First Aid certificate
OR Lifesaving (UK only Combined Rescue & First Aid certificate).
---
What we provide:
Online resources:
Level 1 Surfing Instructor Training Manual
ASI Learn to Surf for Beginners manual
ASI Learn to Surf Intermediate level manual
12 months ASI membership
---
Equipment:
The following equipment and clothing is required to complete the training:
Surf clothing
Fibreglass surfboard to demonstrate intermediate surfing skills.
Beginner soft-top boards with soft fins and leash
Access to ASI Trainer and ASI Instructor Training Centre surf school
Computer to access ASI online learning
---
Certificate issued:
ASI Level 1 Surfing Instructor
(valid for 12 months from date of enrolment)
---
Additional certificate issued:
ASI also issues education department approved training certificates. These do not expire.
Australia Only
ASI is an Australian Registered Training Organisation (RTO) and also issues the following certificate to students undertaking training in Australia
Australian Department of Education. Registered Training Organisation RTO ID 91496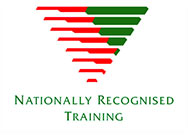 Statement of Attainment in Certificate III in Outdoor Leadership (SIS30619)
for units of competency:

SISOSRF004 Lead surfing activities, small waves and basic manoeuvres
SISOSRF002 Surf waves using intermediate manoeuvres
SISOSRF001 Surf small waves using basic manoeuvres
SISOFLD002 Minimise environmental impact
PUASAR012 Apply surf awareness and self-rescue skills
---
FAQs:
Do you have a question? See the FAQ's page: click here
---
Enrolment