Course Information
---
Overview: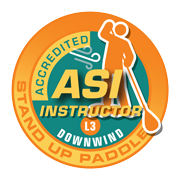 Take your students to another level by providing downwind & distance paddling instruction sessions. Downwind paddling utilises ocean swells and wind to advantage on special SUP boards. You'll learn how to organise and conduct downwind and distance paddling sessions up to 10 kms (6 miles), and safely manage clients.
---
Aim:
Plan, conduct, instruct and safely manage students for stand up paddle downwind and distance paddling sessions, up to 10km (6 miles).
---
Locations:
ASI Level 3 Downwind locations are defined as:
coastal ocean locations
wind behind
wind speed 15 to 20 knots
swell size between 2ft to 4ft
no more than 500 metres (1,640 ft) from shore.
---
Career Outcomes:
Stand Up Paddle Instructor in the SUP or outdoor recreation industry.
Industry job roles that require SUP knowledge (e.g. marketing, sales, retail)
---
Topics Covered:
Plan and organise logistics for instructing downwind & distance paddling sessions
Risks and dangers that affect students
Risk management strategies to ensure safety of students
Emergency processes and responses
Suitable downwind and distance paddling SUP boards, equipment, clothing and hydration
Creating lesson plans for instructing downwind & distance paddling sessions
Demonstrate and instruct a variety of basic downwind & distance paddling techniques
Manage students safely and effectively
---
Entry Requirements:
Before starting this course, you must:
Have completed a minimum of 40 hours on downwind paddling
Be able to paddle effectively, safely and with confidence for a distance of 10 km (6 miles) in downwind conditions with swell up to 4ft and in 20 knot winds
Hold ASI ASI SUP Wise Downwind Paddle Skills certificate
Hold ASI Level 2 Stand Up Paddle Instructor (Exposed Waters) certificate.
English speaking skills equivalent to IELTS 6 (Competent user: Generally you have an effective command of the language despite some inaccuracies, inappropriate usage and misunderstandings. You can use and understand fairly complex language, particularly in familiar situations.)
---
Delivery Options:
The ASI Level 3 SUP Instructor (Downwind & Distance Paddling) course can be completed by:
---
Course Requirements:
Delivery Option - Workshop
This intensive 2 day workshop will focus on completing the major components of the course. Some additional homework is also required to complete assessments and gain practical on-the-job instruction experience.
Ideal for: students who want to cover theory components in an intensive format.
Workshop course requirements:
To receive your ASI Level 1 SUP Instructor (Enclosed Flat Water) certificate you need to:
At the workshop:
Complete written assessments
Complete 10 km downwind SUP paddles, in swell up to 2 - 4ft.
Demonstrate downwind SUP skill and knowledge including: effectively maintaining momentum, catch and ride "bumps", correct paddling technique, varying stroke rate and length, power up and power down, effectively conserving energy, wipe-out safely at speed, SUP etiquette and rights of way.
After the workshop:
Prepare 3 x written logistics reports for completing a 10 km (6 mile) downwind paddle session, including submitting 3 x video evidence demonstrating correct technique.
Complete 25 hours (a minimum of 5 hour sessions) assisting in instructing downwind & distance paddling sessions at an ASI approved downwind SUP school owner or with an ASI Trainer. (Exemption: recognition of previous experience can be provided)
Before or after the workshop:
Provide personal identification (e.g drivers licence or passport)
Provide a Senior First Aid Certificate (no more than 3 years old).
Provide a copy of a 'Surf' Rescue Award certificate.
Demonstrating competency:
If you are not able to demonstrate competent downwind paddling skills at the workshop, you can re-submit video for re-assessment. Fees apply. See FAQs about ASI Courses for Re-assessment Fees.
Duration:
Workshop: 2 days
Plus post workshop assessment & practical hours work experience.
You have 12 months from date of workshop to complete all course requirements.
---
What we provide:
Level 3 Stand Up Paddle Instructor (Downwind & Distance Paddling) Training Manual
Level 3 Assessment & Competency Record Book
12 months membership
---
Equipment:
The following equipment and clothing is required to complete the training:
Downwind SUP paddle board (minimum 12ft 6")
Paddle
Leash (leg-rope)
SUP clothing suitable for paddling
Hydration - camel back or water bottle
Energy food
Personal protection e.g sunscreen
Watch – ideally a GPS watch
---
Certificate issued:
ASI Level 3 Stand Up Paddle Instructor (Downwind & Distance Paddling) Certificate
(valid for 12 months from the date of attending the workshop
---
Additional certificate issued:
ASI also issues education department approved training certificates. These do not expire.
Australia Only
ASI is an Australian Registered Training Organisation (RTO) with authority to issue NRT certificates.
Australian Department of Education. Registered Training Organisation RTO ID 91496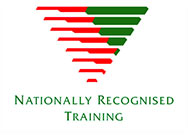 The following certificate is issued to students undertaking training in Australia.
Statement of Attainment in Certificate IV in Outdoor Recreation (SIS40313)
for units of competency:
TAEDEL401A Plan, organise and deliver group based learning
SISOODR303A Guide outdoor recreation sessions
SISOODR302A Plan outdoor recreation activities
SISOOPS201A Minimise environmental impact practices
SISOSRF201A Demonstrate surf survival and self rescue skills
SISOSRF304A Perform a simple rescue in moderate surf conditions
SISXRSK301A Undertake risk analysis of activities
---
FAQs:
Do you have a question? See the FAQ's page. click here
---
Enrolment