Course Information
---
Overview: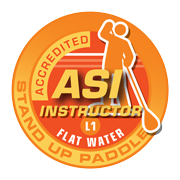 This is the entry level course for SUP instructors where you provide basic SUP lessons, short SUP paddle tours and SUP rentals in enclosed flat water locations. It covers basic instruction techniques, equipment and operations, planning and conducting SUP sessions, risk management and safely managing groups of students.
BONUS: A personal SUP Paddling Video Assessment with review is included in the workshop course, so you can assess your own paddling technique.
On successful completion of this course, instructors are eligible to enrol in the ASI Level 1 SUP Technical Coach (Enclosed Flat Water) course
---
Aim:
Plan and conduct basic stand up paddle sessions, short SUP paddle tours and SUP rentals and manage clients safely in enclosed flat water locations.
---
Locations:
Enclosed Flat Water locations are defined as:
inland waterways and bodies of water including creeks, rivers, lakes, lagoons, estuaries, canals
no wider than 1 km (0.6 miles)
with no swell or breaking waves
wind speed less than 12 knots
water depth no less than 3ft
free from hazards
no more than 250 metres from shore
---
Career Outcomes:
Stand Up Paddle Instructor in the SUP or outdoor recreation industry.
Industry job roles that require SUP knowledge (e.g. marketing, sales, retail)
---
Topics Covered:
The role of the SUP instructor
Identify laws and regulations that apply to conducting SUP lessons
Identify enclosed flat water SUP lesson/activity risks and hazards
Emergency processes and response
Logistics and how to plan enclosed flat water SUP sessions
Suitable boards, equipment and resources
Communication skills for the SUP environment
Methods to manage clients safely
Deliver basic SUP lessons and SUP activities
Understand correct paddling technique including the 5 phases of the paddle stroke
Identify correct and incorrect technique using ASI assessment competency guide
Use video analysis to assess your own paddling ability
Evaluate your own SUP sessions
Minimise environmental impacts (social & natural)
---
Entry Requirements:
Before starting this course, you must:
Have completed a minimum of 40 hours on water paddling
Paddle with basic paddling technique, confidence and safety in enclosed flat water locations and demonstrate: paddle with the board in trim / change hands correctly / basic posture with back straight and eyes looking ahead / correct reach / paddle vertical at entry / feathering paddle at exit / paddle in a straight line / turn and stop effectively
---
Delivery Options:
The ASI Level 1 SUP Instructor (Enclosed Flat Water) course can be completed by:
Attending a workshop
Flexible learning
---
Course Requirements:
Delivery Option - Workshop
This intensive 2 day workshop will focus on completing the major components of the course. Some additional homework is also required to complete assessments and gain practical on-the-job instruction experience.
Ideal for: students who want to cover theory components in an intensive format.
Workshop course requirements:
To receive your ASI Level 1 SUP Instructor (Enclosed Flat Water) certificate you need to:
At the workshop:
Complete workshop theory assessments
Demonstrate correct paddling technique and lesson delivery
After the workshop:
Complete on-line multi-choice test.
Complete 10 hours assisting in enclosed flat water SUP instruction at an ASI accredited or other approved SUP school. (Exemption: recognition of previous experience can be provided)
Before or after the workshop, provide a copy of:
Personal identification (e.g drivers licence or passport)
A Senior First Aid Certificate (no more than 3 years old). Find approved first aid providers
ASI Stand Up Paddle Water Safety Rescue Award certificate (exemption provided if you hold a surf rescue certificate.) ​Find approved surf rescue providers
SUP Wise for Enclosed Flat Water certificate or ASI SUP Wise for Instructors Foundation Skills certificate (Exemption provided if you have completed SUP Wise at an ASI school or are aware of, understand and can demonstrate the ASI paddling techniques and methodologies.). ​
Note: You can enrol in the ASI SUP Rescue and ASI SUP Wise courses at the same time as completing the Level 1 workshop course.
Demonstrating competency:
If you are not able to demonstrate competent enclosed flat water paddling skills at the workshop, one additional video assessment can be submitted for free.
Duration:
Workshop: 2 days
Plus post workshop assessment & practical hours work experience.
You have 12 months from date of workshop to complete all course requirements.
Bring to workshop:
SUP clothing
Suitable flat water SUP board to demonstrate enclosed flat water paddling skills.
---
Delivery Option - Flexible Learning
Work at your own pace. We post out your instructor manuals. Complete assessments and practical on-the-job instruction experience to suit your schedule.
Ideal for: students who are working with an ASI Accredited SUP School, are experienced paddlers, with some previous instruction experience and require flexibility in completing their qualification.
Duration: 12 months to complete the course and return Assessment Record Book to ASI.
More information and flexible learning course requirements....
---
What we provide:
Level 1 Stand Up Paddle Instructor (Enclosed Flat Water) Training Manual
SUP Instruction Logbook
Use of ASI Level 1 SUP Instructor (Enclosed Flat Water) logo
Access to ASI correct paddling technique video (16 mins)
ASI membership valid for 12 months
---
Equipment:
The following equipment and clothing is required to complete the training:
Flat water stand up paddle board
Paddle
Coiled leash (leg-rope)
SUP clothing suitable for paddling
---
Certificate issued:
ASI Level 1 Stand Up Paddle Instructor (Enclosed Flat Water) Certificate
(valid for 12 months from the date you attended the workshop)
---
Additional certificate issued:
ASI also issues education department approved training certificates. These do not expire.
Australia Only
ASI is an Australian Registered Training Organisation (RTO) with authority to issue NRT certificates.
Australian Department of Education. Registered Training Organisation RTO ID 91496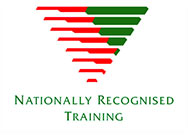 The following certificate is issued to students undertaking training in Australia.
Statement of Attainment in Certificate IV in Outdoor Recreation (SIS40313)
for units of competency:
TAEDEL401A Plan, organise and deliver group based learning
SISOODR302A Plan outdoor recreation activities
SISOOPS201A Minimise environmental impact practices
---
FAQs:
Do you have a question? See the FAQ's page. click here
---
Enrolment